Influenced by the values and ethics of faith traditions to address social divisions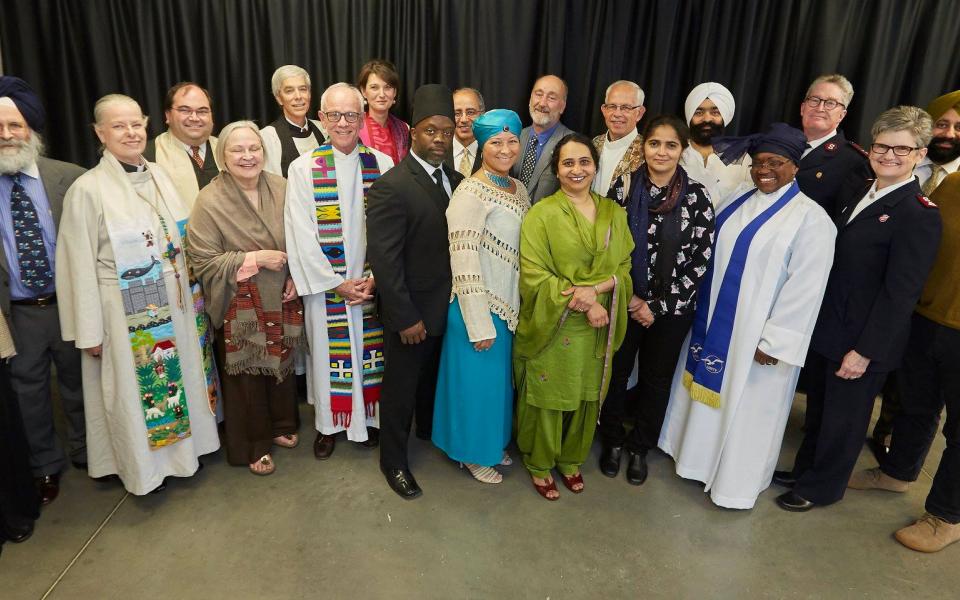 "Our purpose is to build bridges of understanding to affirm the dignity of all people in Central New York."
Traditions
Islam
,
Baha'i
,
Buddhism
,
Christianity
,
Judaism
,
Sikhism
Sub-Traditions
Moors
,
Buddhist
,
Ahmadi
,
Catholic
,
Baptist
,
Methodist
,
Church of Christ
,
Mormon
,
Sikh
,
Presbyterian
,
Episcopal
,
Quaker
,
Christian Scientist
,
Lutheran
,
United Church of Christ
Location
Syracuse, NY, United States of America
Working with the different faith communities and the diversity of the region's people, Interfaith Works addresses deeply embedded social divisions. Informed and influenced by the values and ethics of the faith traditions, members work with the community to find common ground on its issues. Using the tools of interfaith and cross-cultural dialogue, they create life-changing experiences that lead to actions for the creation of a more equitable and loving community. Interfaith Works has been running since 1976, serving over 3,000 people every month in a variety of ways. They have stood up against bigotry and for inter-racial and inter-religious understanding since they began, and host the longest running dialogue on ending racism in the nation. Their model is nationally acclaimed and many communities model their dialogues after the one introduced by Interfaith Works.