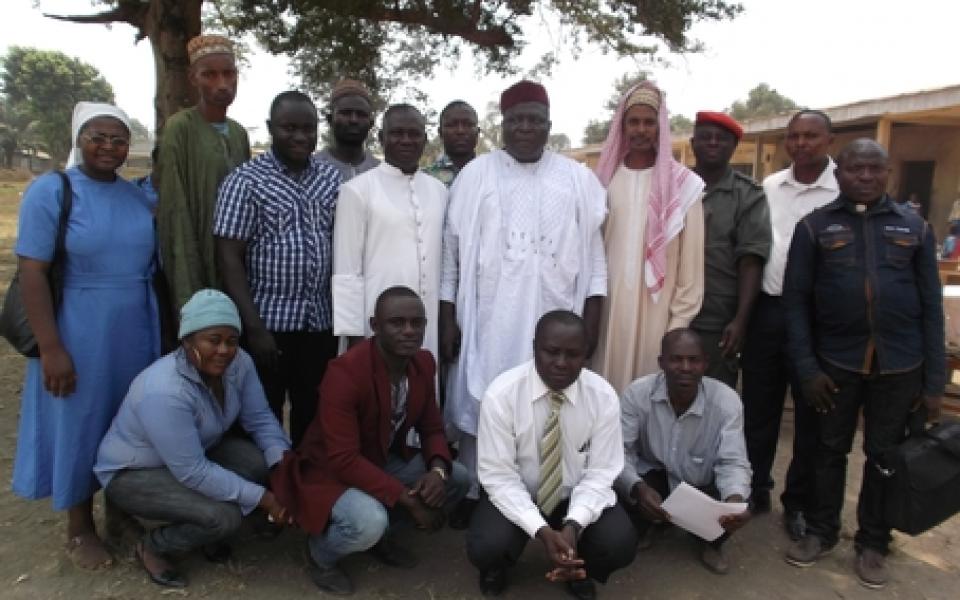 The collaboration with three (03) religious leaders, government officials, Global Compassion team, teachers and youth from 03 schools in Santchou to talk about the need of sustainable peace in Cameroon. This event bring 80 people from different religions and cultures together through a dialogue interaction and sport; all under the theme titled "Love of God and  love of the Neighbour".
The second day (February 05, 2016) Global Compassion's team visited the Muslim community in Santchou with the leadership of the Imam SAIDOU OUMAROU (Muslim leader) for the exchange of cultures, brainstorming for future actions related to a sustainable peace in Cameroon despite the Boko Haram conflict in the far north of the country. All together we spread the words for a peaceful country and the World by seeking useful ways to avoid radicalization of teenagers and youth in Cameroon. Knowing that Boko Haram uses Teenagers for suicide bombing and other young people as soldiers in their terrorist group; we pledge our voices together, Muslims and Christians in the community to save our country against terrorism and radicalization.
As Malala Yousafzai (Nobel Prize) says  -"With Guns you can kill terrorists, but with Education you can kill terrorism"- we agreed all participants during this two (02) days of interfaith dialogue and think about creating a Computer Lab for Children  within the area which will provide basic computers knowledge to young people, help us as a platform to combine computers and peace  education plus a small library where people can find Islam and Christians books in support of the harmony and religious coexistence in Cameroon. The computer Lab will be start running by mid-March and future plans to launch another dialogue event will be announced shortly according to our vision for a better World where Peace prevail; not conflict  and hate for others.
Peace & Light from Cameroon !
Global Compassion Team.