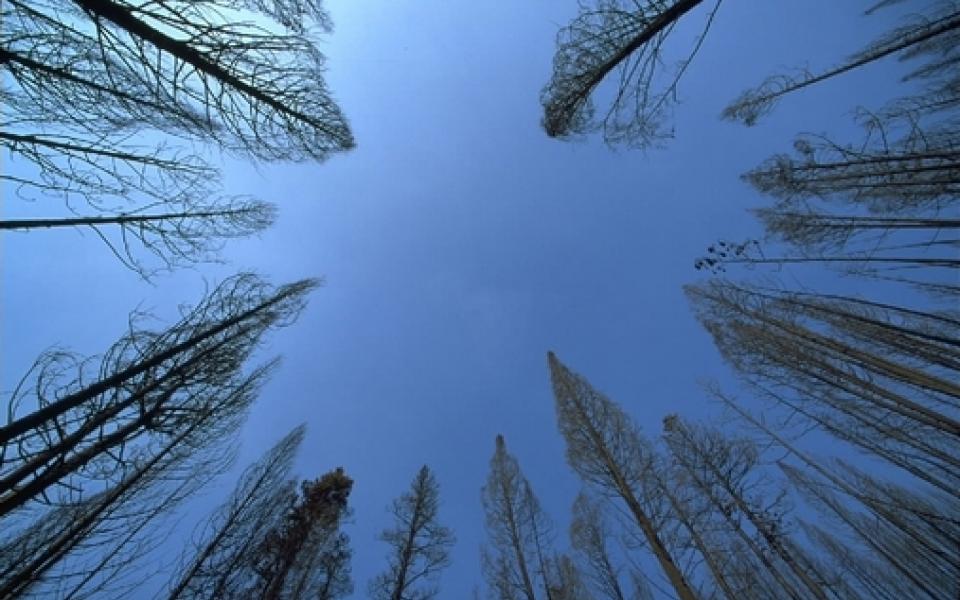 The Centre for Environmental Education and Development (CEED) Taraba State Nigeria was established in February 2003 to increase awareness about the environment and sustainable development. The organization was created in recognition of the role environment, education, sustainable development, and the rights of all people to live play in promoting holistic human development.
CEED's primary objective is to improve public awareness and understanding of the environment with a view to promoting the conservation and sustainable use of nature and other natural resources, leading to a better environment and a quality of life. To this end, CEED develops innovative programs and builds capacity in the field of environmental education and other areas of the organization mandate. It undertakes innovative projects in education, Agriculture and Land Rights and sustainable development initiatives. CEED is committed to ensuring that due recognition is given to the promotion of sustainable development and use of natural endowments.
CEED is committed to maintaining a high standard of integrity and ethical behaviors in the conduct of its business. CEED believes that a reputation for honesty, trustworthiness and fair play as an important valuable asset essential for long-term growth and success of its organization.
Mission:  To be an independent platform that is committed to enhancing the environmental sustainability at local, national and international levels.
Goal: CEED aspires towards an ecologically-sound, transparent, participatory and socially just society, through sustainable development policies and practices related to natural resources management and biodiversity conservation.
OBJECTIVES: The following are our primary objectives:
To collaborate and provide services to other partners and with the government, where appropriate, thereby complementing and supplementing the initiatives of other partners and government at the community level.
To provide education and awareness raising on environmental concerns.
Facilitate community mobilization and participation around agriculture, land and rights issues.
Empowering of ordinary citizens through training and capacity building, including those from the grassroots in defending their rights.
Contribute insights into the sustainable development debates and advocate for improvements in policy dialogues.
Act as watchdogs in ensuring that the authorities genuinely embark on development models, which are environmentally sound and socially just.
Promote the implementation of other appropriate international agreements and conventions.
Our Expertise and Accomplishment:  Projects coordinated by CEED in Nigeria:
Together with ERA/FOEN Nigeria carried out "Land Grab Fact-Finding Mission at Gassol Community in Taraba State Nigeria"- Report published at the GRAIN website. This research was supported by Justice Now, UK with technical support from GRAIN – June 2014. Published January 2015. (5,000, USD)
Implemented "Building Resistance to Land Grab in Sahelian Nigeria: Influencing Policy for Land Rights in Taraba State" projected funded by Global GreenGrant Funds (GGF) November 2013 to June 2014 (4,500 USD)
Presentation of paper at the  Mini-Retreat "Political Strategy Against Land Grabbing for West Africa" convened by The Henrich Boll Stiftung (HBF) Nigeria West Africa, Abuja May 2015. Funded activity by HBF Nigeria
A policy Research study at the Sub-National level on "Promoting Social Accountability in the Education Sector in the Education Sector of the North-East with focus on Taraba State, July-August 2015 (3,000 USD)
A Sub-National Budget Transparency Index Survey focused on Taraba State-Nigeria 2014-2015 funded by DFID Nigeria with technical support from Budget Partnership International (BPI) (5,263 USD)
Implemented a country level "Promoting Improved Policies in favor of Family Farming in Developing Countries (NIGERIA) funded by WRF Secretariat Spain. (9,900 EURO)
Contributed to the designing, drafting and finalization of the African Union Commission (AU) Climate Change Strategy for 2013-2033 adopted by AMCEN. It's a funded activity by the African Union Commission (AU) Department of Agriculture and Rural Economy.
Implemented an Environmental, Sanitation and Hygiene Survey for Taraba State focused on the three Senatorial District of Taraba State- Nigeria. The project was a Federal Ministry of Environment (FMOEnv) Project , facilitated by Initiative for Community Development (ICD), December 2012 - January 2013 (1,500) USD)
Mobilized cross–section of Civil Society organization to commemorate the World Food Day (WFD) 2015 at Jalingo
Facilitated a "Community and Socialization Mobilization on Malaria Control" at Takum and Lau Local Areas of Taraba State Nigeria under the Global Fund Malaria Project 2009. (1,000 USD)
CEED initiated the institutionalization of the National Alliance Against Hunger and Malnutrition (NAAHM) in Nigeria. Currently, CEED serves as coordination secretariat of the Alliance in Nigeria from 2009 till -date following an endorsement provided by the AAHM headquarters, FAO Rome. This is an initiative of the FAO of the UN. The Alliance is contributing to policy improvement and dialogue at country level in the areas of Agriculture, food and nutrition security. This is part of the CEED policy of enhancing collaboration and partnership. NAAHM Nigeria is a well-entrenched organization in Nigeria advocating for policy dialogue, accountability and participatory voice on Agriculture, Food and Nutrition Security. 
Networks and bodies that CEED is engaged with at Local, National and International Levels
CEED is a Member organization of the "Light Coordination Committee of the Global Convergence of Land, Water and Seed Struggles for West Africa. Set up June, 2015. CEED serves as a coordination point at country level in Nigeria.
The organization is a Member of the More and Better (M&B) International Network.
CEED serve as Environmental Resource Cooperation Circle (ERCC)  of the United Religions Initiative (URI), USA.
Member of the Gender and Water Alliance (GWA)
Engaged with Action Aid Nigeria (AAN) and Henrich Boll Foundation Nigeria on the "Promoting and Achieving of Women's Land Rights and Protecting Poor Peoples Land Rights within Land Policy in Nigeria Project.
CEED is a cluster member organization on Project titled: Strengthened Civil Society Engagement for Enhance Regional Governance in the North-East Region of Nigeria. The project is supported Strengthening Advocacy and Civic Engagement (SACE)/ USAID with CITAD Kano State Nigeria as Anchor coordinating organization.
 Active member organization of the Nigeria Civil Society Situation Room that performed local observer task during the Nigeria General Election - 2015.
What I Do:
As Executive Director of CEED: my task include building strategic operational plan for the organization. Responsible for program expansion and execution. Deepening the knowledge of the staff on standard operating procedures (SOP) at head office and for field staff on core programs, operations and business plans. Responsible for ensuring and supervision of an excellent implementation of local programs and evaluation consistent with organization finances to achieve strategic objectives set. I also ensure an effective system in the organization with progress and successes that is reported to organizations board, partners, funders and other constituents including liaising and working with inter-governmental institutions, governmental bodies, CSOs; providing administrative and program support to donor funded projects/consultancies, monitoring and evaluations.
Raymond Enoch, 
CEED Executive Director