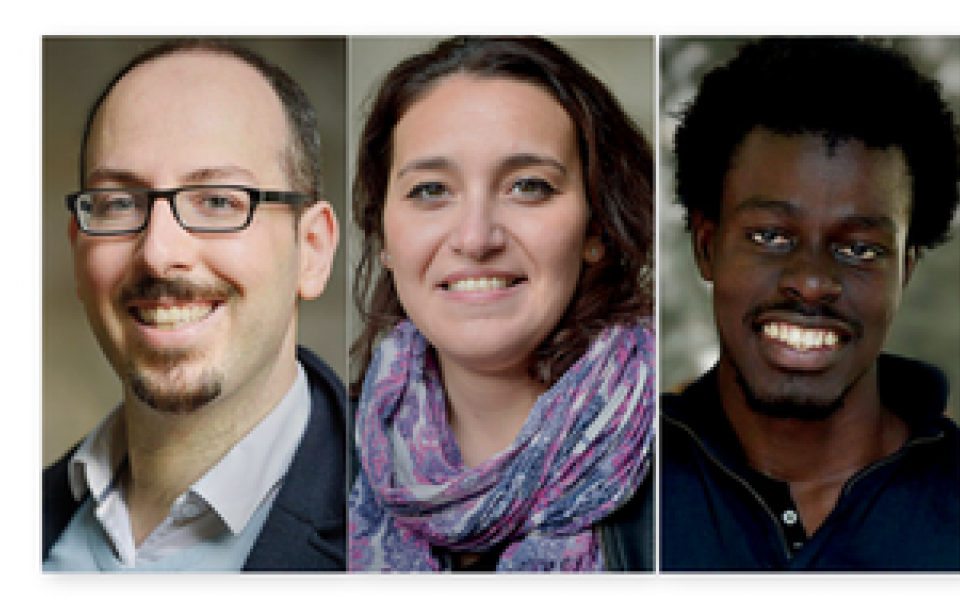 URI Europe CC member Coexister is a youth interfaith movement based in France. Established in 2009, it now has 33 current local groups and is growing in Brussels, Geneva, and London. It develops different programs based on dialogue, solidarity, and actions to raise awareness of the richness of the diversity of convictions.
In 2013 and in 2015, two different teams went on a global Interfaith Tour in order to collect information on interfaith initiatives worldwide, to connect them, and invite others to learn more about this work through videos, pictures, and conferences. In 2016, the team introduced a focus on particular world regions, choosing Africa for the first iteration in the series. The four CC members participating in the 2016 tour come from Jewish, Christian, Muslim, and free-thinker backgrounds, and are traveling through Africa from July-September. Their journey will take them through six different countries—Tunisia, Morocco, Senegal, Burkina Faso, the Ivory Coast, and Guinea to explore and learn about the realities of peace and culture in Africa. Africa is full of cultural and religious diversity which are not well known to the rest of the world. So far, the team has met imams, rabbis, priests, pastors, nuns, social and political activists, entrepreneurs, students, teachers, citizens, guest families and friends, who have shared their experiences and thoughts on their religious or spiritual customs as well as daily life. These interactions take place through videotaped interviews for greater ease of sharing with others globally, but also through casual conversations. The team hopes continue to record many more local, concrete testimonies, in order to share them through social and online media and at conferences the team will speak at.
One moving aspect of this trip together is the way these young people from different cities (Paris, Rouen, Toulon), family backgrounds, academic histories (English, Law, Physics and engineering science), and ages (20, 23 and 34) are able to share deep, meaningful moments together. There have been moments where being so far from home has been difficult, especially now as there is growing hostility and fear of "the other" as with the horrible attacks in Nice and Saint-Etienne-du-Rouvray. While they could have decided to cancel the rest of the travel for these specific reasons, the Interfaith Tour team kept on believing they could bring good news from overseas.
InterFaith Tour Africa is based on the solidarity and true hospitality of local hosts. The team plans to never spend a night in hotels, but only at hosts' homes, in order to experience the real daily lifestyle of their hosts and interviewees. It's the best way to be really connected with the realities of the communities they visit. Meanwhile their tour is nearly through, and the Tour team can already tell they know themselves and each other better, and have been enriched by the aspects of African cultures and interfaith peacebuilding they have witnessed in action. They long to come back home to share their stories and are encouraged by how many young people have expressed interest in creating local youth peacebuilding groups in Africa using Coexister methodology!
Sparknews is a think tank which is generously supporting the Tour. As an organization looking to implement the positive impacts of journalism in society, it is very important for Christian de Boisredon, its CEO, to provide financial and moral support to the team and link them to their media networks. financially, morally the team abroad, and link them with their networks of medias. A Muslim web newspaper called Saphirnews has also greatly helped raise the Tour's visibility by featuring articles written by the team as well as their videos.
Follow IFTAfrica for daily pictures and stories from their trip on Facebook, Twitter, and YouTube.