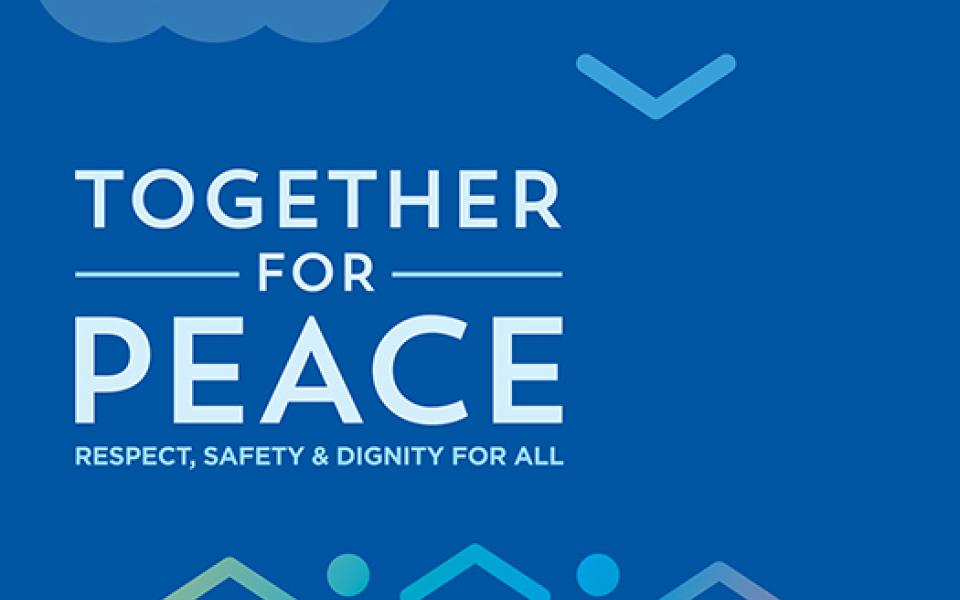 International Day of Peace NGO Committee at the United Nations announces: 
The 2017 International Day of Peace theme is "Together for Peace: Respect, Safety and Dignity for All." The theme honors the spirit of TOGETHER, a global initiative that promotes respect, safety and dignity for everyone forced to flee their homes in search of a better life.
TOGETHER unites the organizations of the United Nations System, the 193 Member States of the United Nations, the private sector, civil society, academic institutions and individual citizens, in a global partnership in support of diversity, non-discrimination and acceptance of refugees and migrants. It was initiated during the United Nations Summit for Refugees and Migrants on 19 September 2016.
"In times of insecurity, communities that look different become convenient scapegoats," said United Nations Secretary-General António Guterres. "We must resist cynical efforts to divide communities and portray neighbors as 'the other'. Discrimination diminishes us all. It prevents people — and societies — from achieving their full potential." He added, "Together, let us stand up against bigotry and for human rights. Together, let us build bridges. Together, let us transform fear into hope."
Download the new IDP poster at http://www.un.org/PEACEDAY. When sharing on social media, use the hashtags #PeaceDay #JoinTogether
2017 UN IDP Events:
On 15 September 2017, from 9:00 a.m. to 9:30 a.m., the Secretary-General will celebrate the Day in the Peace Garden at United Nations Headquarters by ringing the Peace Bell and observing a minute of silence. United Nations Messengers of Peace will participate in the ceremony.
The United Nations Education Outreach Section will hold a global student videoconference on the same day, from 9:30 a.m. to 12:30 p.m., also at United Nations Headquarters.