The pilot project on education and training on the Holocaust and Social Justice was held in Plovdiv from 7 to 10 April 2017. Father Petar Gramatikoff, vice chair of BRIDGES, URI Global Trustee, and chief expert on religious questions in the Municipality of Plovdiv, was the main mover and leading lecturer.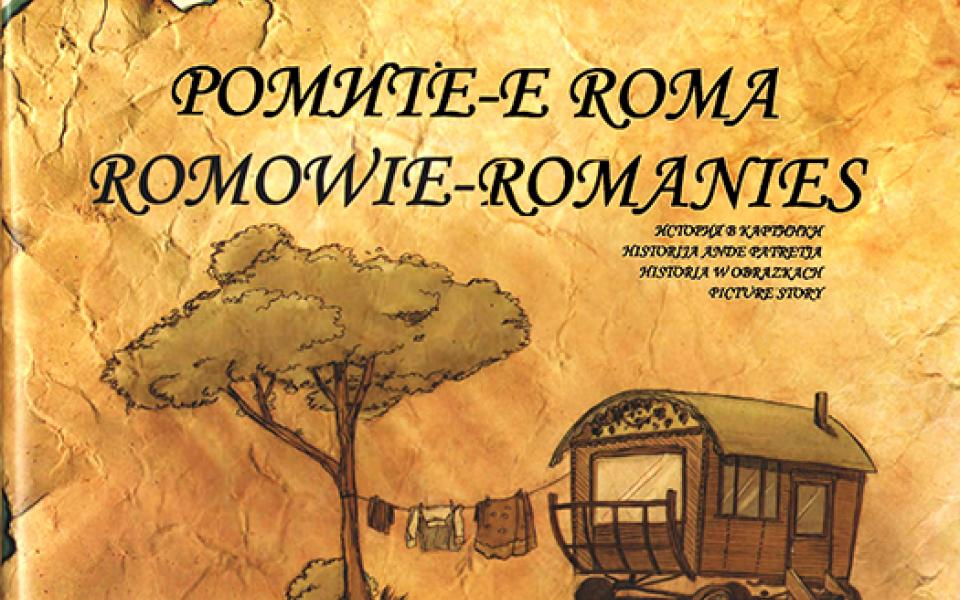 The major initiative which marked the International Roma Day on 8 April 2017 was organized with a cooperative effort of several organizations from Plovdiv: NGO "Academy for Innovations and Sustainability," open discussion, research and the training network project "Intercultural Dialogue and Social Relations Network," Cultural Center-Museum TRAKART and Foundation "Trakart 2000," Lyceum "Shalom Aleichem - 1945" and from Sofia "BRIDGES – Eastern European Forum for Dialogue" (Cooperation Circle to the United Religious Initiative, Europe). Financially, this pilot project with a focus on the "Forgotten Holocaust" against Roma was supported mainly by "The Olga Lengyel Institute for Holocaust Studies and Human Rights" – New York and "United Religions Initiative–Europe"- Belgium.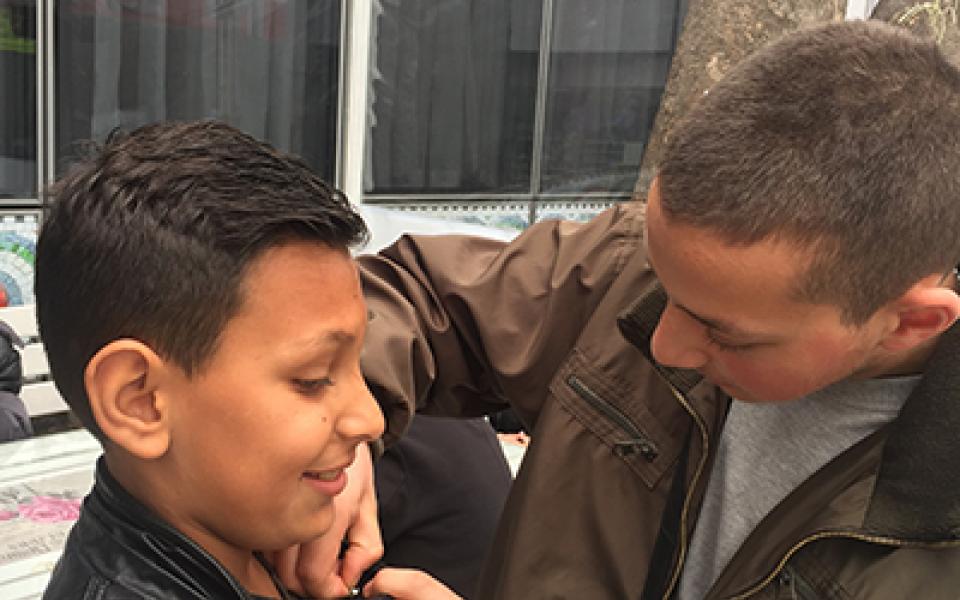 The initiative started with a lunch and official opening at a Russian restaurant in the old city of Plovdiv. Two main events were at the focus during the days of the project: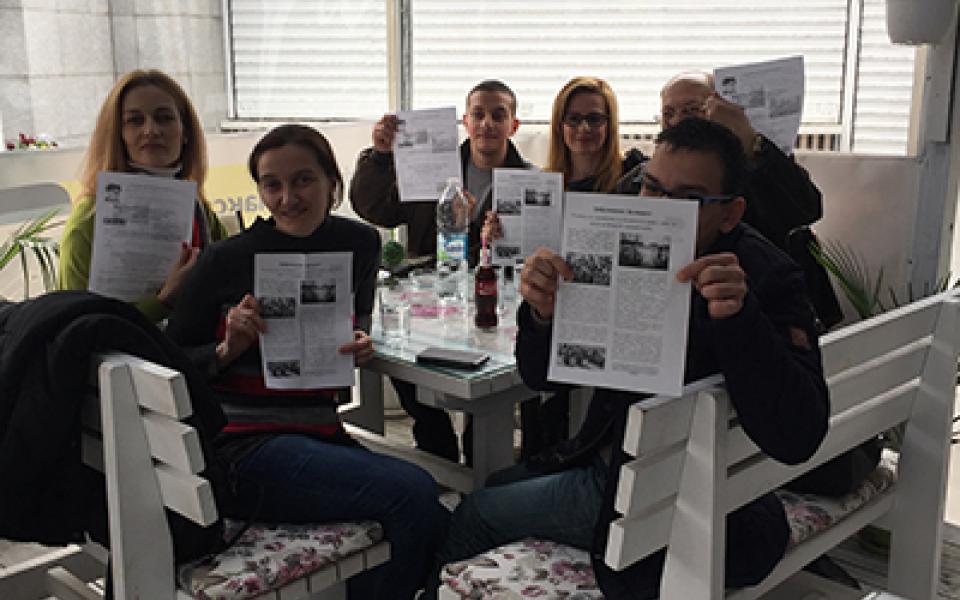 Training on Social Justice and the Holocaust was held for children on 7-8th of April at the Cultural Center and Museum Trakart in Plovdiv. Twenty children of ages 10-12, from the Stolipinovo neighborhood, attended, along with Pastor Stoyan and his family. Three young volunteers (Teos, Maria and Daniel, ages 17 and 18) took part in the training on Fundamental Human Rights. During the "Free and Equal" workshop that followed the training, youth volunteers Maria and Teos helped Roma children to fill in a questionnaire about their fundamental rights. It was interesting and inspiring to see how children put into practice what they had just learned. All of them will get certificates for participation from BRIDGES. A very moving and emotional moment for all participants was the film screening of "Korkoro."
A presentation with an open discussion for PhD students and professors from the Faculty of Philosophy at Plovdiv University took place on 10 April at "Aleko Konstantinov" Lyceum. The positive results and certain challenges during the implementation of informal forms of education during the project have been discussed and commented upon.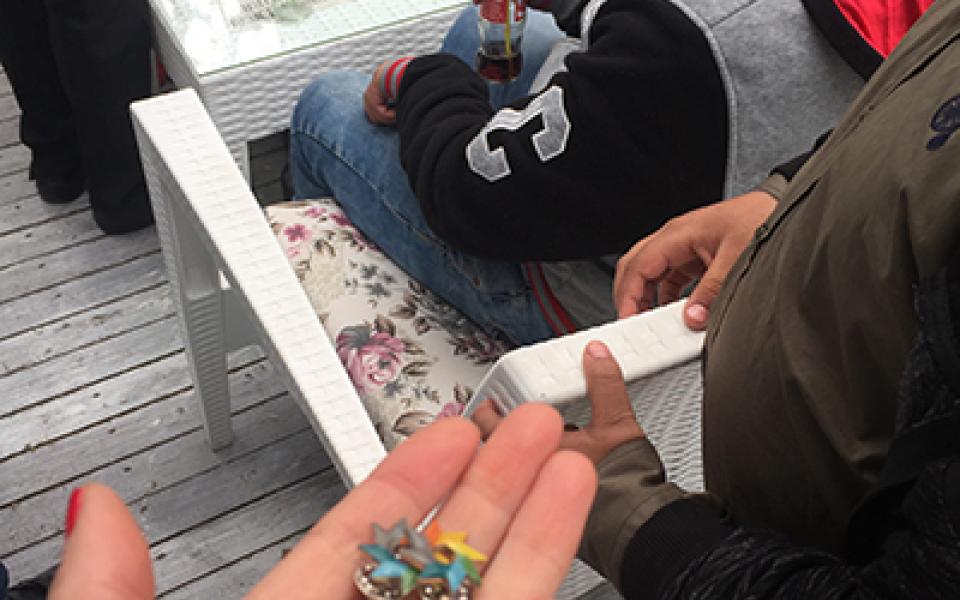 Together with the two important trainings, more than 1500 flyers about the Forgotten Holocaust on Roma people during the Second World War were distributed among the University's Libraries, Information and cultural centers, municipality structures, Lyceums, and on the streets of the city of Plovdiv.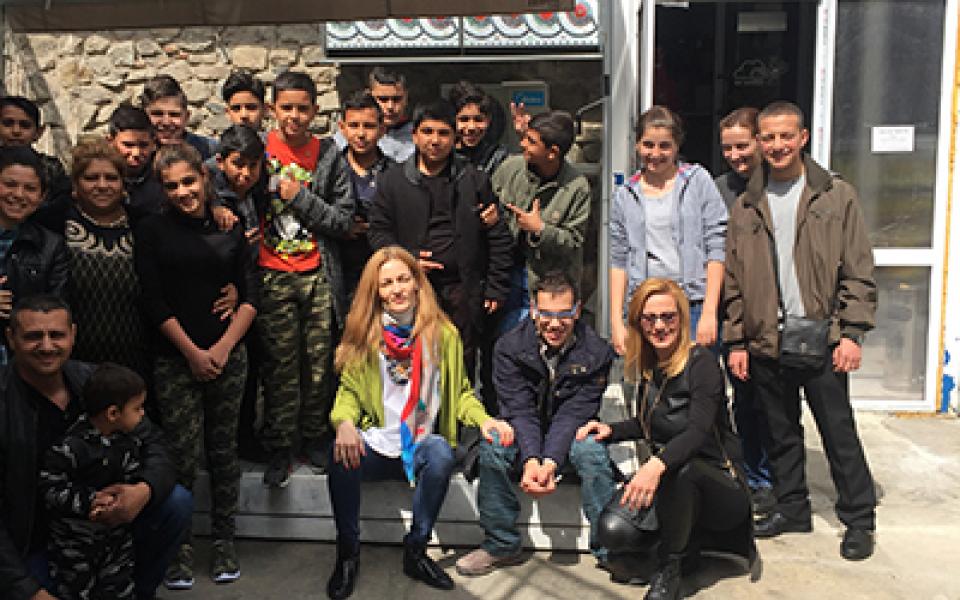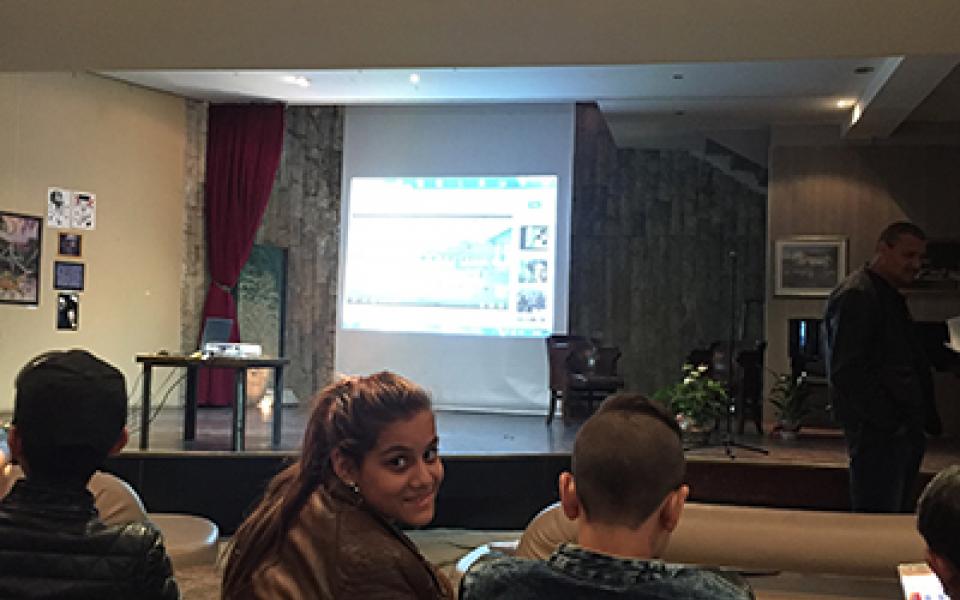 The main goal of the project is, together with an historical overview and presenting the Holocaust and Social Justice problems, to make a link with the present time and participants. The goal is to make them feel connected with their Roma identity and to raise awareness of the Forgotten Holocaust at the same time. That approach would be of great support for those teaching human rights and genocide problems in Bulgaria, Europe and the United States.