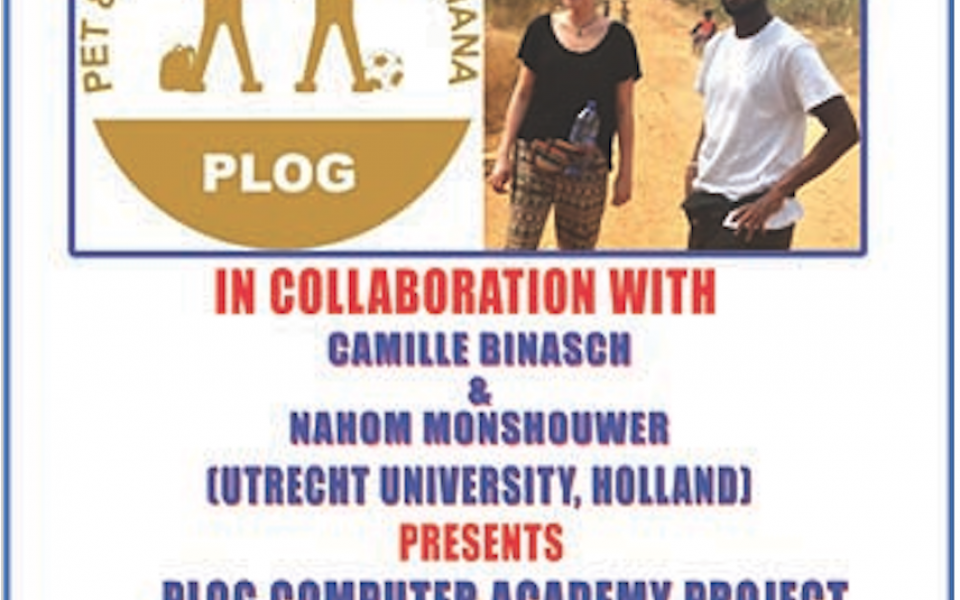 Greetings to you from Pet & Lisa Organization Ghana (PLOG) Cooperation Circle.
Information Communication Technology (ICT) has become a trend in today's 21st Century world, taking over the transmission of information and communication in seconds. It is nowhere near the old system of snail-mail, post, etc. that used to take days and even months.

Mobile Telecommunication has also become the order of today, inculcating into its system almost every one of the fastest ways of reaching others, doing business, educating/learning globally, etc., and under such new developments, PLOG seeks to assist the development, training and learning of ICT among villages where we work in Ghana.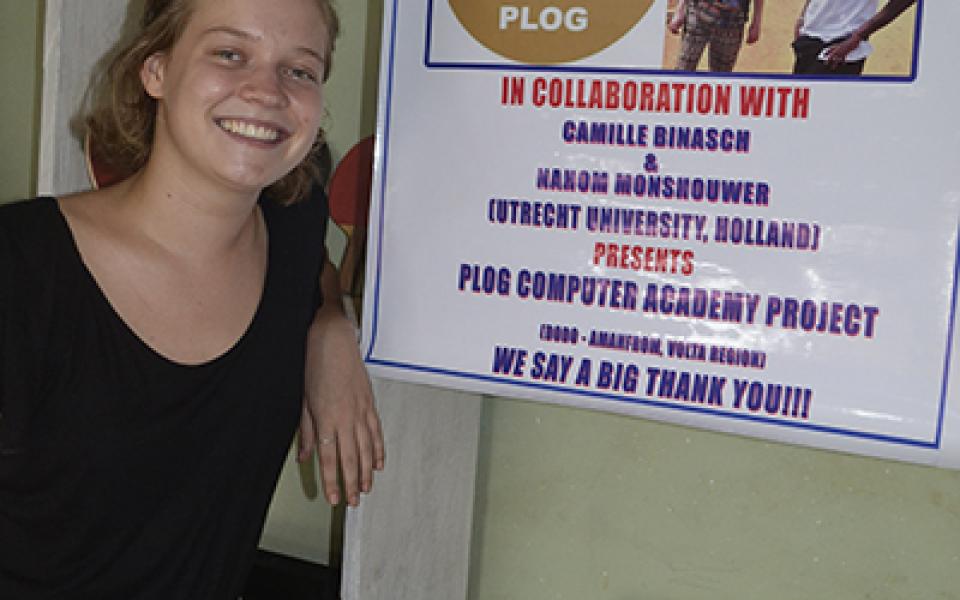 The first PLOG ICT/Computer Academy Peace Centre (PCAPC) project has now been opened in the Volta Region on a pilot base at PLOG office premises in Dain community. This is a collaborative project between us and two students, Camille and Nahom, from the Utrecht University, Netherlands who fundraised and donated about €500.00 when they visited us in Ghana to work on their thesis. We were able to purchase one desktop computer and 4 mini-laptops for the project's inception. We were also able to get two extra monitors that need system units, keyboards, mouse, cams, etc. to be able to function fully in order to help more children to use them at a time.
Now almost all children and youth, both in school and out of school in the village, can now be enrolled to learn both theory and practical ICT knowledge, putting them in the competition of a new way of doing almost everything internationally with the click of a button. 
A broadband or satellite Internet facility is needed at the academy, and we wish to receive further donated funds for its installation, although for now there is an opportunity of using a mobile network for internet for the café, which is giving the children and youth the opportunity to learn new things and do online exchanges. But it is difficult to have a good feel of surfing because of slow (or no) network problems facing us at the village.

As PLOG wishes to expand this project, we are also seeking further assistance to put up a fully equipped ICT Center to serve the needs of the many children and youth the community, especially those who are vulnerable, to help them take on the world in ICT as an everyday tool
and life.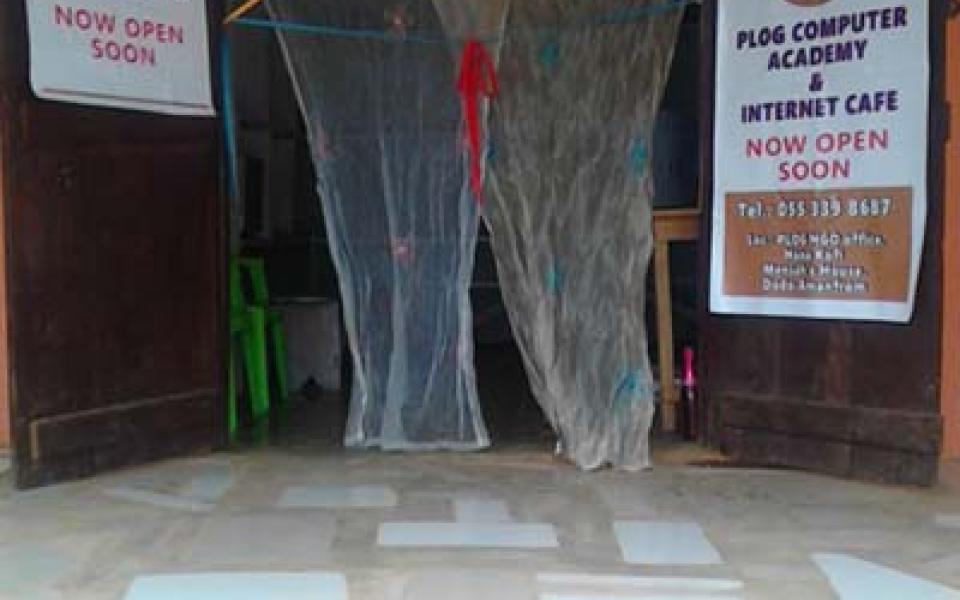 Equally as PLOG Ghana is a United Religious Initiative Cooperation Circle (URI CC) member. We have nicknamed the Academy as a PEACE & LOVE CENTRE because we are poised to use the centre to promote the subject of peaceful co-existence among all religions. Children and youth from any religious background are free to come and learn with no barriers at all, and we believe this will go a long way to bring a lasting peace, among especially Christians and Muslims who are the two main religions in this village community.

The Centre is actually a blessing to us and we look forward to your assistance & collaboration to keep the project going and reaching as many children and youth as possible. Any partnership from other CC's with us is our earnest wish.

Regards,
Peter Nana Obrempong
Founder/Director, PLOG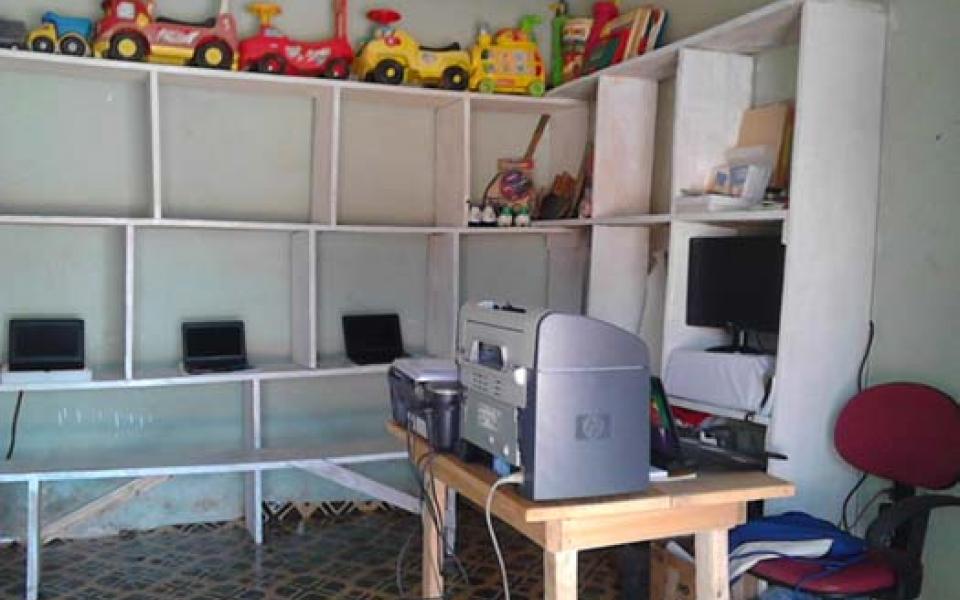 Cooperation Circles Involved