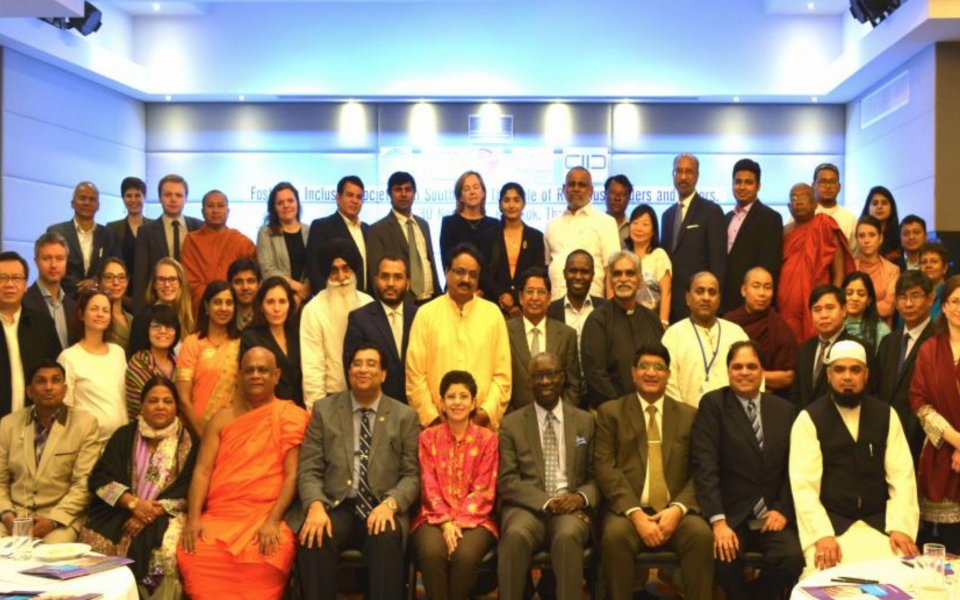 On the special invitation of United Nations office on the Prevention of Genocide and Responsibility to Protect, Muhammad Ijaz Noori, Chairman of the Pakistan Council for Social Welfare & Human Rights, participated in the meeting "Fostering Inclusive Societies in South Asia; the role of Religious Leaders and Actors." The meeting was held in Bangkok, Thailand on 29-30 November 2017. It was organized by the United Nations Office on Genocide Prevention and the Responsibility to Protect.
The World Council of Churches (WCC) and The Network for Religious, Traditional Peacemakers and KAICIID Dialogue Center were also hosts of this meeting. The meeting brought together religious leaders and actors, scholars and faith-based organizations from South Asian countries. Participants reviewed best practices from the region and developed recommendations for religious leaders, actors and institutions in South Asia to enhance respect for diversity and the fundamental rights of all peoples. This respect serves as a tool to prevent violence and to protect populations from atrocity crimes such as genocide, war crimes, and crimes against humanity.
Read more and see more photos in the full .PDF report below.