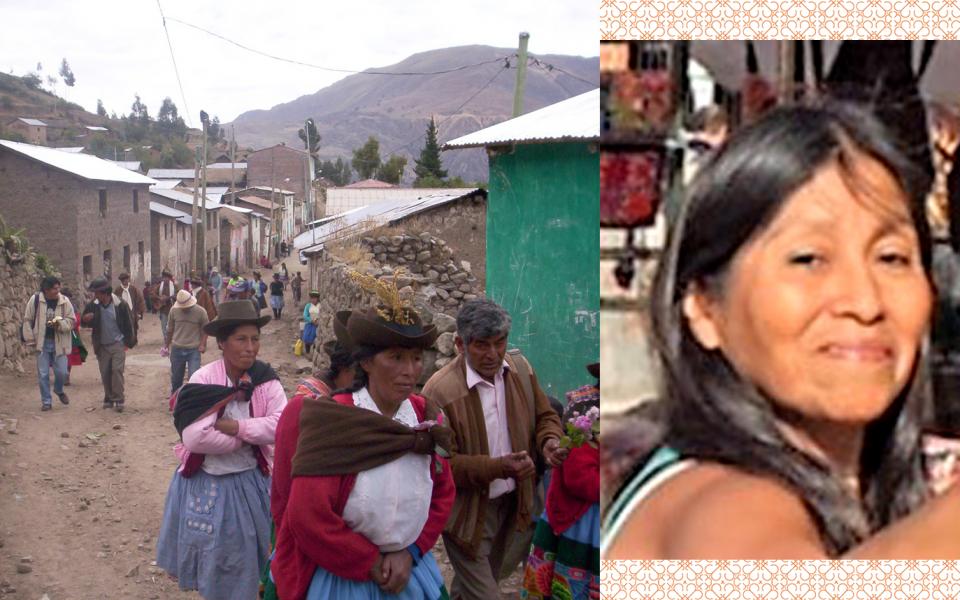 By words and actions, people all over the world give voice to URI. Their voices remind us what URI means and inspire even more of us to speak out and spread URI's message.
Rosalia Gutierrez is a current leader of the Indigenous People of Argentina CC in Buenos Aires. She came to URI in 1997. Rosalia is a founding member of URI, a highly respected interfaith leader in Buenos Aires and a former URI Global Council Trustee.  Below, Rosalia describes a URI experience in 2004. Her voice continues to guide URI in accord with her indigenous wisdom.
"Our reception was offered by the indigenous community situated on a "lost" mountain where nearly nobody reaches. The URI family got there. It was not necessary to speak about URI principles because we were living URI principles. This community, living remotely in the high Andes of Peru, was surprised by our presence. We were people from different religions, spiritual expressions and indigenous traditions coming to them, sharing hospitality with them. It was a place of encounter. The people, all of them, the children, the youth, and elders all had their voices. All talked about diverse topics. Nobody worried about an official report. We all had something to say from different perspectives and nobody became the only spokesperson to express what we shared. This space and moment we lived in Ayacucho with diverse peoples gave us strength and hope to heal violence in the world." - Rosalia Gutierrez at the URI Latin America & Caribbean Gathering, Ayacucho Peru 2004
Read more posts in the Every Voice series, which presents thought-provoking quotes showing how people all over the world give voice to URI.