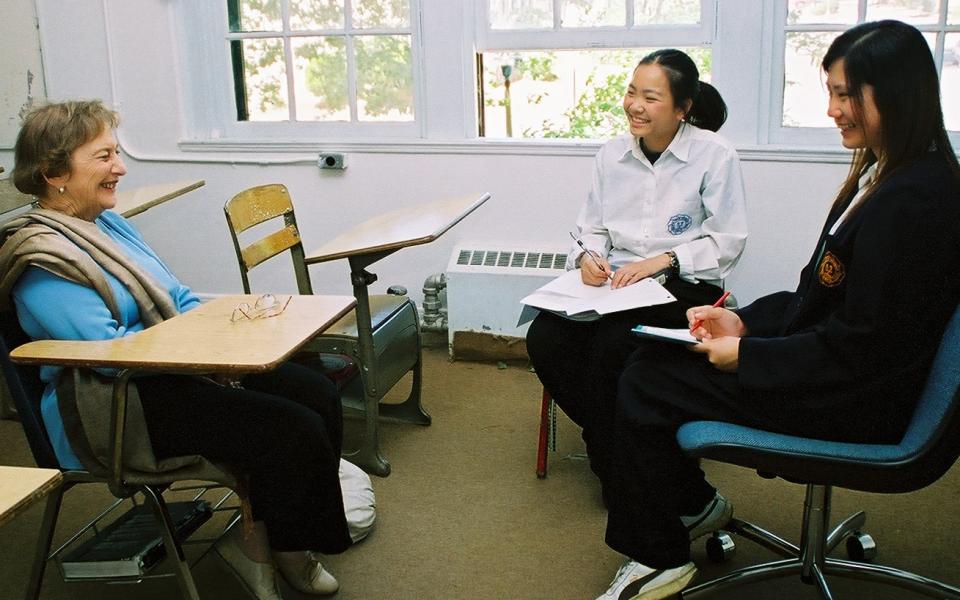 By words and actions, people all over the world give voice to URI. Their voices remind us what URI means and inspire even more of us to speak out and spread URI's message.
In 2004, the annual meeting of URI Global Council trustees was held at The City of Ten Thousand Buddhas in northern California. Part of the meeting included students from the girls' school on campus. Julia Ha, a 10th grader at the school, wrote her reflections about meeting members of URI's global leadership team.
Julia, fluent in four languages (English, Mandarin, Cantonese and Vietnamese), was an outstanding student and role model at her high school.  Julia received her MA in Equity and Social Justice in Education and works with Project Yellow Dress.
Despite the fact that members of URI were here only for four days, I really felt I made a deep connection with them.  We all shared the same heart. These people do not see the color and accents of their fellow Global Council members. They only see the hope and love glowing in the eyes of their friends. These people are truly amazing and have done a lot to help the world.

Our class was invited to lead the Sacred Opening for the meeting one day. We sang a song with a chorus to which everyone was invited to sing. When the whole URI group sang, it was as if the room was shaking with indescribable hope and passion. 

When it was time to say good bye, the Global Council members were on their feet bowing back to us. Everyone felt the positive energy nestled in that one room and soon the majority of the people were in tears including myself… and then everyone began laughing. I could see the tears were tears of joy and happiness not tears of hated or pain. I will always remember this day.
- Julia Ha