Background: Kathmandu is the capital city of Nepal, however there are no proper places or playgrounds, that are safe and unpolluted, where children can go out to play. Therefore, the major motivation for starting the Children's Study Club in the heart of Kathmandu, Koteshwor, is to reach out to children and provide a place where they can come and feel safe, play, and learn with joy. Since most of the families come from underprivileged backgrounds, many parents are engaged in menial labor.
Dr. Chintamani Yogi started this project, which is aimed at helping families within the neighborhood of the Shanti Sewa Ashram, which is based in Koteshwor. Most of the children come from impoverished families, many from Dalit and Janjati backgrounds. Often the parents in such families work late to earn money (usually the minimum wage), so they have no one to look after and guide their children after school until they return home.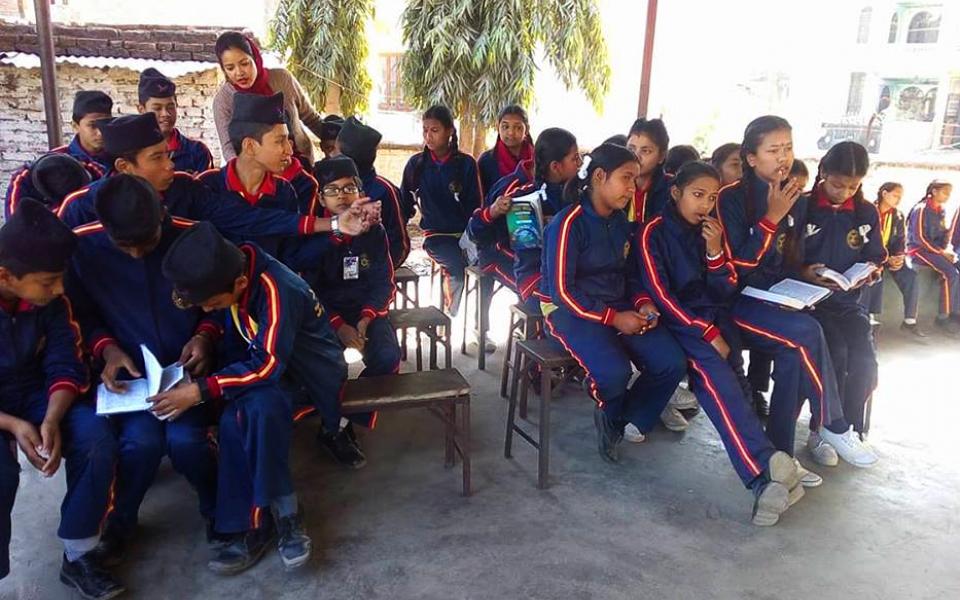 To address this, the Ashram and the Youth Society for Peace started a Saturday program called "Seeds of Peace". From this program, with the help of our good friends, "Seeds of Peace" converted into the "Children's Study Club" (CSC) project. Here the local girls and boys, who mostly attend surrounding government schools, are provided free after school care and tuition.
In this way, the program aims to provide a boost academically along with encouragement in developing sound values. There is also the opportunity to make new friends in a safe environment. The program has been successfully running for over 10 years, with around 100 children participating. It runs three days a week from 4pm until 6pm, on Mondays, Wednesdays, and Thursdays. It offers children between the ages of 5 and 15 years old a positive structure for holistic development.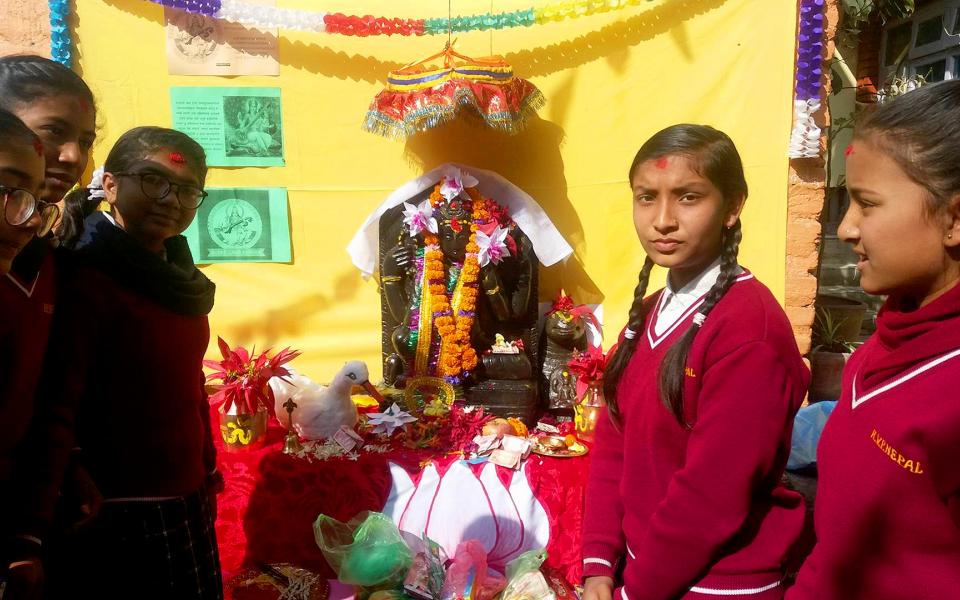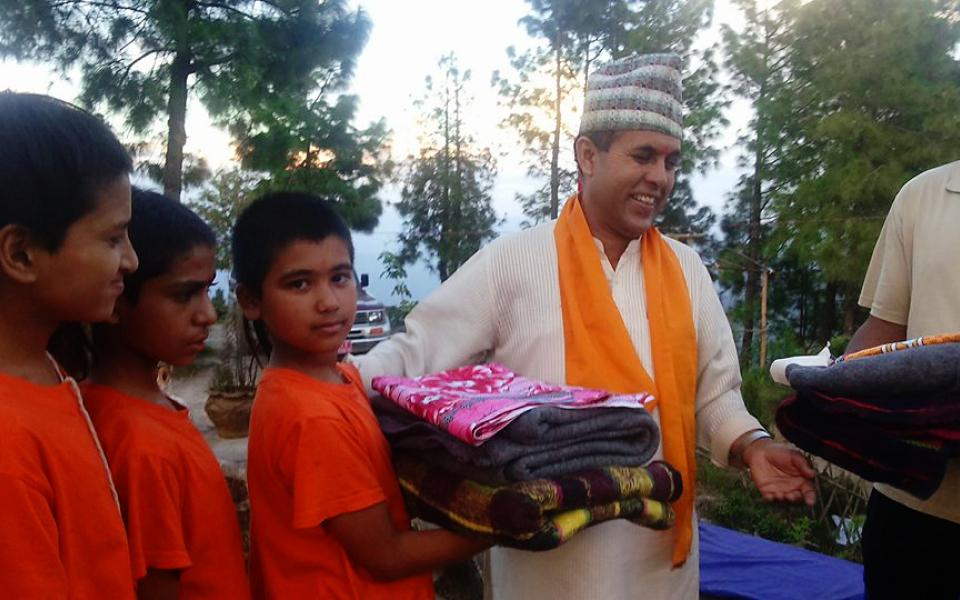 Activities: We believe that underprivileged working parents are drawn to CSC for several key reasons. We have small class sizes, fostering wonderful interaction between children themselves and teachers/ volunteers. Parents looking for a place where their children will be loved and challenged, rather than getting lost in the crowd, will find that in CSC. The atmosphere is very vibrant, open, and life-giving. Many parents desire consistency between home and school. They appreciate the way teachers both encourage and exhort their students.
All children participate in classroom life and are challenged to grow both intellectually and spiritually. The academic programs are definitely rich and rigorous. Students are engaged every day in a broad range of subject areas. At CSC, we provide the best learning environment for the child, with our holistic development approach. Through training in habits of mind and attention, students are equipped with the tools they need for learning life skills and service. The teachers help them in their homework and guide them to help the younger ones. Children are always seen engaging themselves in indoor activities.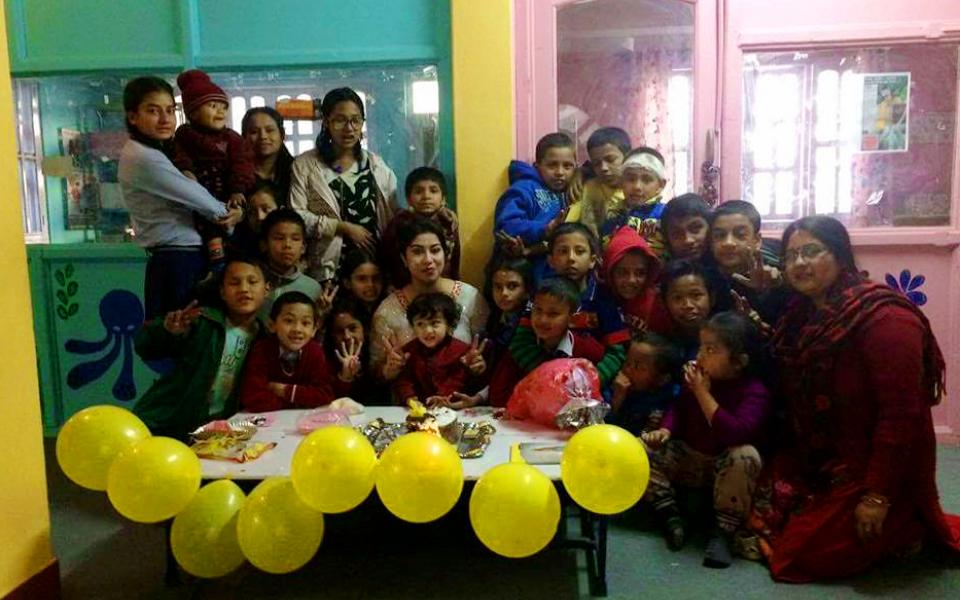 Women's Education Program: Basic Literacy and Life Skills Training for Women
"Women are the real architects of a society."
Supporting the saying, Nepalese women are among the toughest women in the world. Women are the builders, creators, givers, devotees, loving, kind, mature, sensitive, loyal, and most prominently, the mothers. There can be countless synonyms for a woman; there is a conviction that if a woman is educated, the entire family is educated. Therefore, Peace Service Center has been helping women by providing elderly education for many years. The elderly classes have benefited many women already. Currently, we have around 25 women coming to the Ashram for the classes every day. The women's elderly classes help these women in their basic studies and also give life skills training, for instance: knitting, wool crafting, stitching, sample making, computer training, "how to cope with situations" trainings (for example, how to write the slip in the bank, communication skills, how to find the correct route on the bus), mobile trainings using Viber and Facebook, and technical familiarity trainings with Youtube, WhatsApp, etc. These kinds of basic trainings have not only benefited the women personally, but have also helped them to improve their basic standard of living and become more confident in public speaking. They are more loved and appreciated by their husbands, friends, and family. Children no longer ill-treat their mothers, but rather motivate them to achieve higher degrees.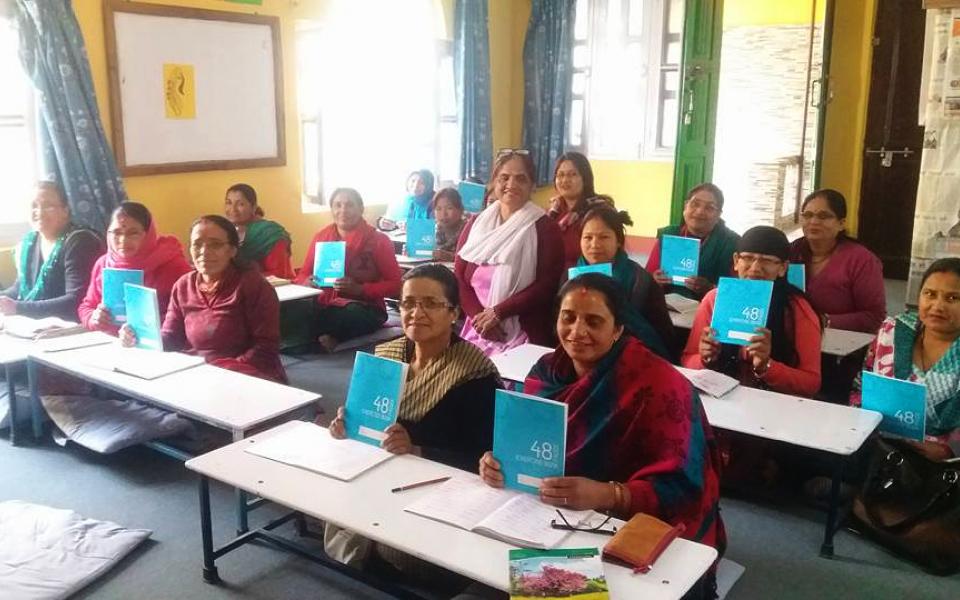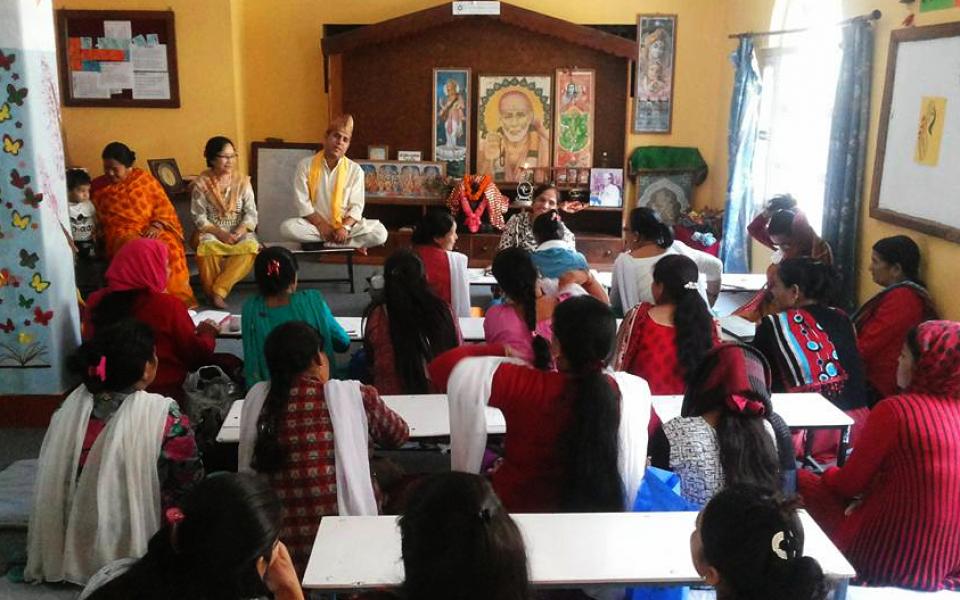 Educating women in Nepal is a much needed venture, given that nationwide over 2/3 are illiterate. In the Ashram area, many of the women are mothers who have never had the opportunity to receive an education or gain professional skills. Coming from marginalized communities and often without the support of a husband, they lead a hard life of menial labor.
Currently, the Peace Service Center runs the following programs:
Women's Study Club ( Educating underprivileged women)

Children's Study Club

GSP (Girls' Scholarship Program) to empower girls through education by providing them with necessary scholarships.

Youth Society for Peace (Engaging youth to advocate for social issues)

Play group for young ones, one day per week
Our Present Situation:
We have around 25 elderly women coming to literacy class for around 3 hours every day

Two female volunteer teachers are helping/ guiding them

We have around 50 children at the moment coming to the Ashram for daily classes each evening

Three volunteer teachers are supporting/ guiding them

Graduates of CSC are going on to do well in their colleges

Graduates of CSC are attending additional programs (peace camps, a workshop to stop child marriage, awareness programs about menstruation, etc) run by the Ashram from time to time

The number of children and women in CSC classes and in WEP classes increase and sometimes decrease due to various reasons. We think the number of students will increase again after the winter season.
We also host volunteers; we provide accommodation and food, as well as arranging placements and travel sometimes. Please feel free to let us know if we can host anybody, as the profit goes to the Peace Service Center and the Children's Peace Home (the orphanage we run).
Our Facebook: https://www.facebook.com/womenandchildrenstudyclub/?fref=ts
website: http://peaceserviceusa.org/
Thank you,
Kriti Giri Yogi