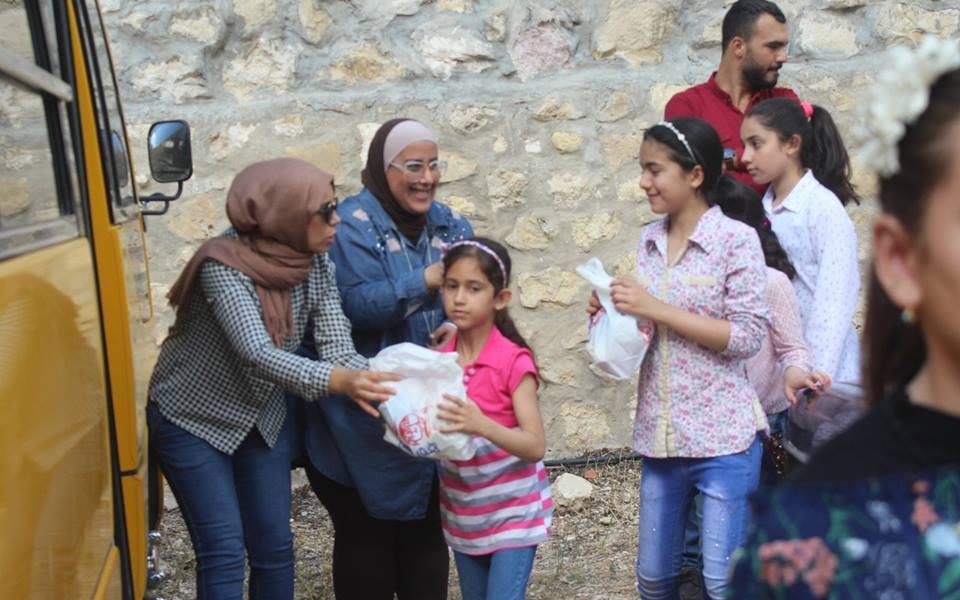 Iris Women, a URI Cooperation Circle, organized a charitable Ramadani day for Syrian refugee families. They arranged this in cooperation with the Charitable Association for Human Development in Jerash, volunteers from Mojadidoun Association, and other URI Cooperation Circle members in Jordan.
URI folks and volunteers spent time socializing with families; listening to their stories, and making friends, which supported positive coping and emotional well-being for the refugee families.
 A big part of the event was dedicated to the children. They arranged a huge children's entertainment program to give the young refugees a chance to smile and have fun. The event also included distribution of 50 food packages to needy Syrian refugee families and more than 100 meals to children of Syrian refugees.
We give thanks to the group of Swedish women who sponsored the activity.
Thanks to URI Regional Coordinator Mamoun Ahmad for this news.
---
Click the yellow arrows to scroll through the photos in the slideshow below.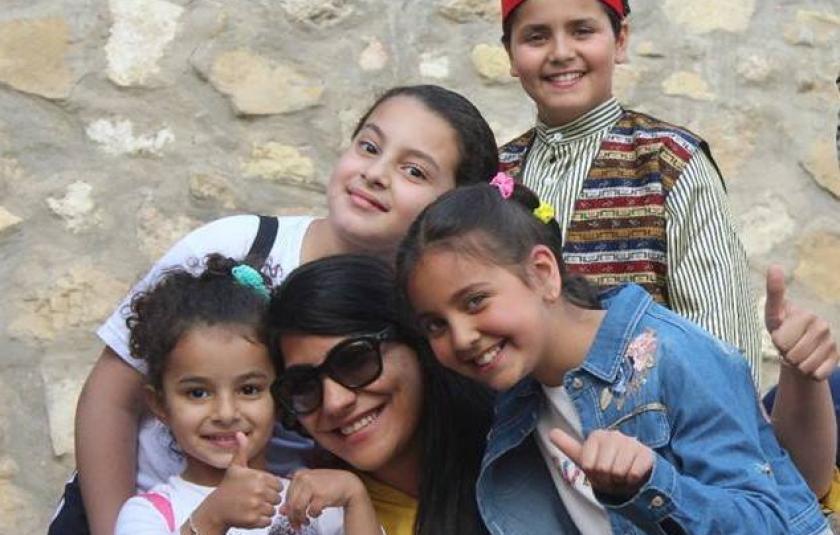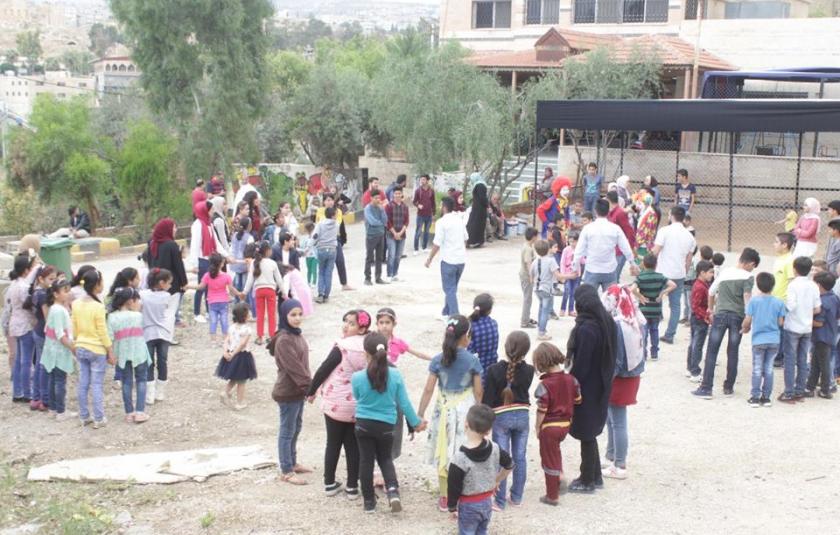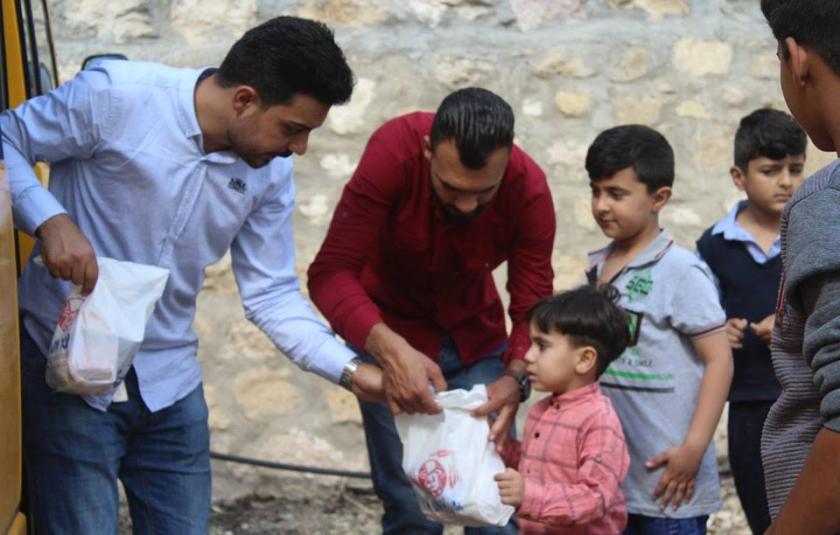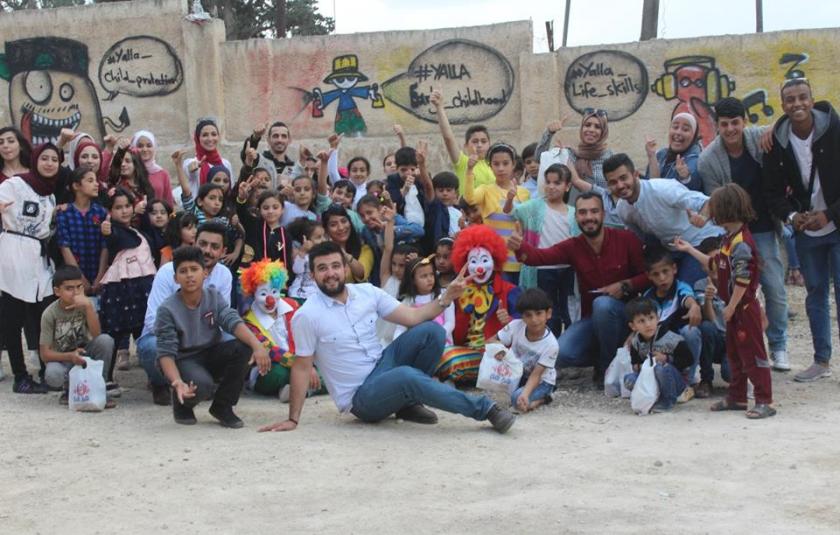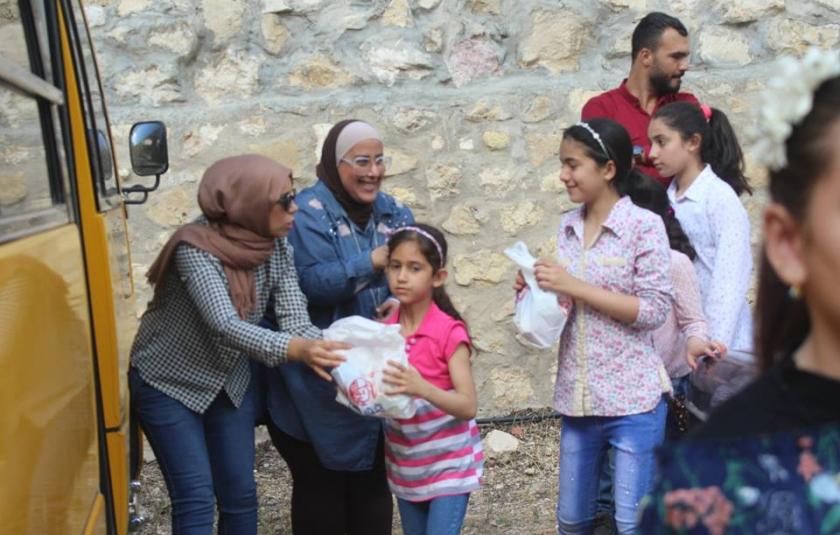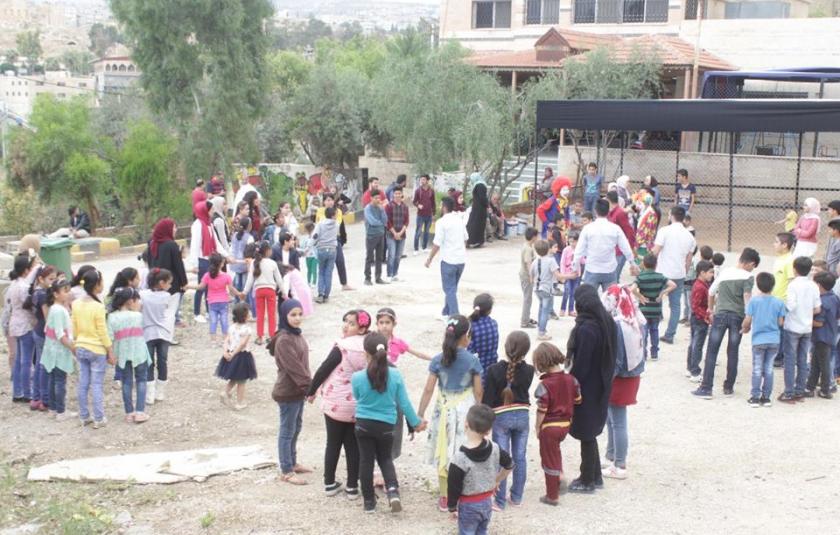 Cooperation Circles Involved