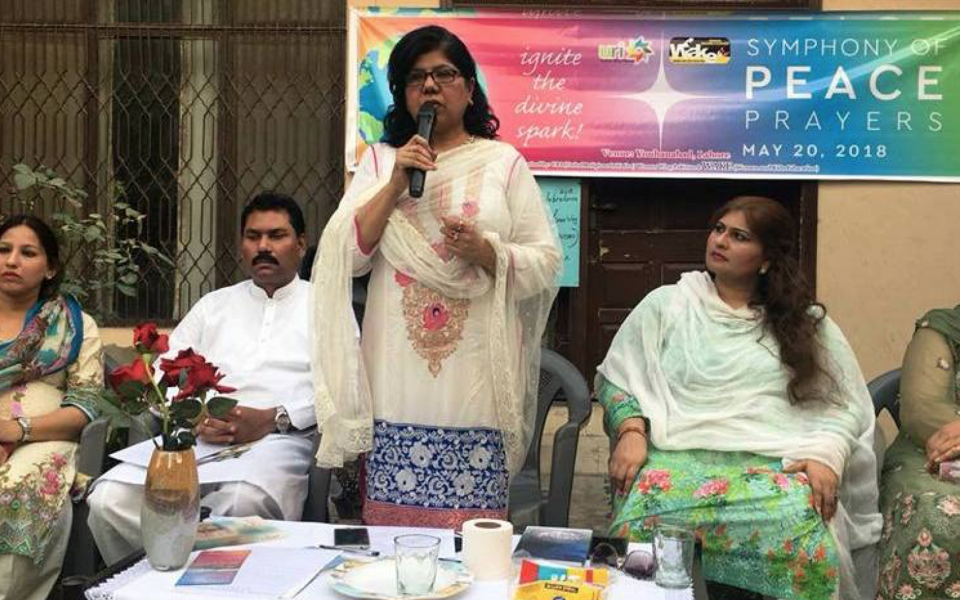 URI is composed of hundreds of grassroots, interfaith Cooperation Circles (CCs) around the world. Many of the CCs in Pakistan joined to create a large celebration of peace and women. This brought together 26 people who were Muslim and Christian; male and female; adults and children. This is especially crucial in Pakistan, where the Christian minority struggles against acts of religiously-motivated violence, and women face oppressive discrimination. The participants talked to each other and shared their views about tolerance, peace, interfaith harmony, and equal rights for women.
On May 21, 2018, URI Pakistan Women Wing and WAKE Women And Kids Education (WAKE) CCs organized a "Symphony of Peace Prayers" and "Soul of WoMen" celebration with different religious communities at Bashart-E-Ibn Maryam School at Youhanabad in Lahore, Pakistan.
To make the celebration possible, Mr. Francis Xavier, URI CC Coordinator for Women and Children Development Program CC, offered his venue to URI Pakistan Women Wing with the help of URI Lahore MCC, Community Organization for People Empowerment (COPE) Pakistan CC, Tehreek Taraque E Insaniat (TTI) CC, Paras Welfare Foundation CC, WAKE CC, Bright Future CC, and Women and Children Development Program CC. All of these member groups came together through the URI network to build a remarkable testament to peace.
Read the full report and see more photos in the PDF link below.
---
Many thanks to Asher Nazir, Executive Secretary of URI Pakistan, for preparing the report.