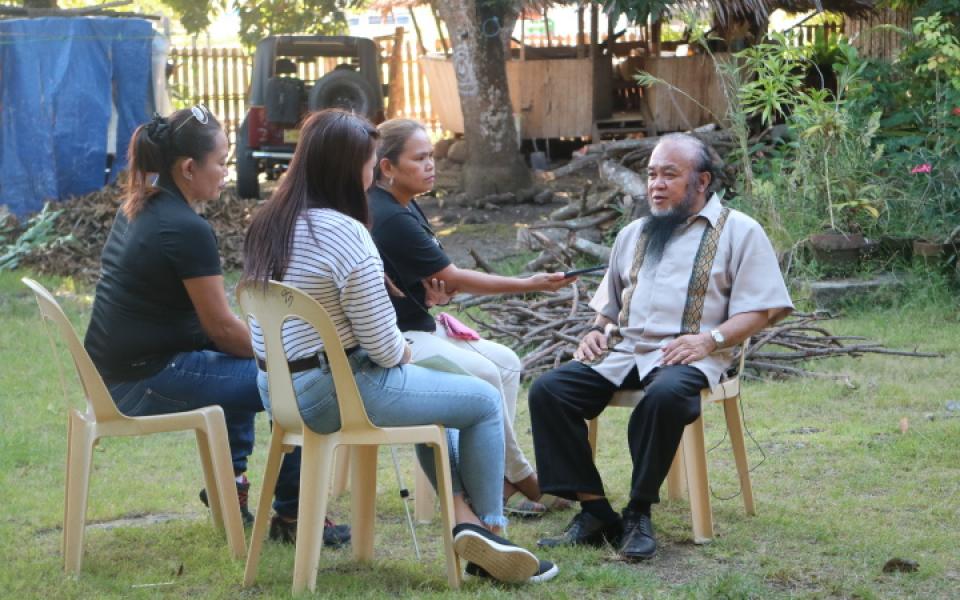 The Rev. Fr. Chito Suganob, who was taken as a hostage last year by the Maute-ISIS terror group in Mindanao, the Philippines, (and is now the new chairman of the Pakigdait, Inc. Board of Trustees), presents his testimony about his experience, below.
During his captivity, as the violent struggle between the militant group and the government continued, the global URI community anxiously waited and sent prayers for his safety. He was finally released 117 days after his capture.
---
Read SunStar article: "Fr. Chito Soganub: I am physically strong. Pray for me"
Read SunStar article: "Priest, another hostage rescued in Marawi City"
Read Rappler article: "Cardinal Tagle washes feet of Chito Soganub, Demafelis parents"
---
Father Chito's Testimony
May 21, 2018 - A year after the Marawi siege and the declaration of martial law in Mindanao, and after spending almost four months as a captive of the Maute-ISIS group, Rev. Fr. Teresito "Chito" Suganob recalls his ordeal and journey towards forgiving his captors. 
"Fr. Suganob recalls his ordeal and journey towards forgiving his captors"
He admitted that, during that time as a hostage, he collected gunpowder for the terror group. He'd already accepted that he'd died, psychologically, because he could die physically at any time.
During a conversation with Stephen Living Villaester (who considers Fr. Chito a best friend), Fr. Chito said, "Because I was a hostage, I would do whatever they would tell me to do. I was no longer afraid to die because I have already considered myself dead psychologically."
There were times that Fr. Chito questioned the wisdom and the power of God. But at the end of the day, he would go back praying to God silently or with the ISIS group, relying on what he believed to be true.
Fr. Chito is so grateful to the Interfaith Council for Peace in Mindanao for their prayers, and for the prayers of other religious groups locally, nationally, and all over the world. He told me that he felt the prayers; he felt that a lot of people were praying for him and for his release.
"he felt that a lot of people were praying for him and for his release"
Fr. Chito added, "Right now, I am in the process of healing physically and psychologically, for the trauma of being a hostage is really deep. It's hard, really hard, to fathom. Every now and then, I have to see a doctor for the psychiatric and psychological side, because, as I understand, I am really devastated inside of me, as I was held hostage by ISIS for 117 days."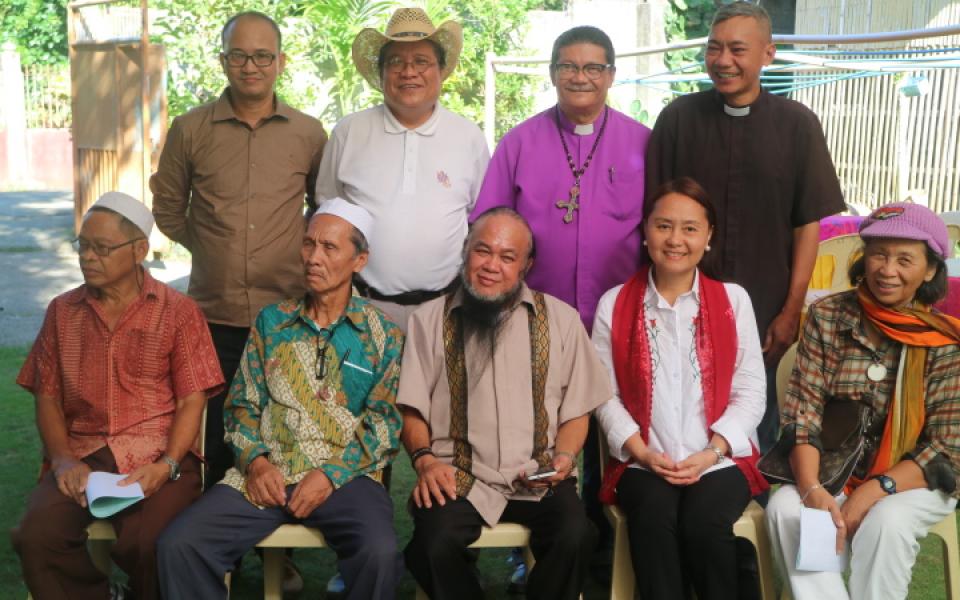 Pakigdait, Inc. New Board of Trustees First Meeting 
On Monday, May 21, 2018, we were in Kauswagan, Lanao del Norte, at the Sanguila home. This is where the mother of Musa Mohammad Sanguila, Director of Pakigdait, resides. She is called "INA" by many, as she is a mother to all peace-loving people (Christians and Muslims) in the area. She is also considered as the symbol of peace, because she doesn't practice discrimination. She lives without any bias and prejudice in her heart and mind; she just accepts and welcomes anyone who would come to her home. In fact, one of her adopted sons became a Bishop of the United Church of Christ in the Philippines.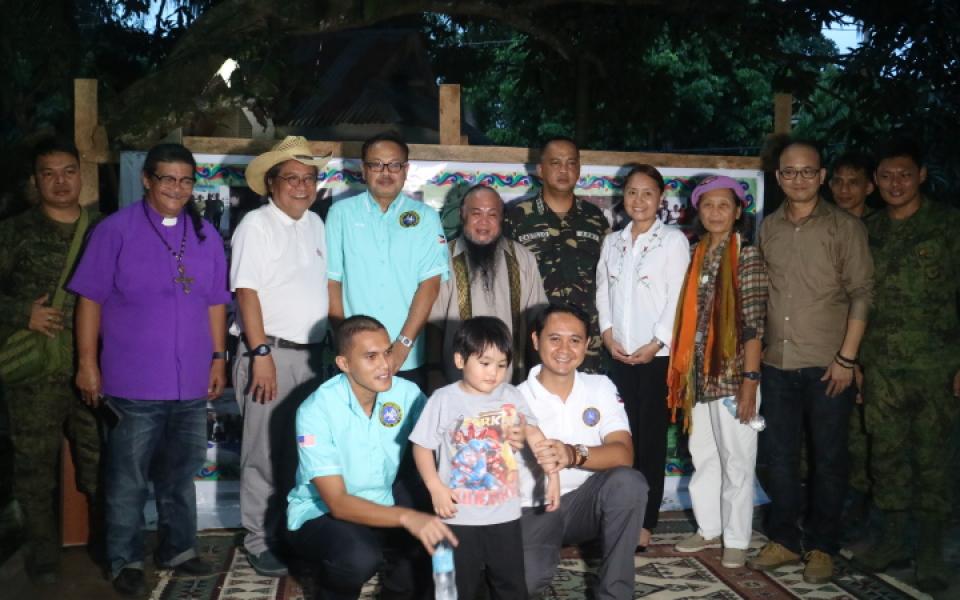 May 21, 2018 is really a very special day. It was the day of celebration for the 17th Anniversary of Pakigdait, Inc. It was a very special day because it was also the first meeting of the new members of the Board of Trustees of Pakigdait, Inc together with the new Chairman, the Rev. Fr. Chito Suganob. It was also a very special day because it was a fellowship of different religions for an Iftar (breaking of the fast). It was a very special day because every speaker spoke about peace, how we can sustain peace, and how we can continue the dialogue among religions to avoid religiously-motivated violence. And it was a very special day because, for the first time, a lot of us heard the testimony of Rev. Fr. Chito Suganob about his plight as a hostage of the ISIS-inspired group (The Maute and the Abu Sayyaf).
We ended the day by enjoying our fellowship with one another and in eating together the Iftar prepared for us by the Pakigdait, Inc and the Sanguila family. It was such a great time with of our partners and stakeholders from local, national and international NGOs, armed forces of the Philippines (AFP), Philippine National Police (PNP), Local Government Units (LGU), and religious leaders from different religions.