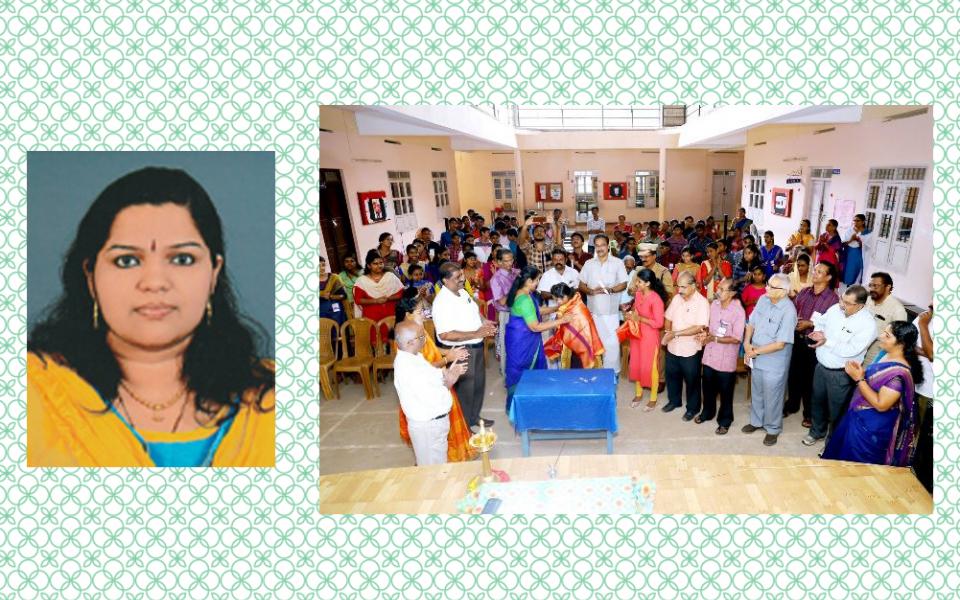 Eco-Spirituality – Common Ground for Religions
The words in URI's Purpose statement, "To create cultures of peace, justice and healing for the Earth and all living beings," grounds the URI community in honoring the sacredness in nature. When Greshma P. Raju was an active youth member of URI and a graduate student at All Saints College in Trivandrum, India, she wrote an essay on Eco-Spirituality and graciously shared her academic work with URI. Greshma will soon leave her home in India to pursue a Master's Degree in Peace Studies at the UN University of Peace in Costa Rica.
Eco-Spirituality Perspectives
(excerpts from Greshma's paper)
The Earth is the original holy book written in a language called nature. Nature provides opportunities to understand the complexity and magnificence of life. Nature opens the door of the miraculous wonder of diversity and depth and breadth of creativity and the amazing interconnectedness.
The eco-spirituality movement, growing within religions all over the world, is exciting because it provides both a critical revitalization of our relationship to nature's unique sacredness and a powerful Ultimate Reality–it provides a spiritual imperative and support for current secular sustainability programs and goals.
Eco-spirituality is based in a fundamental belief in the sacredness of Nature, the Earth and the Universe. Traditional eco-spirituality is as old as humanity and has been practiced by indigenous people since the beginning. Eco-spirituality understands the positon of human beings to be inextricably related to all other forms of life within an interrelated and interconnected web that is part of the Divine dance of life.