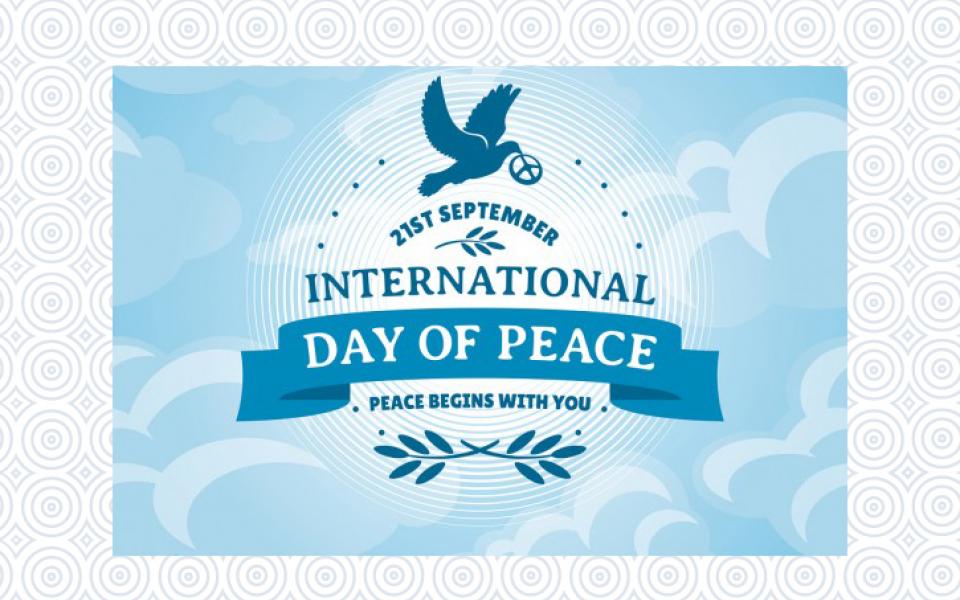 Each year, hundreds of URI Cooperation Circles participate in the International Day of Peace (IDP). As a global community, we put organized global spirit and energy into action! Here are some beloved ideas and inspirations for peacebuilding. 
---
Use these "paths to trust" to do a "trust check" for yourself, your Cooperation Circle, your family, and other groups.
Read a Universal Prayer for Peace.
Read a message derived from "Contributions to Peace" by Mussie Hailu, URI Director for the Continent of Africa and URI Global Envoy.
Let us practice silence alone or together. Read a "Meditation on Silence" by Gunilla Norris.
Read the World Interfaith Peace Prayer Ceremony, which was created by Deborah Moldow for URI's first Summit at Stanford.
Sharing Songs and Meals: Enjoy "One Song," a Rumi Poem, when people of different traditions come together to share a meal.
Learn a "Listening Exercise" that invites people to consider their experiences with listening and how to deepen their listening capacity.
Read "A Thousand Cranes" –  a symbol for peace and nuclear disarmament.
"Discovering Peace - Spirit in Action." This Appreciative Interview activity invites people to inquire about peace for themselves and for their communities. 
Creating Music and Sharing Songs – an activity guide to sharing each other's songs.
A personal pledge for peace and non-violence.
Action ideas for IDP – activities to do as part of URI's global community of people who strive for peace, justice and healing, and who work for peace as a human right.
Quotes to inspire – select a few quotations about peace to discuss in a group.
A "Call for Peace from the South of the World" – an interfaith celebration created by Gerardo Gonzalez of the Foro Espiritual de Santiago Para la Paz Cooperation Circle in Chile.
Peacebuilding – how to get better at difficult dialogue.
A World Free of Nuclear Weapons – share a prayer for world peace.
Connect your work with the International Day of Peace, One Minute of Silence, the 17 Sustainable Goals, or the Universal Declaration of Human Rights.