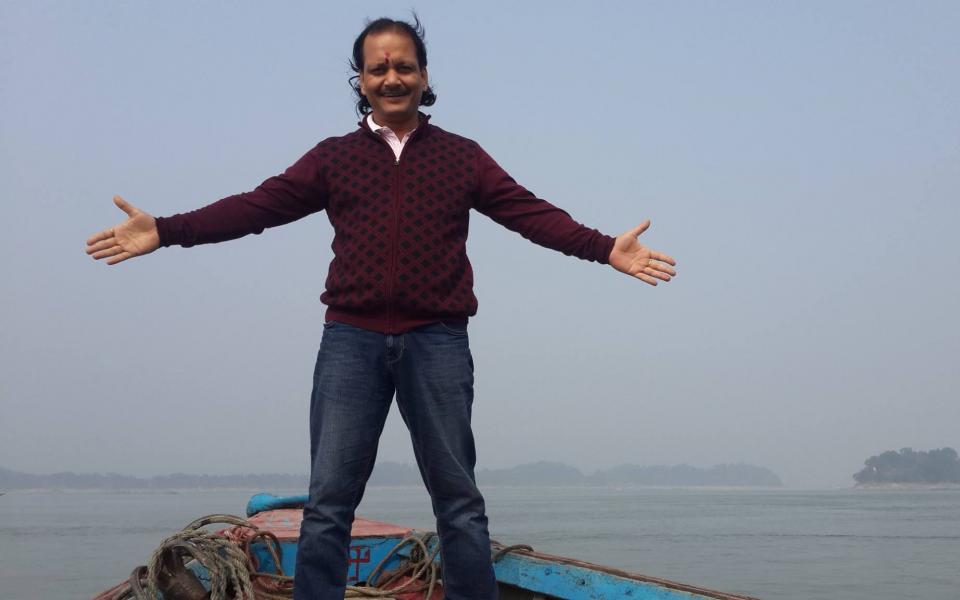 Testimony of Dedication
URI is blessed with staff and Cooperation Circle members who feel a Divine call in their work and see URI as central to the meaning of their lives. Below, Biswadeb Chakraborty shares a heartfelt testimony, explaining that URI is part of the unfolding Divine plan of his life.
Biswadeb is the founder and an active member of the Ektaan Cooperation Circle in West Bengal. He is an accomplished tabla player and community peacebuilder. He currently serves as the URI Regional Coordinator for the East Zone of India and as the URI India National Coordinator.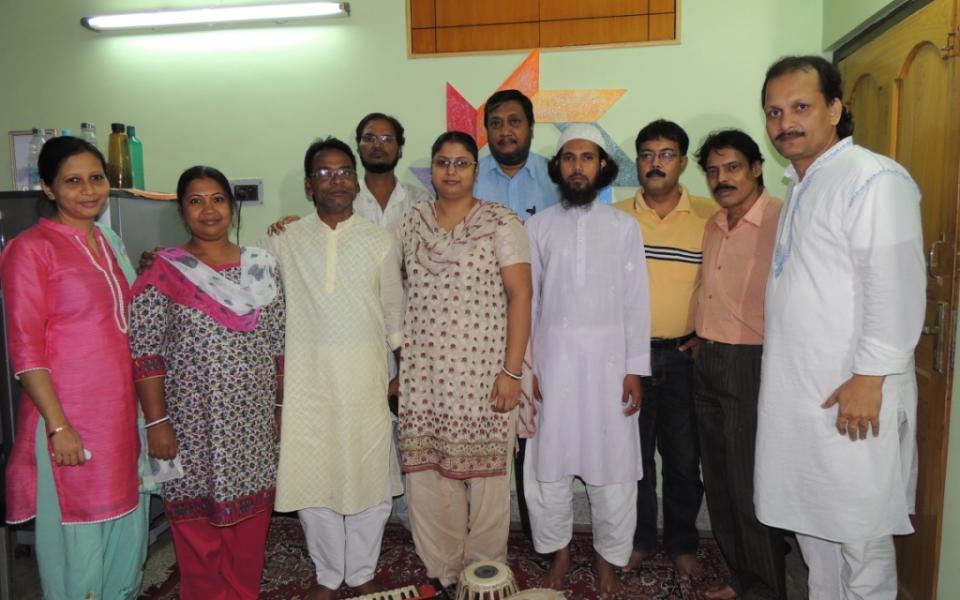 I am now deeply inspired by the "gift of the people." There is no better way of manifesting my life than by supporting the people in Cooperation Circles. Over years with URI, I have understood how to go down deep, and to let go of my own ego interests and what I think I have to give or teach them. Now, my passion is to recognize their special gifts; let them go their own direction. Everyone has a valid experience with their own life. I used to have "fire quality" of fire… burning for myself. Now my "fire quality" is water, allowing myself to be lifted up by those around me. Truly, this experience fills me with so much joy—truly so much joy in my life!
Through my life, I have used music to connect with people of all backgrounds. I realize that making music connects me purely with people. Listening to and working with community people as they strive to make things better also gives me this deep feeling of connection with people.
People using their own gifts to make their lives better gives me so much hope. This action is the constant reminder in our lives of what will overcome. Staying close to community people helps me stay pure...and know in my heart that "we shall overcome."
Looking back at my life, witnessing, and seeing all the stepping stones and people in my path, convinces me that God has already been revealed to me. I am seeing how God's divine plan spontaneously exists in my life.
- Biswadeb Chakraborty
---
Read more posts in the Every Voice series, which presents thought-provoking quotes showing how people all over the world give voice to URI.
Cooperation Circles Involved