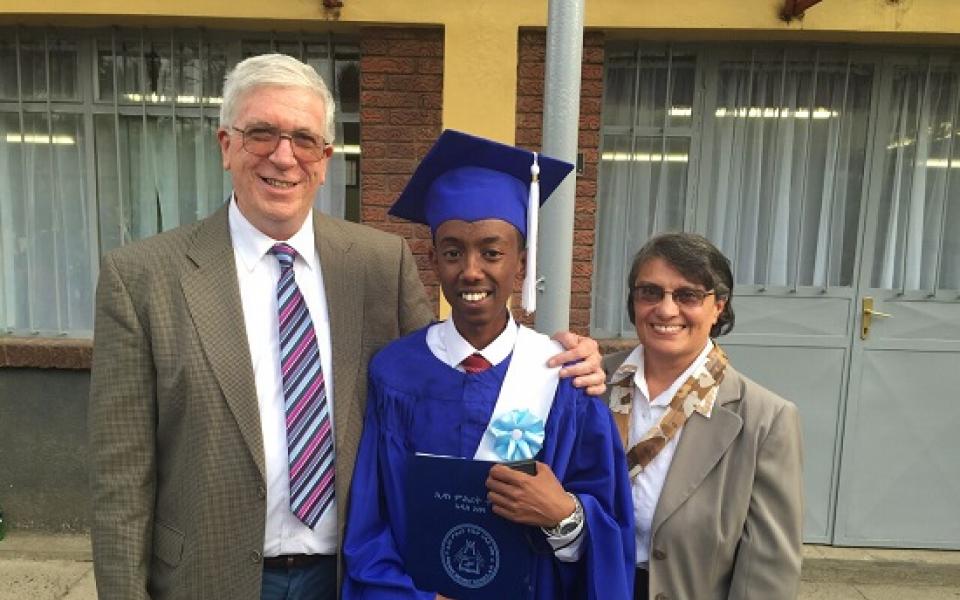 A Ritual - Values to Cherish
In 1999, Sr. Laetitia Borg, a Franciscan sister from Addis Ababa, led a team of volunteers to create an opening ritual for the third URI Global Summit. The team wanted to use the opening ritual to renew the values embedded in the words of the URI Charter.
Beautiful, brightly-colored symbols were hand-crafted by Cooperation Circle members in Ethiopia on 10"x16" cards and lovingly transported to San Francisco. Each symbol represented a core value, such as Integrity, Joy, or Trust. Each table group received a symbol card. After a brief table discussion of its meaning, one person from each group, one by one, with soft background music playing, carried his or her group's value symbol and placed it on a wall, where all cards were assembled to create a mural that illuminated the meeting space and rooted the assembly in the basic values it cherished. [To read more, see Birth of a Global Community, by Gibbs and Mahé.]
"We appreciate the way URI is growing and raising awareness that what the world needs now is peace, dialogue and respect for all life." - Sr. Laetitia Borg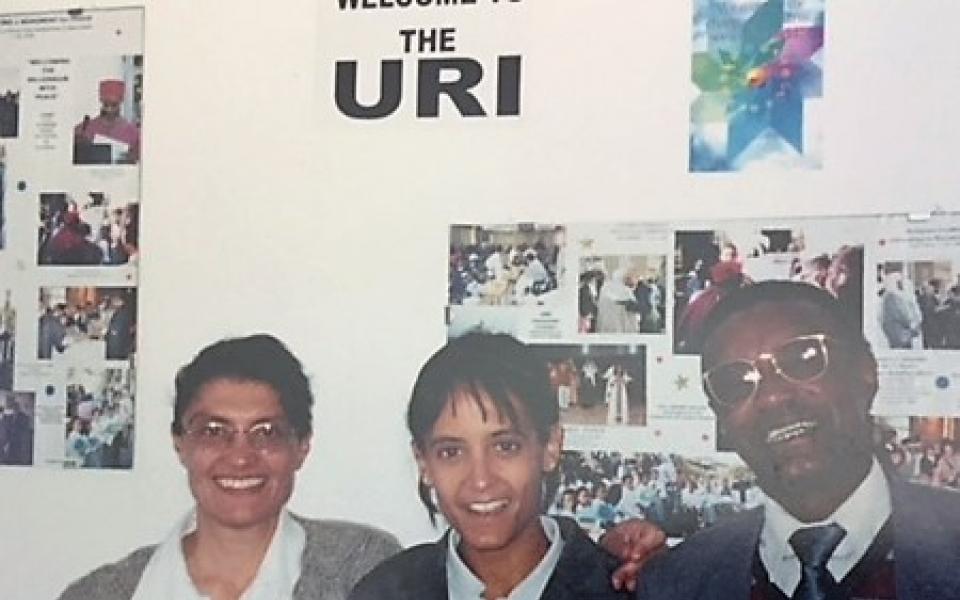 Sr. Laetitia's words of appreciation for what URI was already being in 1999 ring even truer today as URI lives into what it is becoming. As a mature organization, Sr. Laetitia wanted URI to look like many, many lively boats at sea, all going their own direction, but connected in values and shared purpose - all being supported by an ocean of light.
Sr. Laetitia Borg is a dedicated educator. She serves as Principal and Director of the Kidane Meherat School in Addis Ababa, Ethiopia.
---
Read more posts in the Every Voice series, which presents thought-provoking quotes showing how people all over the world give voice to URI.