A special dialogue of ethnic, religious and community leaders on the recent crisis situation in parts of Plateau State at the Dialogue, Reconciliation, and Peace (DREP) Centre in Jos, Nigeria, on 26th July 2018.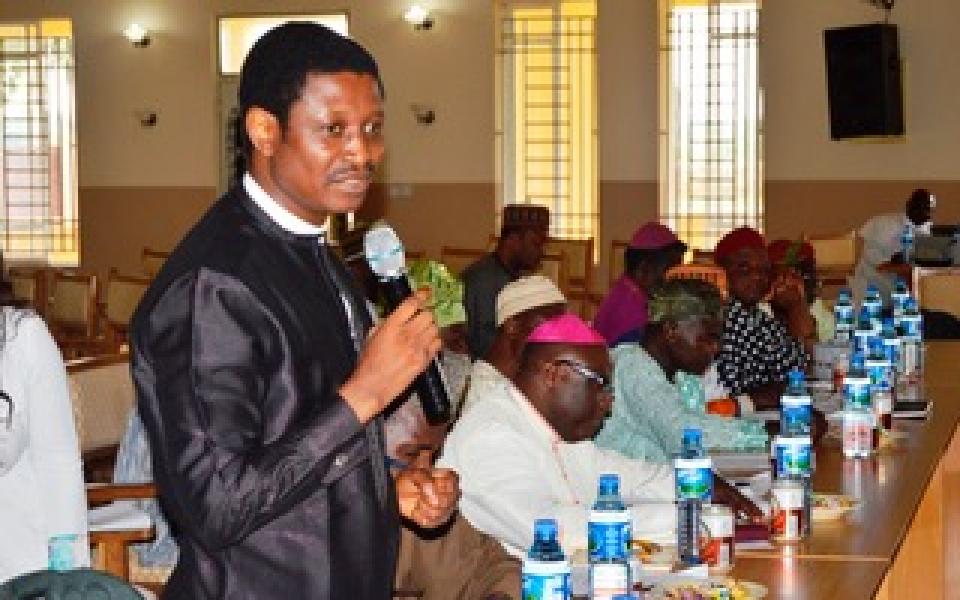 It was a day of reflection, brainstorming and heart-to-heart sharing at the Dialogue, Reconciliation and Peace (DREP) Centre on the 26th of July 2018. Religious and Community leaders, as well as other key stakeholders, met to discuss and proffer solutions to the recent massacre of innocent Plateau citizens.
The meeting had in attendance Catholic Bishops from Jos, Pankshin and Shendam, Bishops from the Anglican Communion, Presbyterian Church, and other denominations, as well as their Muslim Counterparts, including the Emirs of Wase and Kanam, Leadership of the Jama'atu Nasir Islam and other prominent leaders of various Islamic groups within Islam. Others were community leaders from different ethnic groups, including the Fulani, Irigwe, Birom and other ethnic nationalities on the Plateau.
"[We] are vehemently against whatever violates the sanctity of human life" - Most Rev. Dr. Ignatius Kaigama
Speaking at the opening of the meeting, Catholic Archbishop of Jos, Most Rev. Dr. Ignatius Kaigama, stated that the main aim of convening this "inter-faith and interethnic meeting is to rub minds, to find a special moment to grieve in our hearts, and also to express our revulsion against the ugly recent events of killings and destruction in parts of Plateau State. We also wish to convey our heart-felt condolences to affected families and to offer prayers for a quick recovery for the wounded and displaced persons. We also want to demonstrate how remorseful we are before God for offences committed in our land by saying and categorically reconfirming to the world that we in Plateau State are peace-lovers and are vehemently against whatever violates the sanctity of human life or destroys people's means of livelihood and homes."
He added that people of goodwill should not be merely saddened and depressed by such barbaric killings and destruction, but should also emphatically denounce, resist, abhor and condemn the inhuman acts. Participants collectively agreed that no sane person should support the gruesome murders, reprisal attacks, blocking of roads and killing of people. Elsewhere, in Sokoto, Zamfara and Kebbi States, killing by armed bandits are all signs that security agents must devise a more serious and functional strategy to combat crime.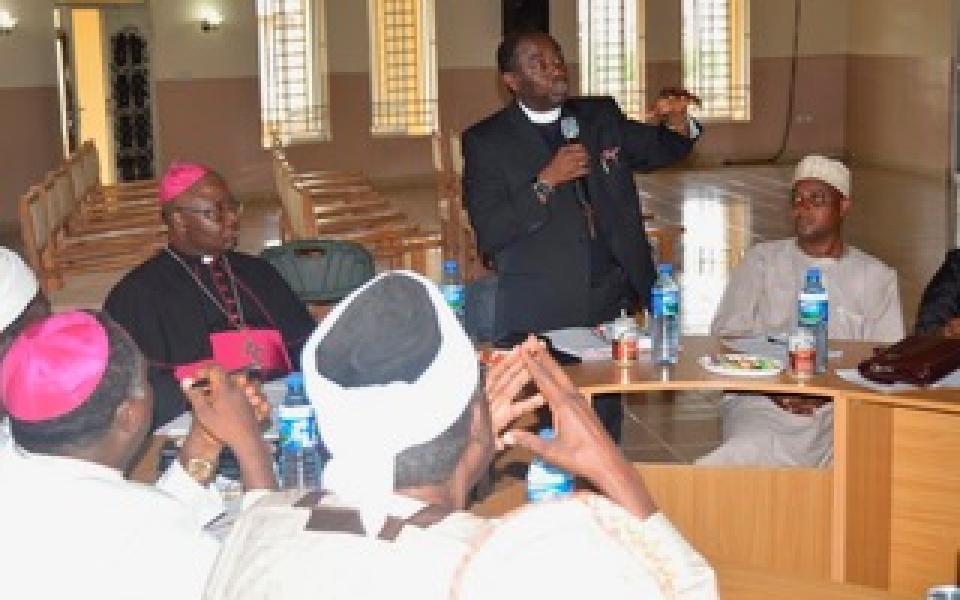 Arising from the meeting, Religious and Community leaders, as well as other stakeholders, made the following resolutions:
We condemn in the strongest terms, the recent, wanton and unwarranted killing of innocent citizens of our dear state, and destruction of properties when we thought that lasting peace had finally returned to our dear state.
We equally condemn in strong terms the criminal acts of killing that took place on our highways in the name of reprisals, where even fellow citizens of the state were not spared. No culture or religion on earth justifies killings, no matter the degree of provocation.
While we do not judge or condemn any individual or group, we however call on security agencies to fish out and prosecute these enemies of Plateau state both within and without, who are hell-bent on destroying the peace and prosperity of Plateau state.
We find it alarming that even innocent women and children, whom in normal war situations are spared, were not spared by these merchants of death.
We understand that some suspects have been arrested following the massacre of our innocent citizens. We call on Government and security agents to leave no stone unturned until their collaborators and sponsors are fished out and prosecuted.
Our hearts go out in sympathy to all those who have lost loved ones and property. We pray that God will bring healing to their hearts and condole them over their loses.
We regret that, instead of using our energy to exploit the rich and fertile agricultural and mineral endowment which God has blessed our dear state with, we have willfully resorted to inflicting more poverty and pain on our citizens through hatred and violence.
Since, as experience has shown, violence like wildfire does not spare any religion or ethnicity, we must agree therefore to rise above all ethnic, political or religious differences, to collectively voice our condemnation of the recent acts of barbarism in some parts of Plateau state. We also call on all well-meaning citizens of Plateau state to join hands with the incumbent governor of Plateau State and the security agencies, to find ways of healing wounds and promoting peaceful coexistence.
We confess that we have all sinned against God, against one another and against our land, either by our silence, provocative and inciting statements, active involvement or tele-guided conspiracy. We therefore need to turn to God and one another and beg for forgiveness. We also need to ask God to touch the hearts of those responsible, that their hearts of stone be softened and changed to hearts of flesh.
We call on all security agencies to wake up to their responsibilities of safeguarding lives and properties of citizens, by fishing out those responsible for the attacks on our land and their collaborators. We also encourage synergy between security agencies and community/religious leaders in their effort to secure our communities from invasion.
We condemn in strong terms the wave of rumour-mongering and hate speech circulating through the social media perpetrated by enemies of peace. We encourage citizens to always verify information before circulating it, and also stop the negative use of the social media.
While we commend DREP Centre for their effort in dialogue, reconciliation and other peace-building activities, we appeal to the Centre to convene a meeting of all elders in the state, politicians, security agents, the media, the youth, religious and community leaders, where issues affecting the peaceful coexistence, unity and progress of Plateau State are discussed sincerely and decisions taken.
Finally, we wish to renew our invitation to the inter-faith prayer for healing and peace in Plateau State, being organized by DREP Centre and here at the DREP Centre. This comes up on 30th August 2018 by 10am. Please endeavour to be part of that spiritual activity.