Creating a safe space for dialogue and reconciliation among diverse religions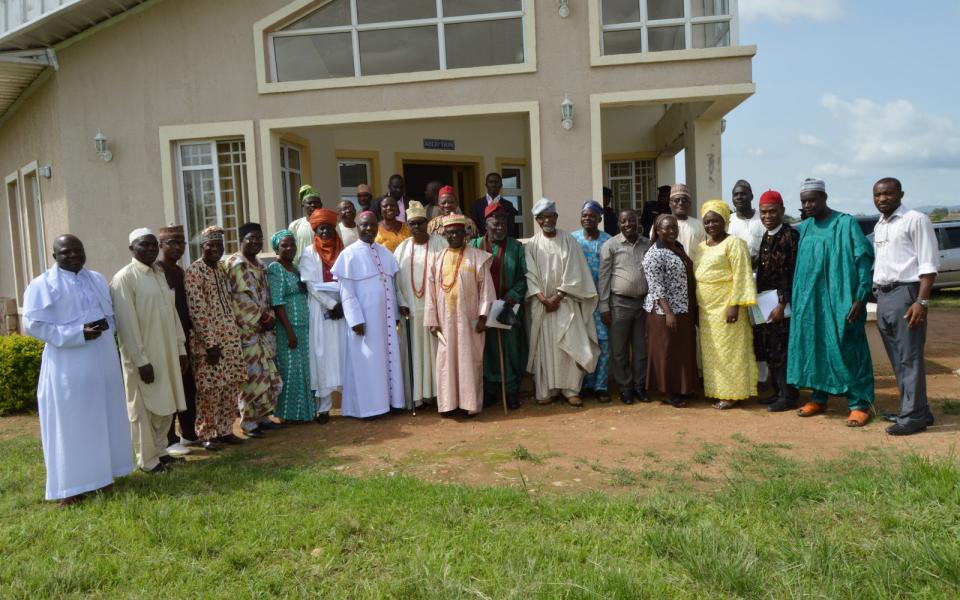 "Our purpose is to develop friendship, heal hearts that are broken, and to promote and enhance respect for human dignity."
Traditions
Christianity
,
Indigenous
,
Islam
Sub-Region
Western Africa
Location
Jos, Plateau State, Nigeria
Dialogue, Reconciliation and Peace Centre (DREP) is a Nigeria-based registered national NGO with their head office in Jos, Plateau State. It was founded in 2011 by His Grace, Rev. Dr. Ignatius A. Kaigama: Catholic Archbishop of Jos, president of the Catholic Bishops Conference of Nigeria, and vice chair of the West Africa Catholic Bishops Conference. The DREP is a diverse of community of religious leaders, traditional and community Leaders, youth, women, and social change actors.
DREP Centre brings together the youth, women, leaders and other grassroots members of various religious, political and ethnic groups to experience and learn together the art of dialogue, reconciliation and peace building. They provide an opportunity for sharing of experiences to promote trust and reconciliation, which will in turn equip the participants for peace building in their own communities. Some of the projects of the DREP include, but are not limited to: interfaith dialogue, peace education, micro financing for urban and rural women, and more. It is a membership-based organization.
This Cooperation Circle (CC) is aimed at proactively responding to the incessant destruction of lives and property, the polarization of Christian and Muslim settlement in Jos and environs, the "revenge" mentality among the youth, and the gap created by prejudice and ignorance of religion. Members have been working to break the barriers existing between people of different ethnic, religious and cultural affiliations by encouraging them to talk openly, honestly and with respect for one another, thereby diffusing the hurt and anger they feel towards one another. Members provide a safe space for dialogue and reconciliation among diverse groups in the Plateau State and beyond.