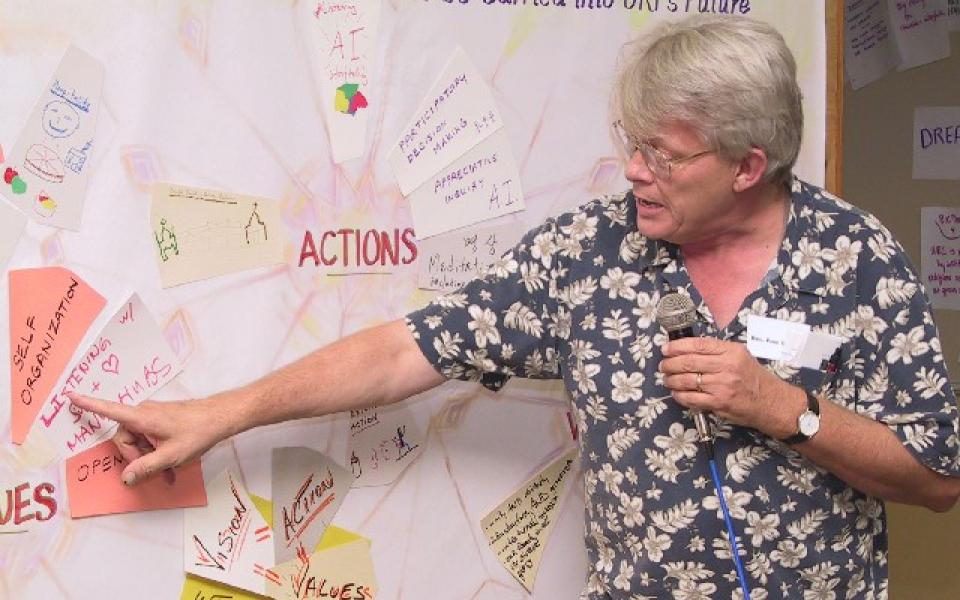 Prophetic - This Effort Could Be Different!
"When asked about the 1997 United Religions Initiative's Global Conference, the short answer is that it opened up my life and changed it for good, and so said many others."
URI has grown from a visionary idea into the largest grassroots interfaith organization in the world. At its earliest stage, observations were published, and vows were made that aimed URI into its future. Reverend Paul Chafee, a minister in the United Church of Christ, was a founding member of URI and an early chronicler of URI events. Here is an excerpt from his report of the 1997 URI Global Conference.
For me and many others, this conference was a singularly bright ray of hope in a time of darkness. Poverty and violence are the daily bread of billions, and most of us cannot see how our engagement will ever make much difference. Our best solutions barely register, footnotes to stories of terror in the daily news.
But this effort could be different. Each of us left the Conference with specific commitments and a new beloved community to enjoy. If this level of engagement continues, it might empower millions and eventually billions of faithful people who really want a better world and will go out of their way to be spiritually and ethically engaged in transforming the violence we live in today.
…After the final meal of the Conference, I walked with Robert Aiken, perhaps the nation's most respected Buddhist roshi (teacher). He offered these words – a gatha – which in Buddhism is a vow in poetic form. It is one in a collection of vows he wrote and published in 1982, The Dragon Who Never Sleeps.
Holding hands in a ring I vow with all beings to ease the pain in the ring of breath around the world.
The ring grew larger at this Conference. It was an experience deeper than joy or sorrow, indeed as deep as love can dive within the safety of the sacred community.
Paul Chafee served as founding URI Global Council trustee, secretary of the Global Council and a leader of the North America Interfaith Network. He is the former Director of the Interfaith Center at the Presidio in San Francisco; and is recently semi-retired (working 20-30 hours a week) at The Interfaith Observer (TIO), a distinguished digital publication which he founded and directed. TIO provides diverse perspectives, information and experiences to deepen and widen the growing body of interfaith experience and knowledge.
---
Read more posts in the Every Voice series, which presents thought-provoking quotes showing how people all over the world give voice to URI.