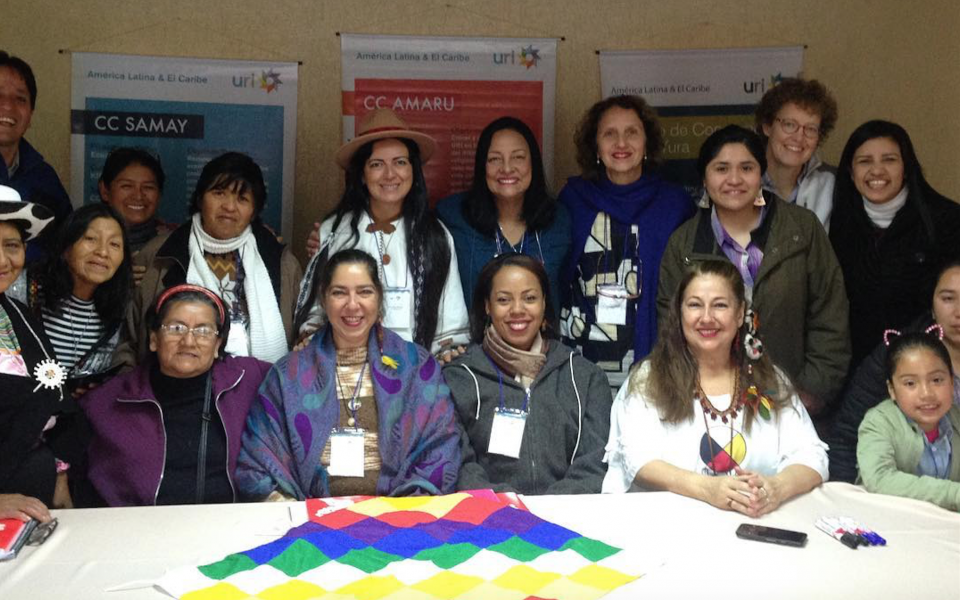 Fifteen women, representing 10 Cooperation Circles in different countries, met from September 29-October 3 in Temuco, Chile for a gathering focused on Indigenous women in the Southern Cone of Latin America.
The gathering began with a powerful, day-long ceremony offered by Melirrewe Mogen Cooperation Circle. It was followed by several days of discussion related to preserving language and culture, securing clean water, project planning, and other topics. URI Latin America and the Caribbean Regional Coordinator Enoé Texier, and Adriana Reyes, Cooperation Circle Liaison, were the principal URI staff who executed the meeting, with assistance from Director of Cooperation Circle Support Maria Crespo and Director of Global Programs Alice Swett from the URI Global Support Office. 
All the participants expressed deep gratitude for the opportunity to meet and spend meaningful time with other women who were also committed to working for justice and healing. They were fortified by the gathering and expressed their intension to stay connected. 
Learn more about URI activities in the Latin America and the Caribbean Region.
Cooperation Circles Involved