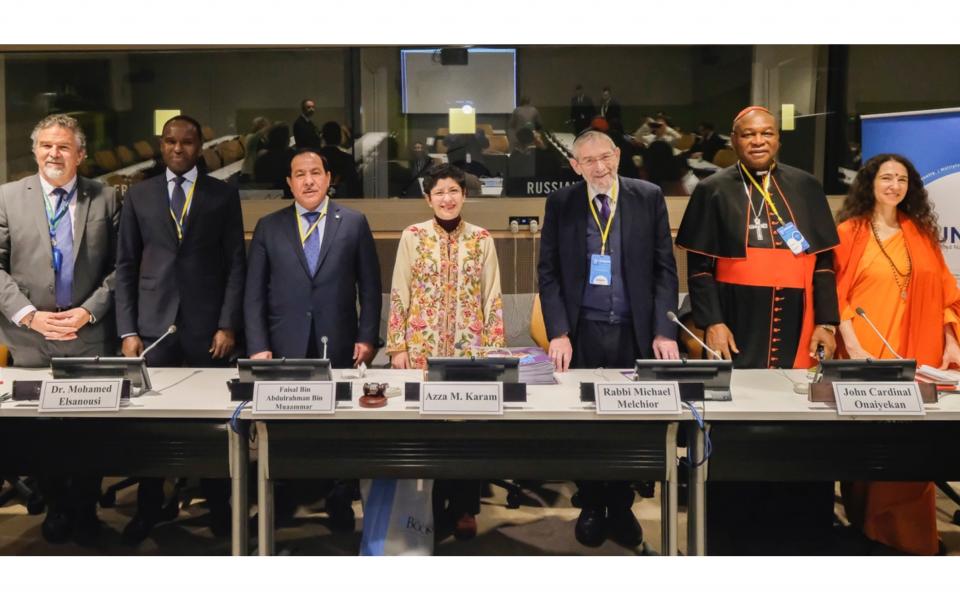 URI was invited this year to be a part of the United Nations Alliance of Civilization Global Forum (UNAOC), which brings together key international actors from diverse fields to build productive partnerships and networks.
The 8th Global Forum was held on 19-20 November 2018, at the United Nations Headquarters in New York, under the theme "#Commit2Dialogue: Partnerships for Prevention and Sustaining Peace."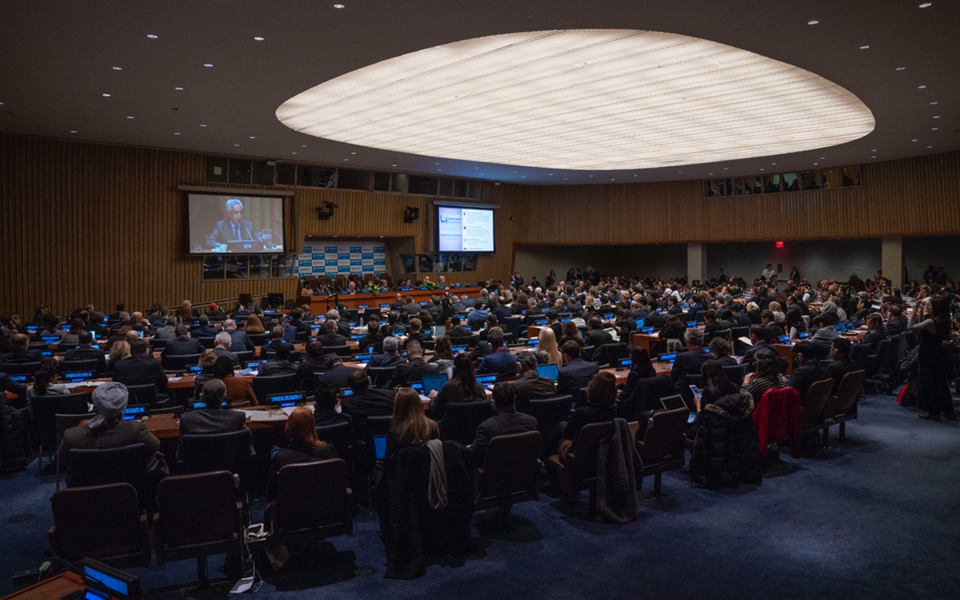 URI's Executive Director, The Rev. Victor H. Kazanjian Jr., was a speaker on the panel "Many Cultures, One Humanity: The Role and Responsibility of Religious Leaders and Faith-Based Organizations in Building Peaceful and Inclusive Societies."
The panel also included:
Dr. Mohamed Elsanousi,  Executive Director, Network for Religious and Traditional Peacemakers
Azza M. Karam, Senior Advisor on Culture, United Nations Population Fund (UNFPA)
Rabbi Michael Melchior, President, Mosaica Religious Peace Initiative
Faisal Bin Abdulrahman Bin Muaammar, Secretary-General, King Abdullah Bin Abdul Aziz International Center for Interreligious and Intercultural Dialogue (KAICIID)
John Cardinal Onaiyekan, Archbishop of Abuja, Nigeria
Sadhvi Bhagawati Saraswatiji, President, Divine Shakti Foundation; Secretary-General, Global Interfaith Wash Alliance (a URI Cooperation Circle); Director, International Yoga Festival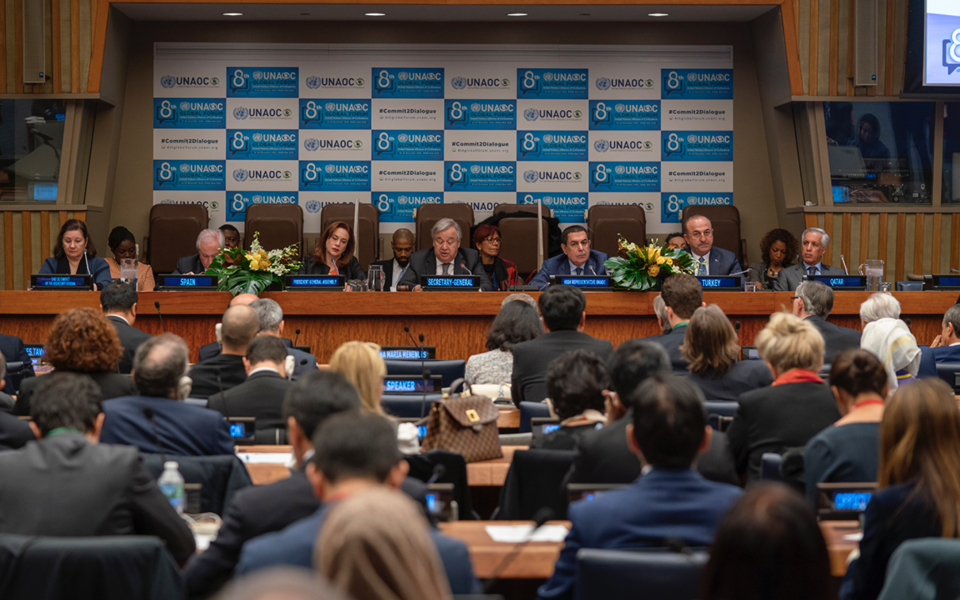 Under the leadership of the UNAOC, participants explored innovative methods to promote inclusive approaches to conflict prevention and sustaining peace, and shared expertise and good practices. URI is glad to have had the opportunity to participate in this forum and to share knowledge and learn from such esteemed peacebuilders.