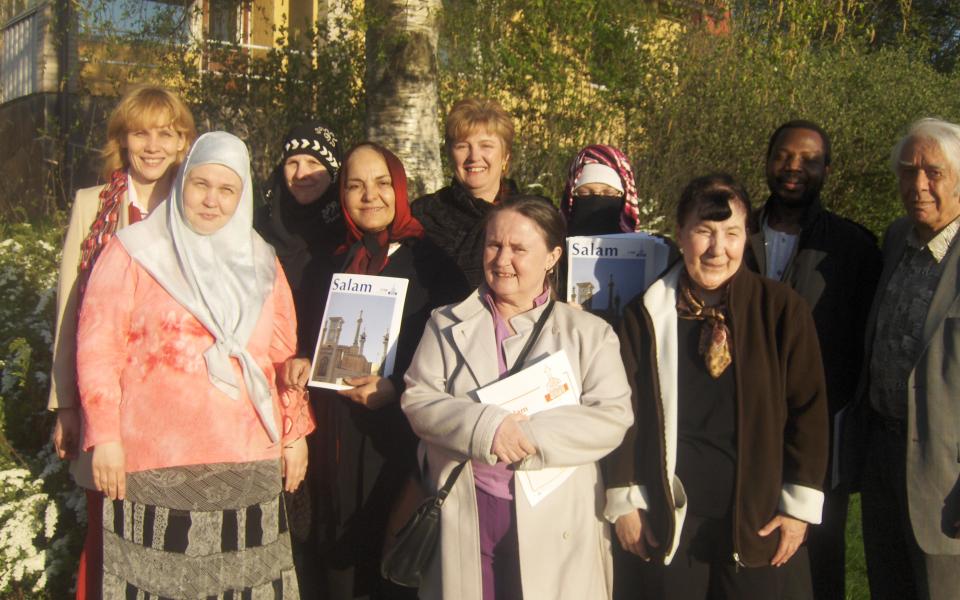 It's in the Bones – Wisdom at the Heart of URI Organizing
By Sally Mahé
United Religions Initiative (URI) enlivens people to create cultures of peace, justice and healing through interfaith cooperation. Boldly, both in vision and in organizational design, URI embraces transformational principles. Over the years as URI put these principles into practice, seven core actions have emerged. These core actions are life-giving and provide the DNA for URI. They call forth the best in people. URI provides the conditions where people find meaning and where humanity evolves. URI draws upon natural human capacities. These ways of being are not new knowledge for people, but wisdom already in our bones. 
This series describes seven actions at the heart of URI's organizing. One action summary will be posted each week that includes inquiry questions. Feel free to share this information and use it to engage your community. The entire series can be found here.
---
Appreciation
The act of appreciation releases people's capacity to create. People bring themselves to URI; their experiences, their talents, their stories, values and aspirations. People listen to one another, discover and recognize each other's unique qualities and count on them as important contributions to the whole organization. Appreciation is a life-giving human action that evokes and recognizes the good in people. Appreciative processes become a portal through which one of the most extraordinary resources on Earth, the ingenuity and resourcefulness of the human spirit is tapped.
 Inquiry
When has appreciation changed your life?
How are you infusing appreciation in your family, group, organization?
What kinds of appreciative practices can a group or organization do on a regular basis?