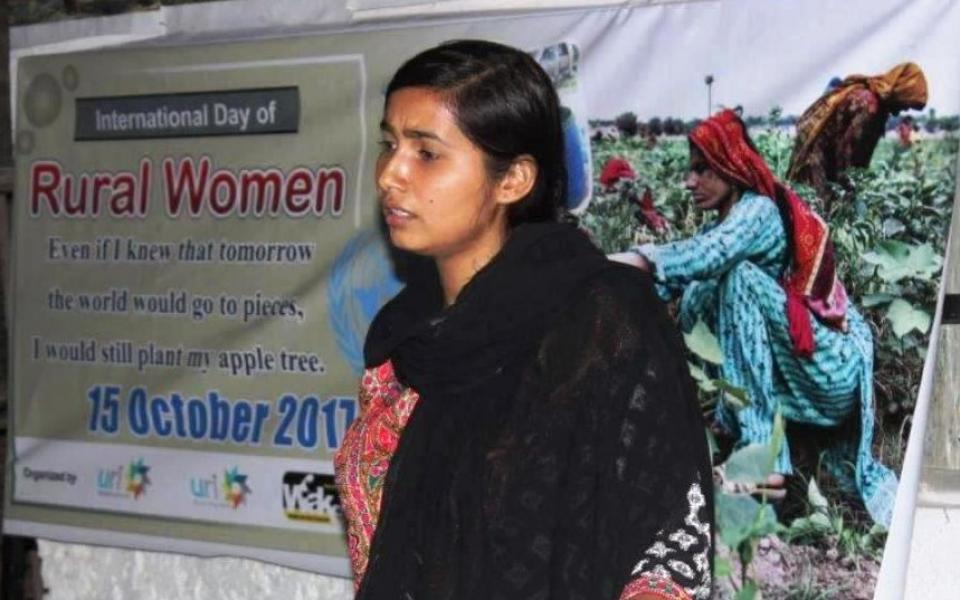 It's in the Bones – Wisdom at the Heart of URI Organizing
By Sally Mahé
United Religions Initiative (URI) enlivens people to create cultures of peace, justice and healing through interfaith cooperation. Boldly, both in vision and in organizational design, URI embraces transformational principles. Over the years as URI put these principles into practice, seven core actions have emerged. These core actions are life-giving and provide the DNA for URI. They call forth the best in people. URI provides the conditions where people find meaning and where humanity evolves. URI draws upon natural human capacities. These ways of being are not new knowledge for people, but wisdom already in our bones. 
This series describes seven actions at the heart of URI's organizing. One action summary will be posted each week that includes inquiry questions. Feel free to share this information and use it to engage your community. The entire series can be found here.
---
Freedom to Create
The ability to self-organize provides people with the freedom and conditions to initiate what they want to do and to make decisions about their own work. People are given local autonomy to create their own projects and goals, to "do it themselves." Authority and responsibility, in accord with URI's 21 Principles, are given to Cooperation Circle members to enable them to decide, manage and carry out their unique actions and initiatives in pursuit of URI's common Purpose. Entrenched problems and divisions are met by people with positive vision and fresh ideas. Creativity surges. URI believes that responsibility and decision-making belong in the hearts, hands and heads of people closest to the issue and most affected by the outcome.
Inquiry
Given insurmountable odds, people create workable solutions. When have you witnessed or been a part of a creative response to a vexing problem?
Where do the creativity and inspiration to try something new come from? How do people increase their capacity for creative thinking and doing?
Share your thoughts about what five qualities a group needs to have in order to take on community action in a responsible way and to succeed.