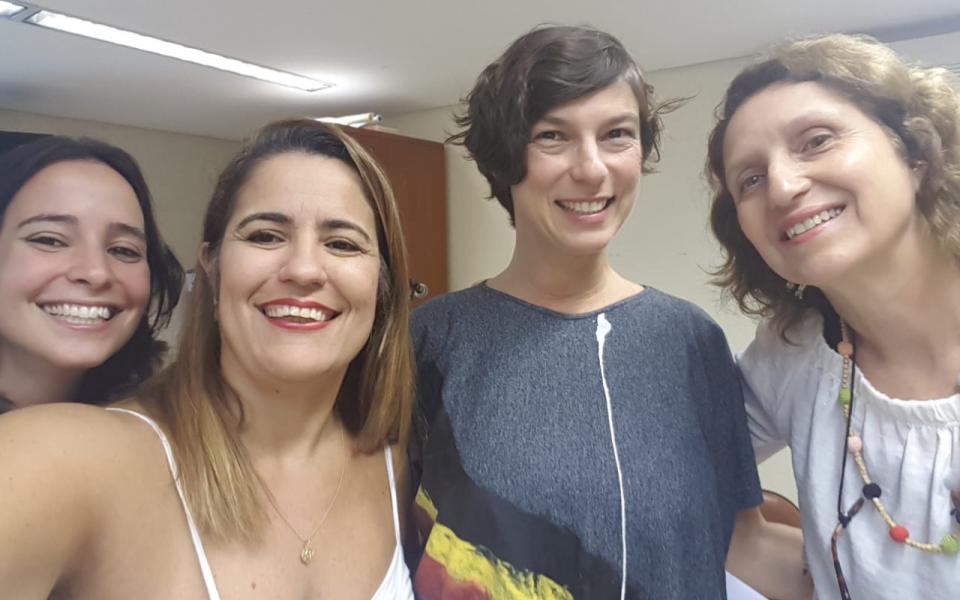 Christians, Bahá'ís, Axé women, healers, witches and people from many other traditions of faith, different social and popular movements with distinct experiences on the sacred gathered to discuss the role of the feminine in religious spaces and faith in their lives in the event "Voices of Women on the Sacred." This event was held in the auditorium of the Paulus Bookstore, Brasília, Brazil, on March 13 at 2:00 p.m., with a Chatter Wheel. It was followed by the Interfaith Walk "In Memory of Them - For the Life of All" to Zumbi dos Palmares Square.
In the Chatter Wheel, women of different religious denominations with different experiences about the sacred were present at the table. They were: Jane Vilas Boas, Iris Pacheco, Rosangela Piovesan, Manijeh Soltanian, Jolúzia Batista, Edleuza Penha de Souza, Maria Diva Airy Gavião, Paula Benett, Jihan Fawzi Arar, Talita Victor, Lucimara Cavalcante, Elizângela Alves Barros, Martinha do Coco, Jackeline Silva and Sueli Belato.
---
Click the yellow arrows to scroll through the photos in the slideshow below.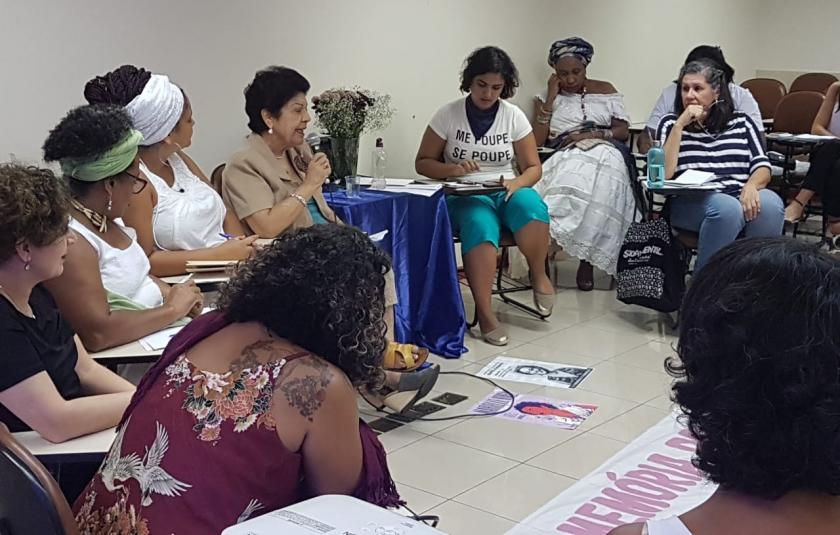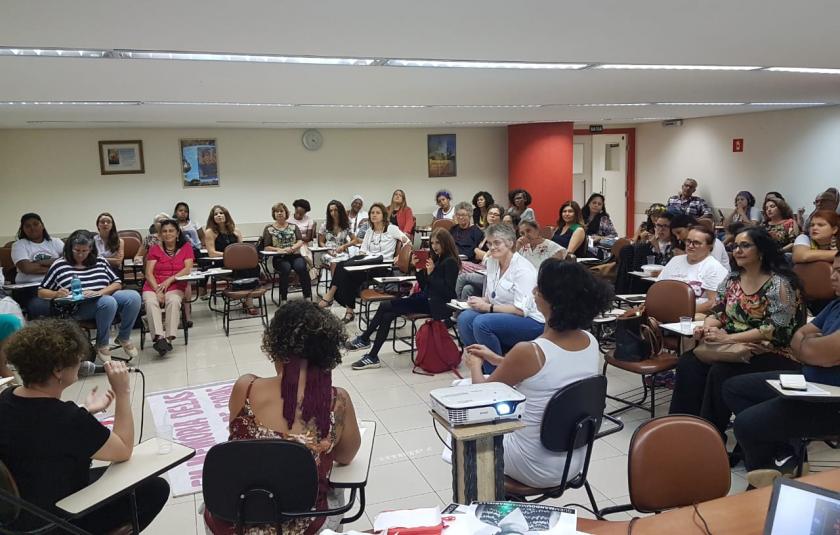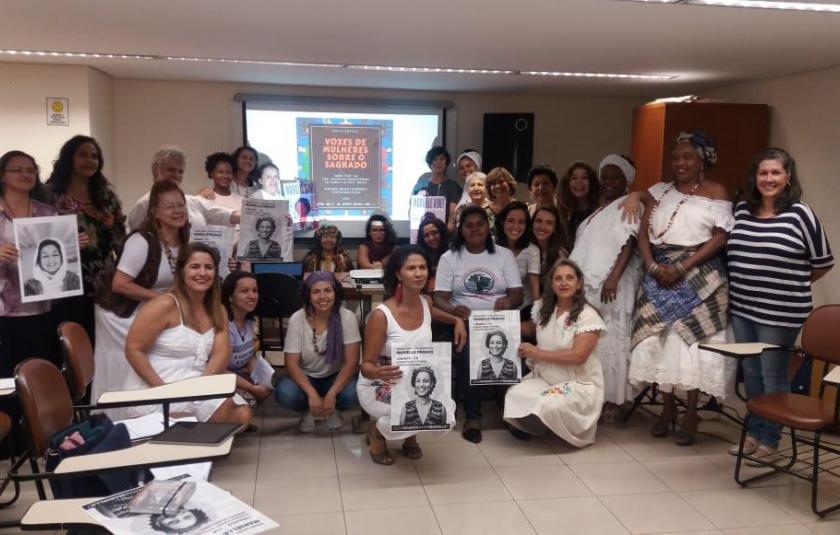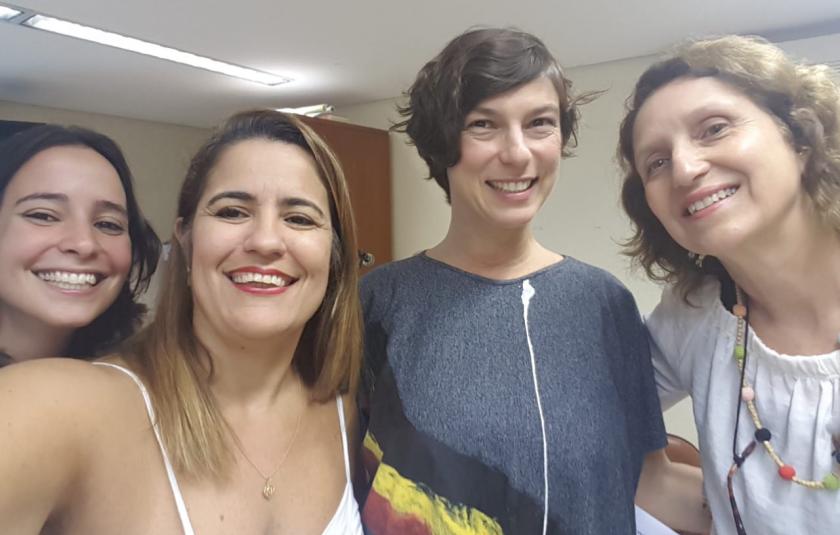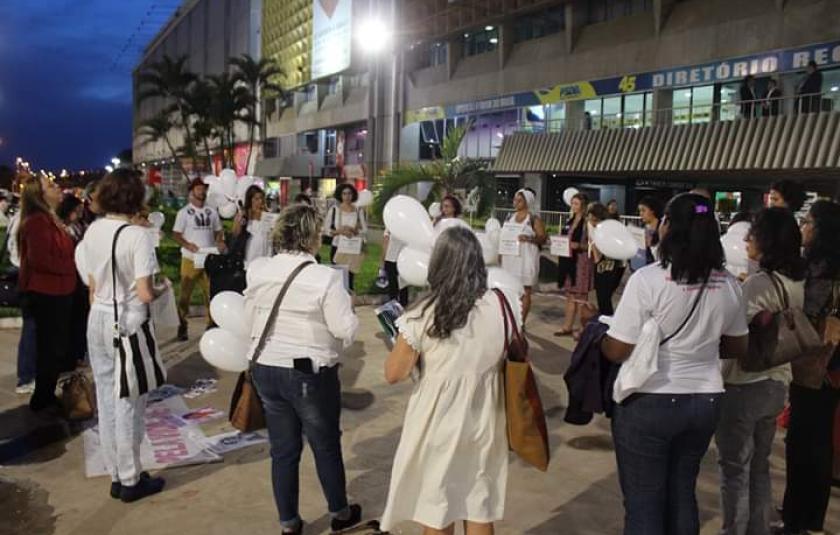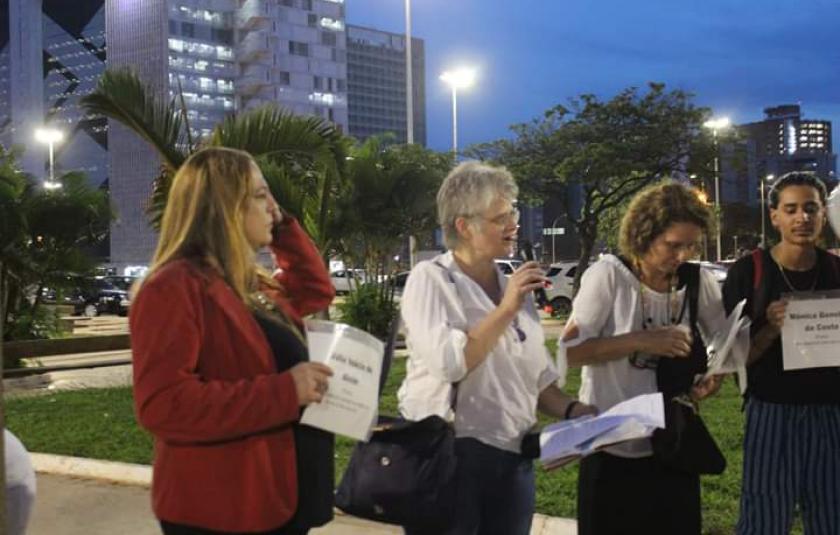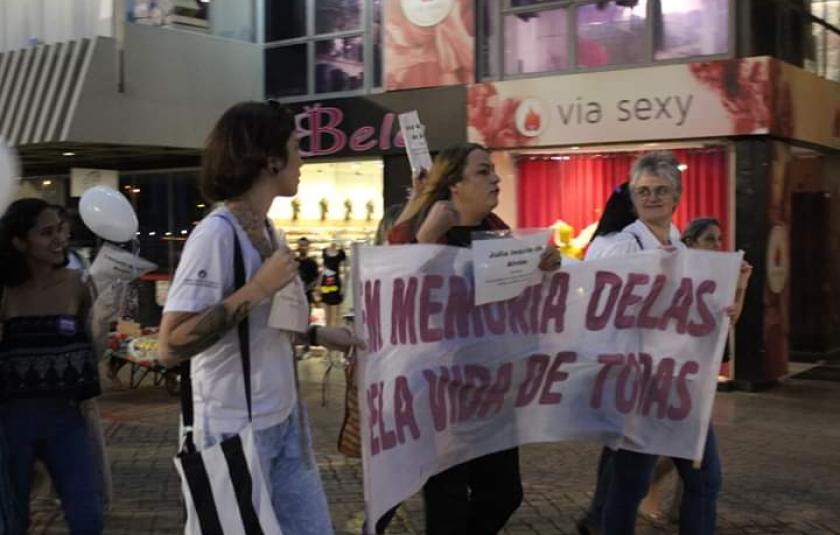 The Ambassador of Peace and renowned Brazilian actress Maria Paula welcomed the event and declared that she was a partner in the women's movement.
The Merceditas group participated with songs about women's experiences.
After the debate, at 6:30 pm, the participants went on a Walk to Zumbi dos Palmares Square. The route and act in the Square made remembrance and petition for justice for the 34 women who had been victims of feminicide in the Federal District since January 2018. The Interfaith Walk also mentioned the councilwoman Marielle Franco, murdered in Rio de Janeiro a year ago.
The events were harmonious and productive and represented an important contribution to the respect and defence of the feminine role in religious spaces and in society as a whole. This is an achievement of the women of the Spirituality in Action Movement, of which URI Brasília, the National Council of Christian Churches and other organizations are part.