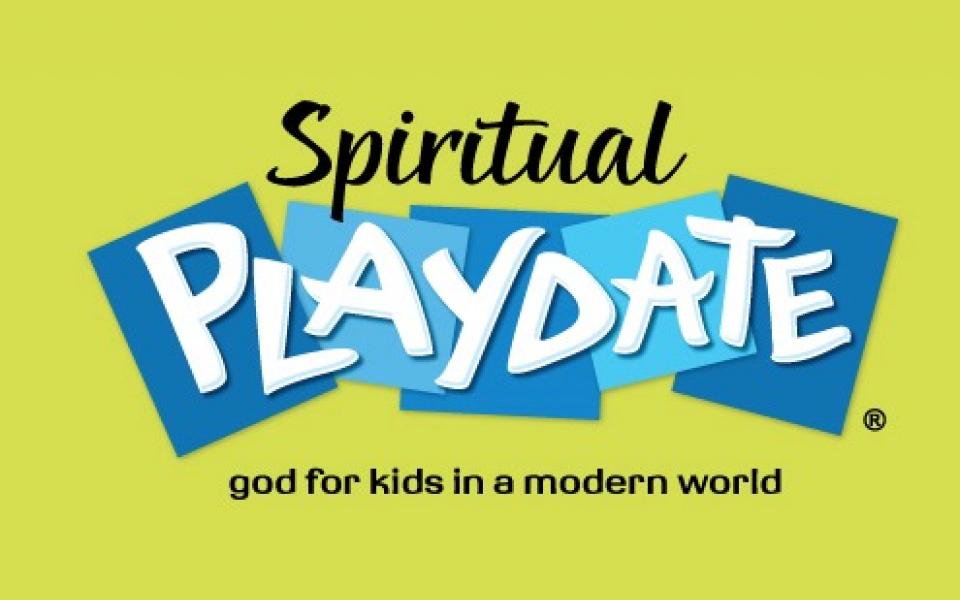 Dear URI Friends,
Over the last four years, as we sense the importance of our program as a positive counter to the extremism, radicalization, and faith-based hate speech that has become increasingly prevalent within our human family, our passionate team has grown more committed than ever to our interfaith work with parents, teachers, and children! Here is a look at Spiritual Playdate (SP) in a nutshell and please know that we are eager to work with you if it can serve your CC and your community.
Spiritual Playdate was born almost 13 years ago by three moms looking to develop compassion, understanding, and critical thinking skills in their three seven-year old boys. The small group met weekly with their kids to discuss big difficult topics like God, World Religion, Love & Hate, and Forgiveness. The sessions were always Socratic in nature and were presented in a series of questions, so as not to impose ideas on the kids, but to get them talking, thinking and arriving and at their own conclusions. These magical sessions, called Soul Talks, developed into fun, meaningful gatherings and became the foundation for what is now the heart of Spiritual Playdate.
Spiritual Playdate provides resources online for parents and teachers to use with kids ages 5-11 in the form of topic-based discovery sessions we still call Soul Talks. A holistic and contextual approach for these discussions allows for the examination of topics that could be deemed as spiritual, social-emotional, or even philosophical in nature and because of our very wide-range of topics, the invite and promotes full inclusion.
In addition to the Soul Talks, SP provides engaging activities, guided audio meditations for beginners, books, movies, music, games, and more, all related to the variety of themes we cover. Other topics include the Golden Rule, Sacred Spaces, Forgiveness, Fear & Anxiety, Anti-Bullying, Gratitude, Connectedness, and dozens more. By delving into areas that many youth educators often overlook, avoid or mishandle, we help children to have a better and more realistic understanding of life and human relations. We feel strongly that this thoughtful and foundational discovery work can provide the grounding and coping skills for kids to maintain a better balance so that they are more equipped to deal with life's trials and rewards in a healthy, connected way.
In addition, Spiritual Playdate has created models and tool kits that our Affiliates can utilize to host interfaith and diverse gatherings that are fun, interactive and impactful. The intention for this kind of outreach is always to provide some religious literacy and nurture the soul of local communities through inclusion.
Some of these grass roots events include Interfaith Block Parties, Golden Rule Summer Camps, Interfaith-Friendly Classrooms, Spiritual Grand-Parenting Circles, and more.
Watch for our upcoming collaborations with
URI Cooperation Circle United For Peace Against Conflict, James Offuh and our upcoming interfaith Children's Variety Circle ~ Ivory Coast

Interfaith Block Party ~ Unity on the North Shore Evanston, IL, USA

Interfaith Block Party ~ Unity North Atlanta Atlanta, GA, USA
Membership
You can register for 3 different levels of Spiritual Playdate memberships:
Basic ~ Never expires and always has excellent free content.

Premium ~ $2 per month, great for parents our teachers that want to use the

 program Soul Talks for small groups with full access to all topics.

Affiliate ~ $101 per year, best for organizations that would like to be considered our partner. Includes full access to our Tool Kits for Interfaith Events including consulting and other educational supports, listing on our site, cross promotion on our social media platforms, and more.
For any URI Cooperation Circles that would like the Affiliate Program but do not have the resources, please contact us. We will donate your membership to you. 
We so look forward to connecting to see how our visions can align and change the world!
The Team at SpiritualPlaydate.com
Contact Us: [email protected]
Cooperation Circles Involved