"I had the immense privilege of supporting an interfaith leader from France as she testified before the U.S. Congress on combating hate."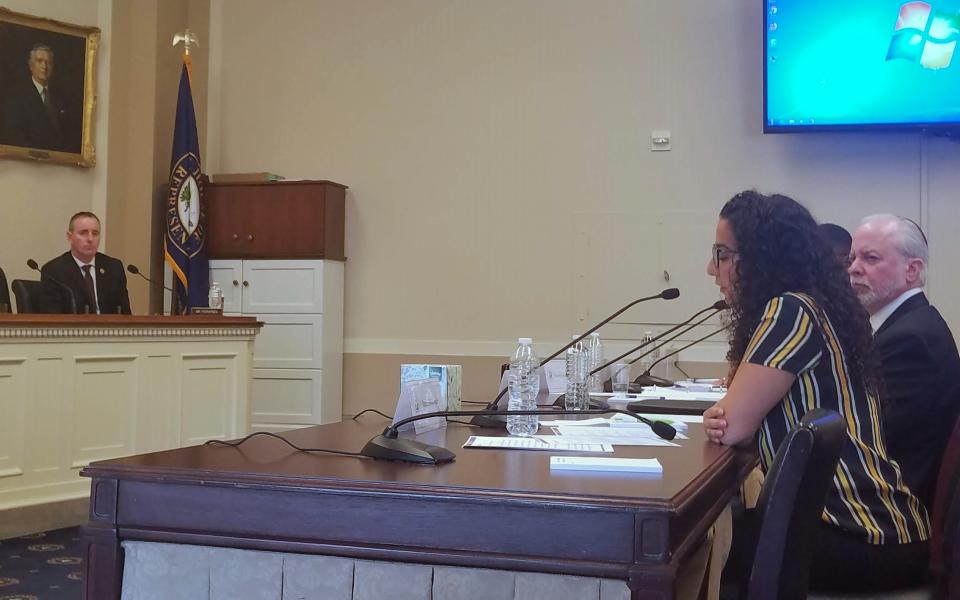 Radia Bakkouch is the president of Coexister, the French youth-led interfaith movement. Coexister does incredible work all over France, and in other parts of Europe as well, to engage people under the age of 35 in friendships with people who have different 'convictions' (or belief systems) than they do. Throughout its history, Coexister, a proud URI Cooperation Circle, has offered 10,000 young people the opportunity to experience interfaith diversity and has helped 120,000 students tackle stereotypes based on belief.
It was the Helsinki Commission who invited Radia to testify on the role of religious actors in responding to hate. The Commission, also known as the Commission on Security and Cooperation in Europe, is an independent commission of the U.S. Federal Government, lead by members of the House and Senate.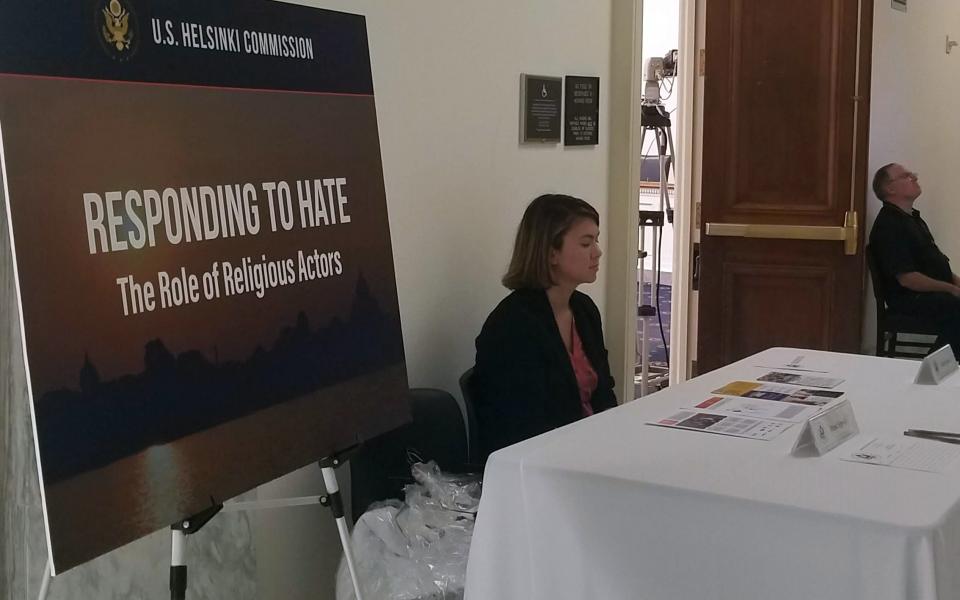 In her testimony, Radia told them, "If faith is at the heart of tensions, it can also be at the heart of the solution." She then went on to outline six recommendations for addressing religiously-motivated hate. 
She called on the commission to defend pluralistic societies, support "faith for good", practice interfaith cooperation, come out of communitarian struggles, include young people -- not just religious leaders -- in countering hate, and to fight "for" rather than "against."
"Fighting 'against' hate is important, but fighting 'for' peace is vital," she said, "Our purpose should not only be to diminish hate. We need to envision what our ideal society looks like. Nonviolence is a prerequisite but tolerance is not enough. We defend a society where active coexistence is the method for relationships."
Behind the Scenes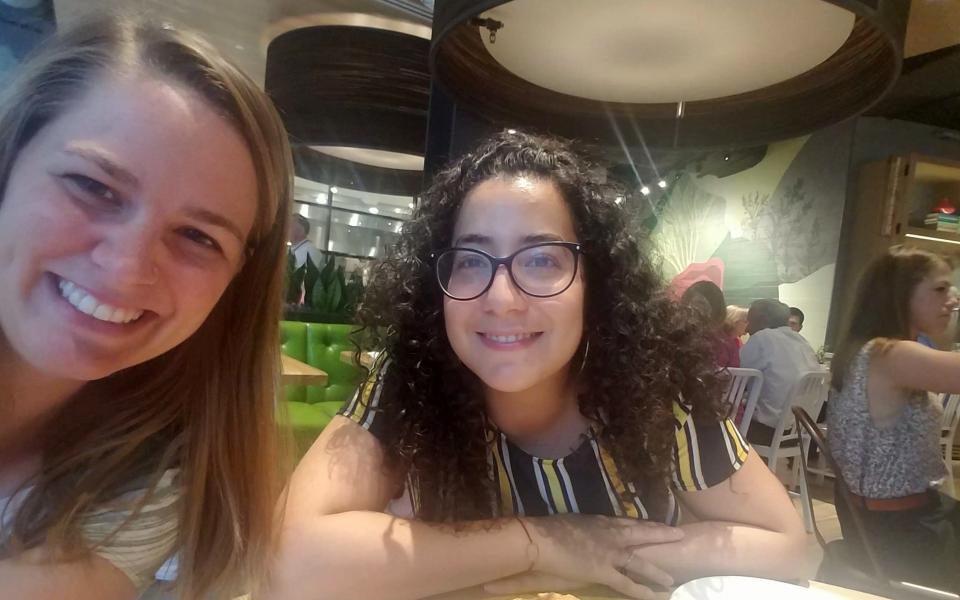 Getting to the point of sitting in a committee room to testify was not a short journey for Radia. She had a matter of days to write her prepared remarks as the invitation came during a very busy season, both personally and professionally. In the midst of this busyness, she took the time to fly from Paris to Washington, DC and, since the Commission does not pay travel expenses for witnesses, she spent two nights on the futon in my apartment.
Radia was a wonderful guest and we spent hours talking about interfaith cooperation, strategies, funding and pedagogy and, of course, the religious-cultural differences between France and the US. These conversation spilled into looking over her testimony to help ensure that the concepts she wanted to convey would make sense to her US audience.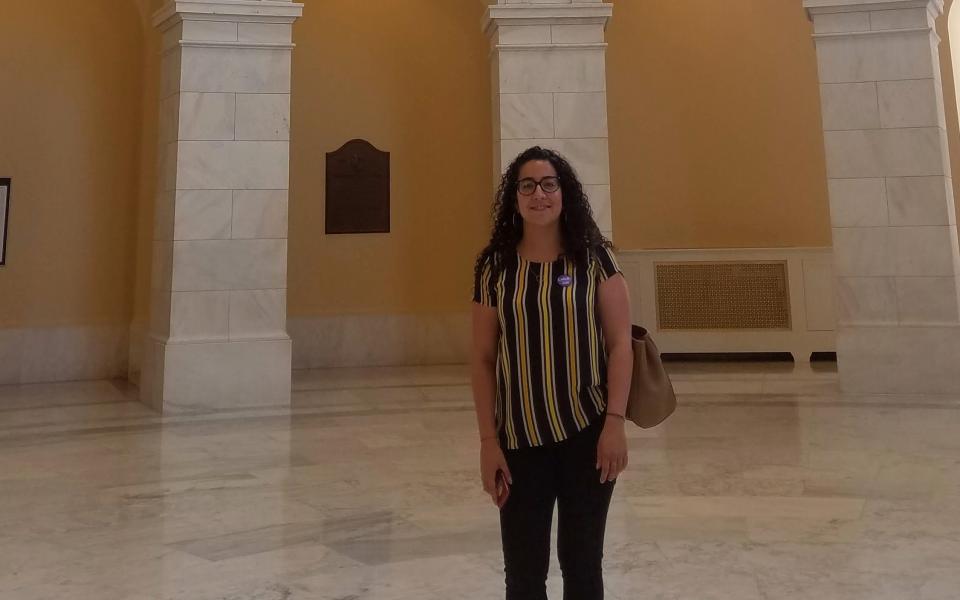 The morning of the hearing, Radia and I braved one of the hottest weeks of summer to ride the metro down to the Capitol, where we located the appropriate House Office Building, passed through security and, finally, entered the hearing room.
 We were among the first people to arrive and were greeted warmly by the Commission staff, who offered us water, caffeine and directions to the restrooms. The Commission staff are really the ones that make the 'machine' work and I'm so grateful for all they did to ensure that they day went off without a hitch!
One-by-one, the other people testifying arrived. First was Rabbi Hazzan Myers, who is the rabbi and cantor at the Tree of Life Synagogue in Pittsburgh, Pennsylvania. Last October, he survived a massacre in his synagogue that took the lives of 11 others, and has been using his platform to advocate increased interfaith understanding ever since. Then Usra Ghazi, from American Indivisible and Rev. Aaron Jenkins from the Expectations Project. 
As the witnesses prepared to take their seats, the elevated podium with half a dozen seats reserved for senators and congresspeople, was sparsely occupied. Shortly before the hearing was scheduled to begin, Congresswoman Gwenn Moore arrived, greeted the witnesses and then gaveled in the session. She apologized for her lack of colleagues noting that it was a busy day on the Hill but that they took this issue very seriously. 
The audience seats were much more populated, with 30-40 people attending. But, what is so different about testifying, versus many other kinds of public speaking, is that witnesses have their backs to the audience and completely face the senators and congresspeople, even if most of those seats are empty. This means that a lot of the 'reading the audience' that we often do on as public speakers is mostly impossible. I'm sure this is normal for people who speak before Congress frequently but it is definitely something you have to get used to!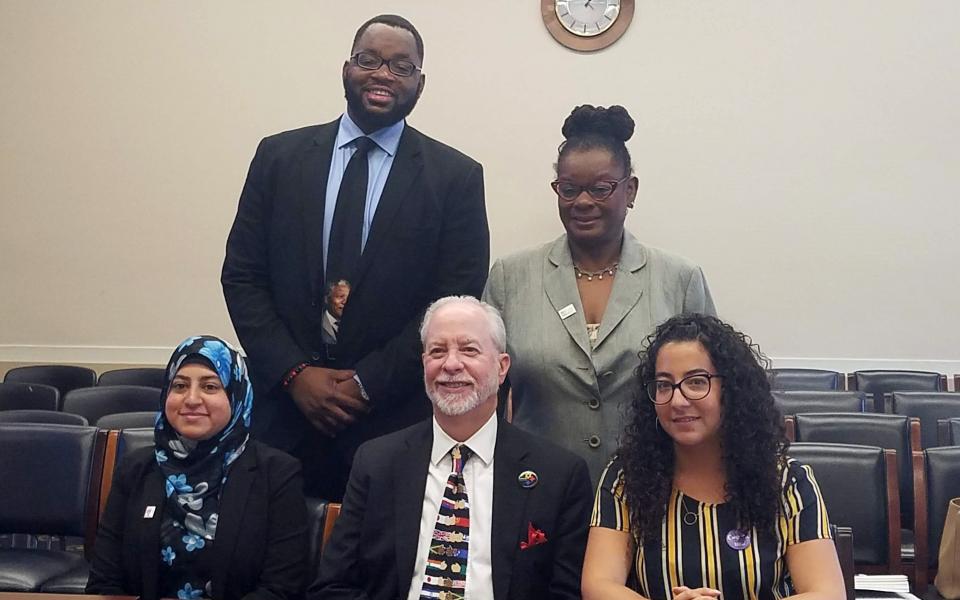 When Senators were able to be present, they offered their support and insights. One of the things that I found so encouraging to hear, over and over again -- from senators and witnesses -- was that we must work together to counter hate. 
"As leaders we have a responsibility to develop an action plan to deal with [the seeds of hate] we see in our community...and the world," said Senator Ben Cardin from Maryland. "We need to build coalitions...We can't do this as Jews or Muslims or Christians, we really need to do it together if we're going to be effective in countering the rise of hate."
Yes! This is exactly what URI members are doing every day!
And events like this are a key part of bolstering the work we do, not only because it gives us a chance to speak about interfaith cooperation on a national stage but because it also provides the space for us to meet new partners.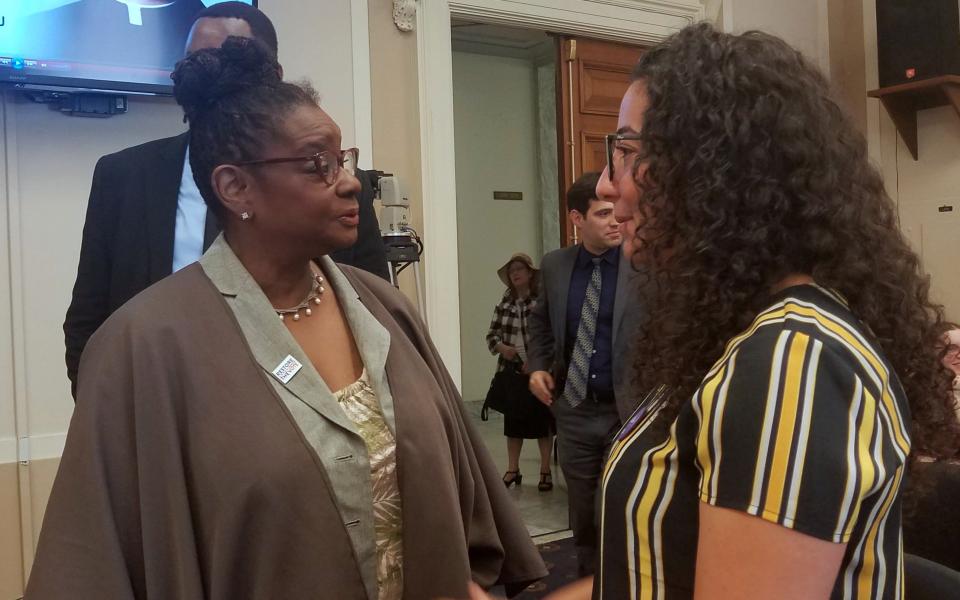 For example, after the hearing was over, I met Alana Rudkin. She is a lifelong member of the Tree of Life Synagogue and, following the massacre, she got much more involved. Now, she is leading interfaith efforts for an International Day of Peace celebration in Pittsburgh. This is her first time organizing such an event and I overheard her asking someone else what ideas they might have.
My ears perked up. These kinds of questions are exactly the ones that our URI community is ripe to answer!
Alana, Radia and I ate lunch together, along with Rabbi Myers, his son and several members of the Helsinki Commission staff, who were splendid hosts. Together, we chatted about the various ways that groups across URI have celebrated International Day of Peace. Later that week, I sent Alana a copy of our 'Program Bank' so she could read more about each of these ideas and get in contact with the people who organized them. 
And so, in the basement of a House Office Building, our hands greasy from pizza and our nerves calming after a morning of adrenaline, we were doing just what Radia had called us to do in her testimony:
We were envisioning a world where active coexistence is the method for relationships. We were fighting 'for' peace.
Cooperation Circles Involved