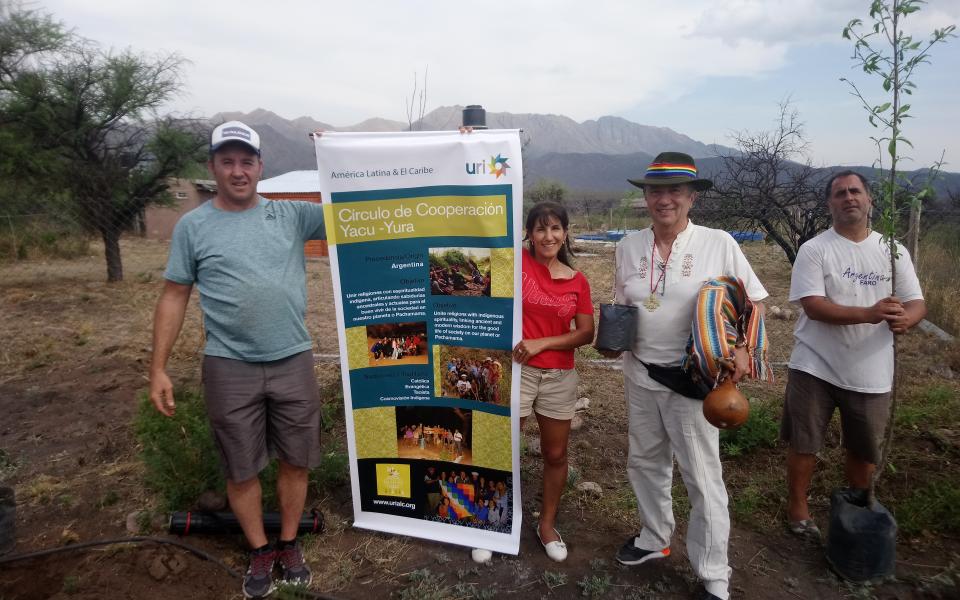 On October 12, a great meeting was held in El Peregrino Charbonier, a province of Córdoba, Argentina. It was organized by the Argentina Faro group, where more than 100 brothers and sisters from different cultures and religions, representatives of Native Peoples from our Indigenous Community, from the Cooperation Circle (URI member group) Yacu Yura participated.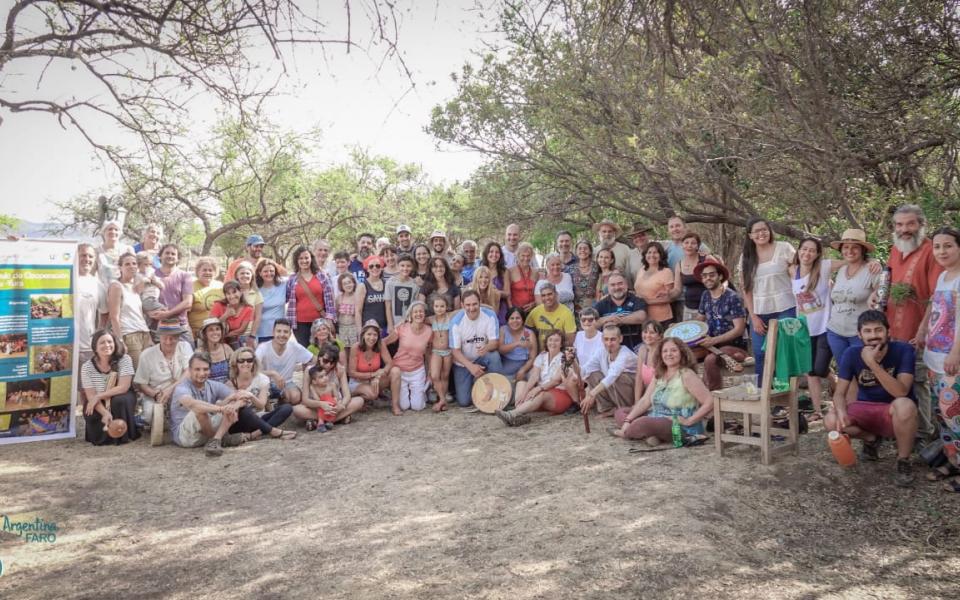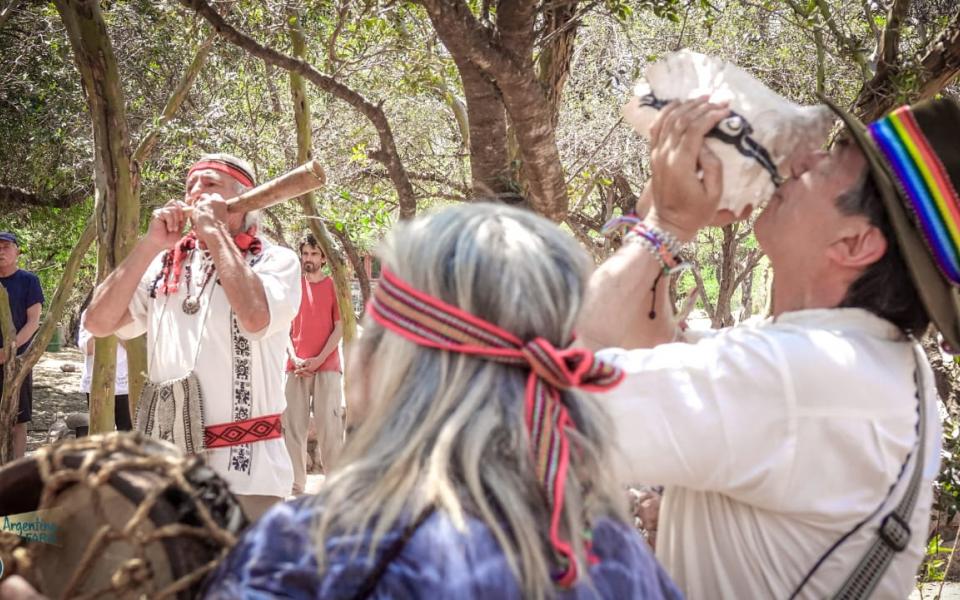 We carried out various activities. One of the main activities, proposed by Argentina Faro, was a hug of reconciliation to represent forgiveness and universal love between the descendants of the Indigenous people and the descendants of the people who came to the land. We took into account that the date was October 12, Indigenous Peoples' Day.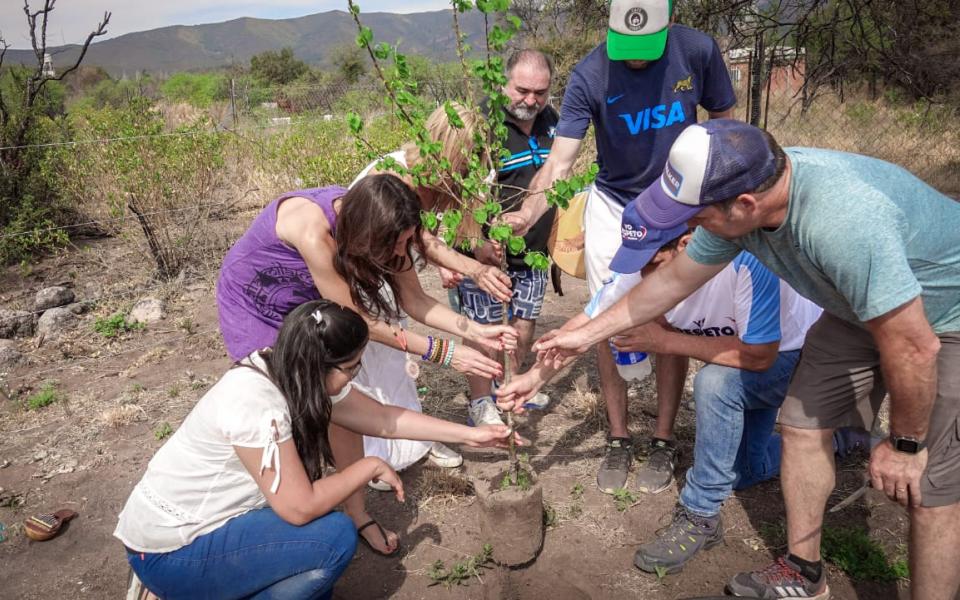 During this event, we planted our sacred and beloved Algarrobos (carob) trees, as well as fruit trees, in a place that had been devastated by fire, thanks to the contribution of URI Latin America and the Caribbean and Argentina Faro. It was a very emotional meeting where we also asked for the Union and for our beloved Earth, melted in a symbolic embrace.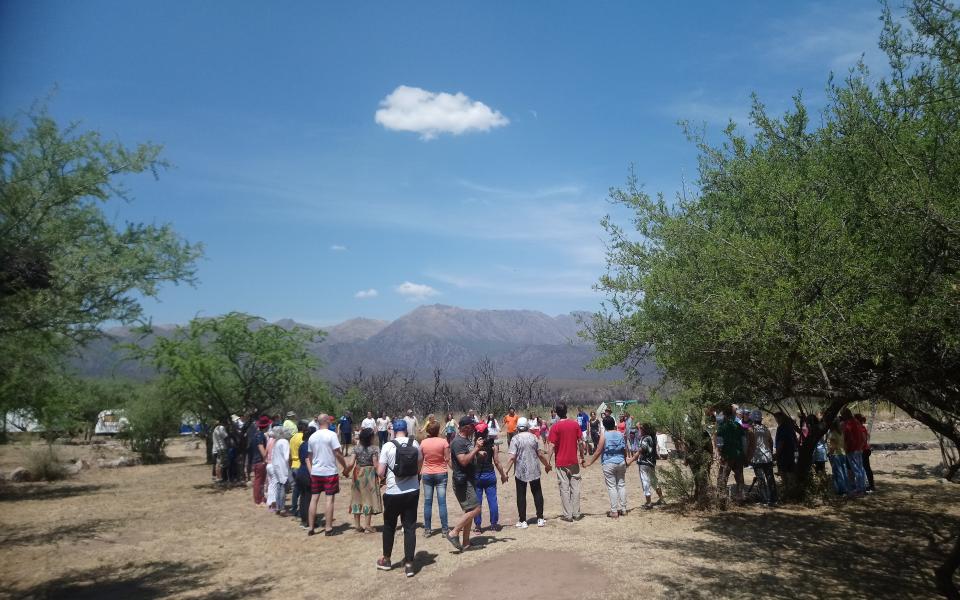 From our Indigenous background, we share the following ancestral prayer:
"THAT WE ALL WALK TOGETHER,

THAT NOBODY STAYS BEHIND,

THAT WE ALL HAVE EVERYTHING,

THAT NOBODY IS MISSING ANYTHING."