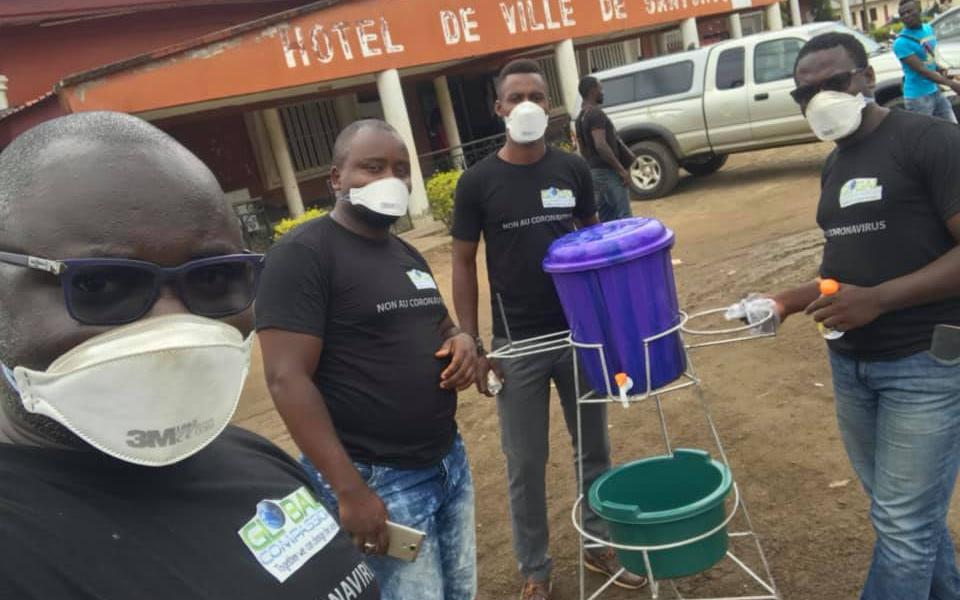 Global Compassion, a URI member group in Santchou, Cameroon, is acting to protect their community against the COVID-19 virus. In addition to putting out hand-washing and virus safety guides, they send this message:
Let's wash our hands frequently to prevent the COVID-19 in Santchou.
Bafoussam, just some miles away from Santchou, has three confirmed cases of COVID-19 as reported by the Ministry of Public Health. People keep traveling within the country, so we never know if someone can be contaminated. They could come from Bafoussam, Douala, Yaounde, or Buea and travel to Santchou, without signs of the sickness, to contaminate people here.
We found it important to install public handwashing points, as the Cameroon government has not yet implemented a total lockdown and people keep having to be in crowded places like markets and in the streets.
We presented our hand kit solution to the Mayor of Santchou and have started to test it for public use. It works well!
Help us to have more hand washing kits to prevent the COVID-19 by Donating through our Gofundme fundraiser link.
We have more kits to install in the city and serve hundreds people daily to wash their hands… Stay tuned.