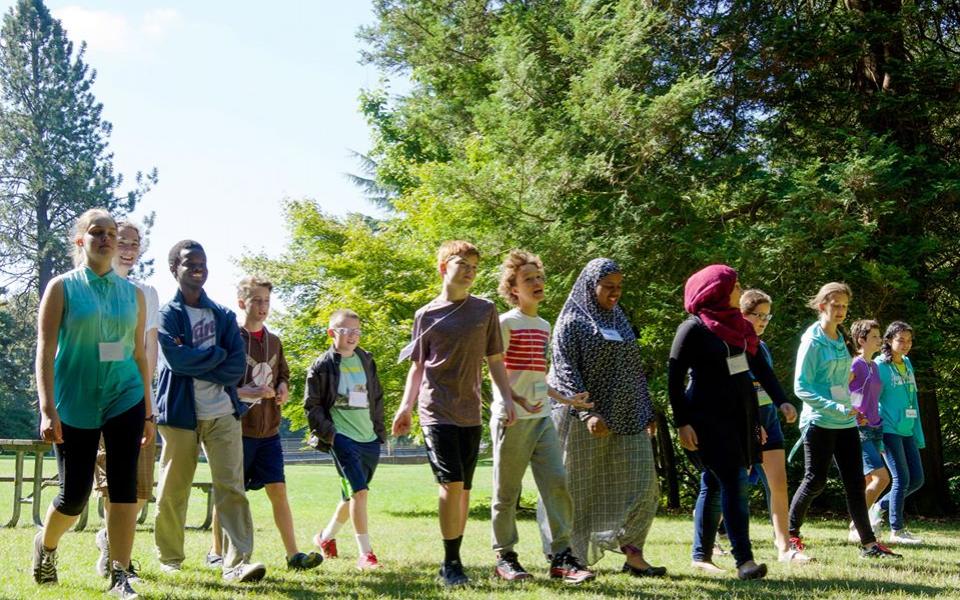 Kids4Peace International, a URI Multiregion member group, is continuing their interfaith peacebuilding work despite the coronavirus by maintaining their meetings virtually and moving ahead planning virtual interfaith Seder and Iftar experiences. Below, they give an update about the work of their branch Kids4Peace Seattle (which is another URI member group) in the USA.
"In this moment of physical distancing, peace and allyship are taking on different forms. Although Kids4Peace is no longer meeting in person, connection and community have never been more important. Kids4Peace Seattle 'deserves a little more light' as their interfaith youth leaders refuse to have their light dampened in the midst of this challenging time."
"Kids4Peace Seattle's work spearheads hundreds of individual peace actions for youth to be allies within the Seattle community. From legislative advocacy and lobbying on issues relating to gun violence and police brutality, to protecting immigrant and refugee rights, to fighting hate crimes, and sharing interfaith experiences."
"Determined to remain a light in the darkness, our youth leaders continue to move ahead planning virtual interfaith Seder and Iftar experiences, working to ensure that everyone is counted in the 2020 census and planning their effort to encourage all who are old enough to vote and be heard in the upcoming elections."