Religion as a force for good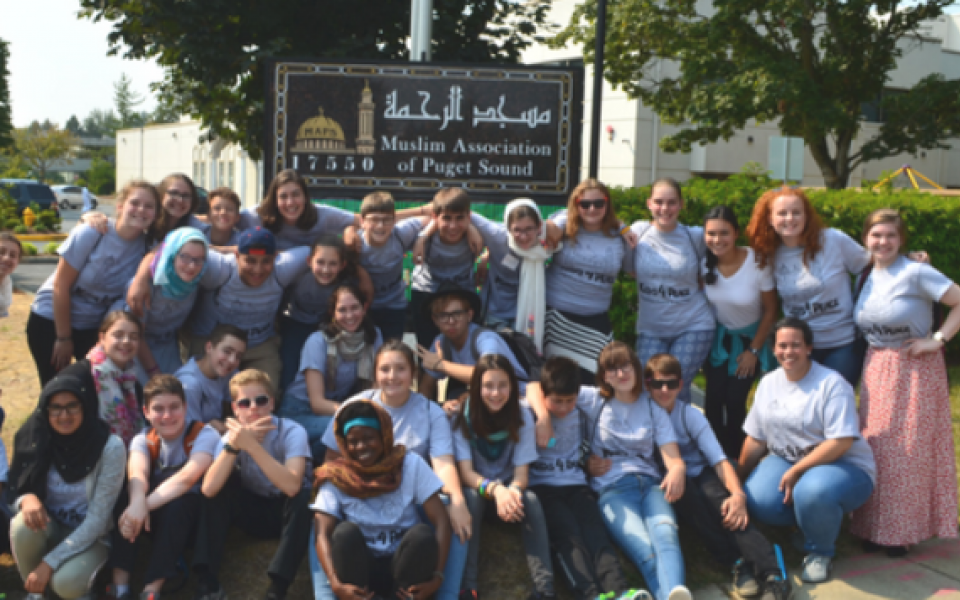 Kids4Peace Seattle builds interfaith communities that embody a culture of peace and empower a movement for change.
Traditions
Christianity
,
Islam
,
Judaism
Location
Seattle, WA, United States of America
Kids4Peace International was about bringing Israel and Palestinian youth together in an interfaith framework. US chapters began forming after people met Kids4Peace in Jerusalem and decided they wanted to bring it back to their community. Seattle has the lowest rate of religiously affiliated people in the US. A lot of kids are hostile to religion in general because they see it as something that leads to systemic oppression and division. Kids4Peace Seattle wants to show them that religion can be a force for good. Kids4Peace runs three programs in Seattle. 1) A year-round program for middle-school and high-school youth. The program meets monthly throughout the school year and also has more intensive summer experiences. 2) A congregational partnership program, in which local religious congregations teach Kids4Peace curriculum in their religious schools. 3) Outreach programming, which includes public workshops and specialized workshops for schools, congregations, and community groups.
All programs focus on four key areas: 1) Interfaith education 2) Dialogue & Leadership skills 3) Social change 4) Community
building. In Seattle, Kids4Peace is the only youth interfaith. Members see an opportunity and niche for them to support youth interfaith peacebuilding in United States.