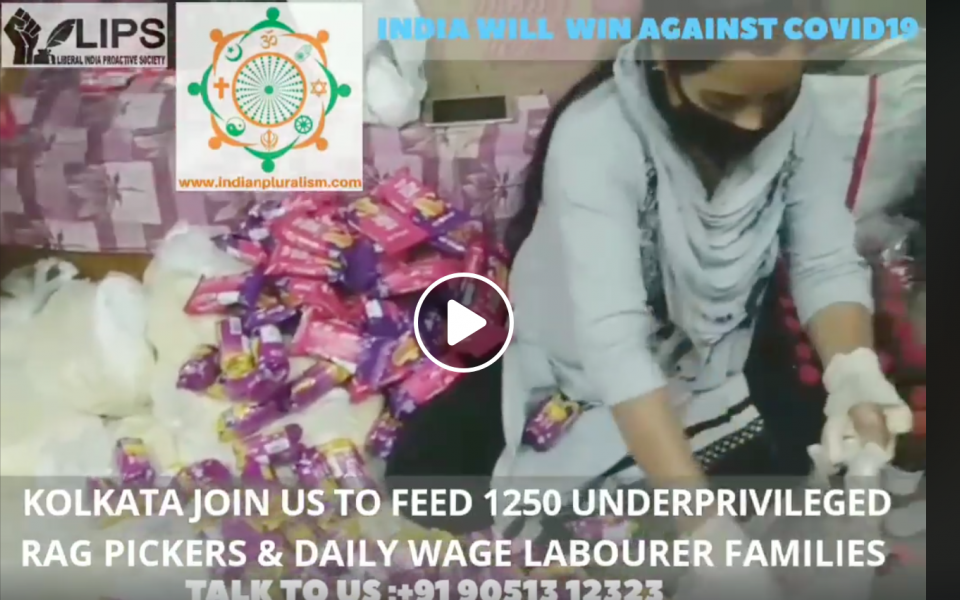 Indian Pluralism Foundation, a URI member group in East India, is helping and asking for help to provide food to the underprivileged during the pandemic. See their video.
---
Dear Respected Friends:
We thank you for your support and generosity. The kindness that you all have exhibited during these testing times is remarkable.

Please continue to support these destitute families and together let us help each other to fight food insecurity.

We have identified around 1250 families and are collectively working towards providing dry food supplies to rag pickers, rickshaw pullers, and porters.
Details:

FAMILIES: 1250

FOOD SUPPLY PACKAGE: Rs 482 Per Family Per Week.

5 kg Rice
2 kg Dal
2 kg Potato
1 ltr Oil
5 pkt Biscuits.
5 bars Disinfectant Soaps.
We need your generous support and benevolence, dear friends.
Bank: ICICI (AJC BOSE)
Account name: Indian Pluralism Foundation
Account number: 129305000842
RTGS / NEFT: ICIC0001293
All contributions received by every donor are being utilised to support these destitute people. Kindly please step forward and support the Indian Pluralism Foundation.

Respectful Regards,

Owaiz Aslam
Founder, Indian Pluralism Foundation