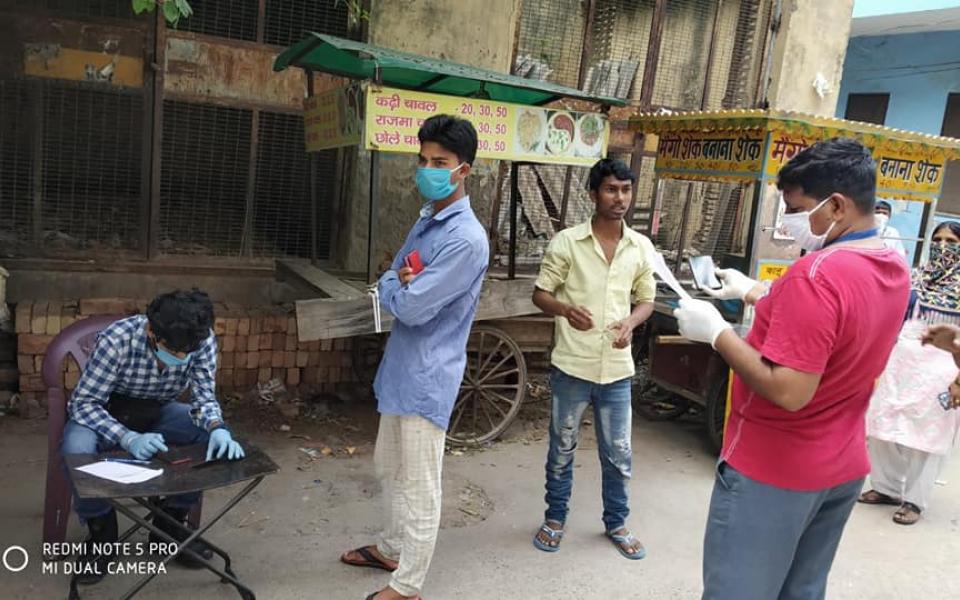 Choti si Khushi, a URI member group in Delhi, India, together with the South West District Authority, took the responsibility to make e-coupons for people to receive rations from the government. The two-day joint mission of Choti Si Khushi with South West District Legal Authority made 245 coupons on the first day (yesterday) for those families who were not with ration cards, so they could avail themselves of the free ration facilities of the Delhi Government in the present time of the coronavirus lockdown.
The coupon-making work started yesterday at 10am and carried on until 4pm. Mr. Kartik from South West District Legal Service Authority (SWDLSA) was there. Choti Si Khushi volunteers like Sushant l, Rajesh, Irshad, Babloo Bhaiya, Monu Bhaiya, Shrikant Bhaiya, Jai Bhaiya, Pankaj, Rajender, Guddu, Azad, Amiru, Rinku, and others helped in the work.
Our leader of the volunteers, Karan and Anita Ji, used their own phones to complete the work faster. We are happy and thankful to SWDLSA because now those families will be able to get rations from the government.