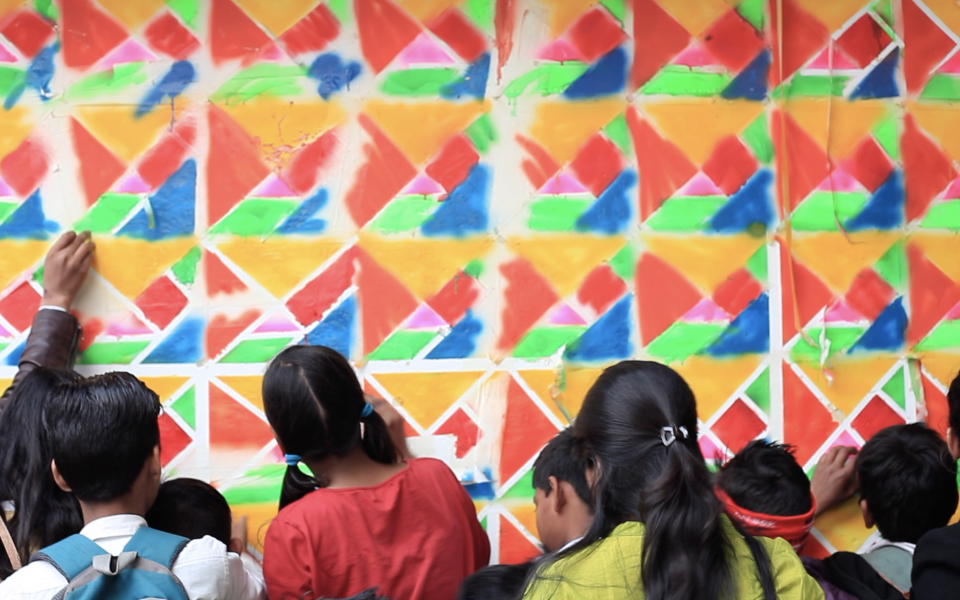 Written by Atharva Mehendale, Community Project Manager, URI-North India & Afghanistan
Art instruction as a part of the formal education system helps children with the development of motor skills, language skills, social skills, decision-making, risk-taking, and inventiveness. Visual arts teach learners about colour, layout, perspective, and balance: all techniques that are necessary in the all-round development of a child. However, most not-for profit organisations working in the domain of education, parents, and children themselves have limited aspirations from education when it comes to low income & socially underprivileged sections of the society. The aspirations are limited to job security and academic success; there by excluding any and every avenue of having creative arts to be a part of the process. 
Ms. Jigyasa Labroo, Co-founder & CEO, Slam Out Loud recalls having empowering experiences thorugh art as a student. Making these experiences accessible for kids belonging to underprivileged sections of the society was the very thought that went behind the inception of Slam Out Loud. What pushed Jigyasa further was the appalling ratio of art teachers to students in Delhi – 1:1400 – which translates into less than 20 hours of art-based education. Art is a very powerful tool to build social emotional skills; and children usually do not have access to this. Ms. Jigyasa believes in the necessity for us to rethink our priorities around education. She started by introducing art and music to her own classroom while she worked as a teacher with 'Teach for India'. This initiative brought a positive change in her classes. She noticed a huge transformation among students – from increased participation to enthusiastic engagement in class activities. This is where the foundation stone of Slam Out Loud was laid – out of a need to spread this to other students.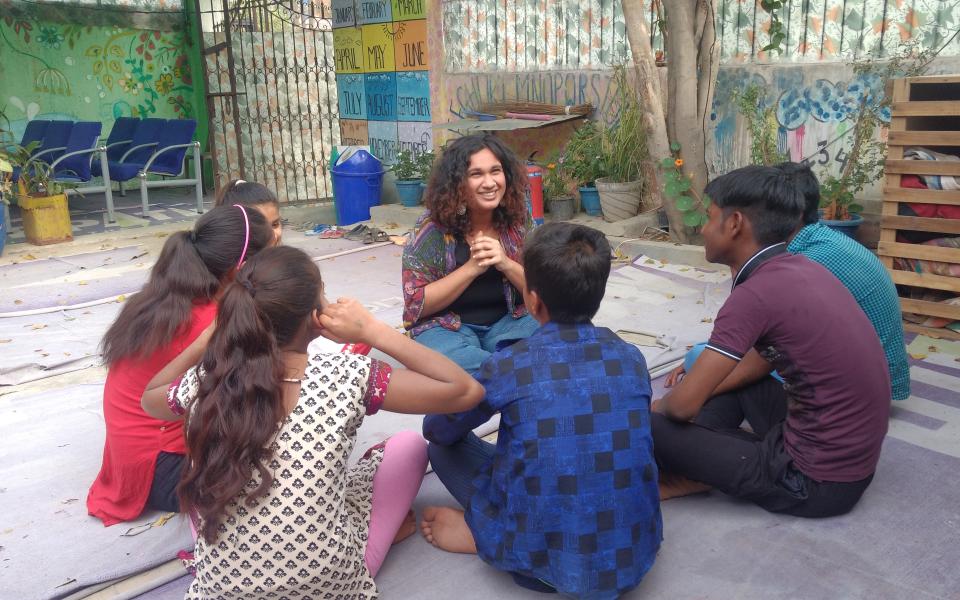 Amongst the earliest and longest running programs of the organization is the 'Jijivisha Fellowship'.  It came out of the idea to engage artists to be a part of the education process. Under the fellowship, Slam Out Loud engages artists (fellows) who work with the same group of children for a period of 5 years; since a change at the mindset level usually takes time. Every year, a new artist (storytellers, theatre artists, visual artists, spoken word poets) joins the program and works with children. The fellows go through a rigorous process of selection, feedback and inductions before they're able to engage with the kids. Another program that the organization runs is 'Voice for all'. Under this program, students, teachers and communities are trained to get access to arts and other opportunities through assets that are created during the learnings of fellowships. These assets include recorded lectures, lesson plans, and videos. This initiative makes the fellowship impact more accessible to a wider audience. Slam Out Loud's partnership with Pratham has helped it in reaching out to around 50,000 children in 950 villages across Uttar Pradesh, Maharashtra and Rajasthan through their 'Voice for all' program. Pratham is an innovative learning organization created to improve the quality of education. It has a network of schools across India. 
Slam out Loud is a member group of United Religions Initiative – North India & Afghanistan. URI has been instrumental in encouraging Slam Out Loud to lead conversations around religion in schools, rather than shoving these discussions in the closet. URI has played a crucial role in helping the organisation think through and not shy away from having an active conversation around religion. Social inclusion remains central to all of Slam Out Loud's activities. Ms. Jigyasa believes that education is where the discussion around social justice and inclusive development begins; and that art plays an important role in facilitating this discussion.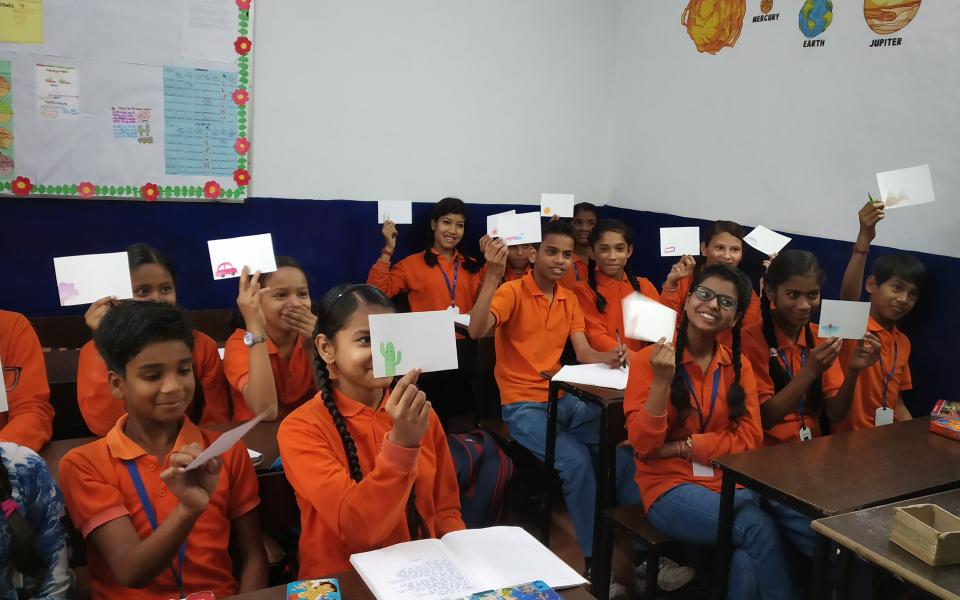 In order to keep making art accessible to children in the face of the Covid-19 pandemic, Slam Out Loud has created an online series of high-quality arts-based experiences in Hindi and English aimed towards learning through poetry, theatre, visual arts, and storytelling. Children, parents and teachers receive these byte-sized activities through a daily WhatsApp alert which engages them in hands-on activities, helps them share their art and interact with accomplished artists. Through safe spaces for creative outlets and sharing, their children have been attempting art activities within their homes every day, as well as disseminating inspiration within their own communities. From drawing Corona superheroes to writing poems about how they're coping, kids are the primary source of hope during these unprecedented times for the organisation. 
One pressing concern that Slam Out Loud has been battling with is the rampant de-prioritization of social-emotional and art-based learning for students in the policy circles and NGO spaces in the country.  Promoting an approach to education that goes beyond merely academic excellence, to also include social emotional learning is crucial at this stage. It is necessary to bring about a mindset shift to do so. The organization thus aims at reaching out to children in the direst areas through partnerships and at-home solutions in the coming years. 
About the author: Atharva works as Community Project Manager with the North India and Afghanistan Zone of United Religions Initiative. He also works as a Teaching and Research Fellow with the O.P. Jindal Global University, Delhi NCR. He holds a Master of Arts (M.A.) in International Affairs. His research work focuses on migration and mobility, urban studies, labour, identity, and development. He can be reached at [email protected].