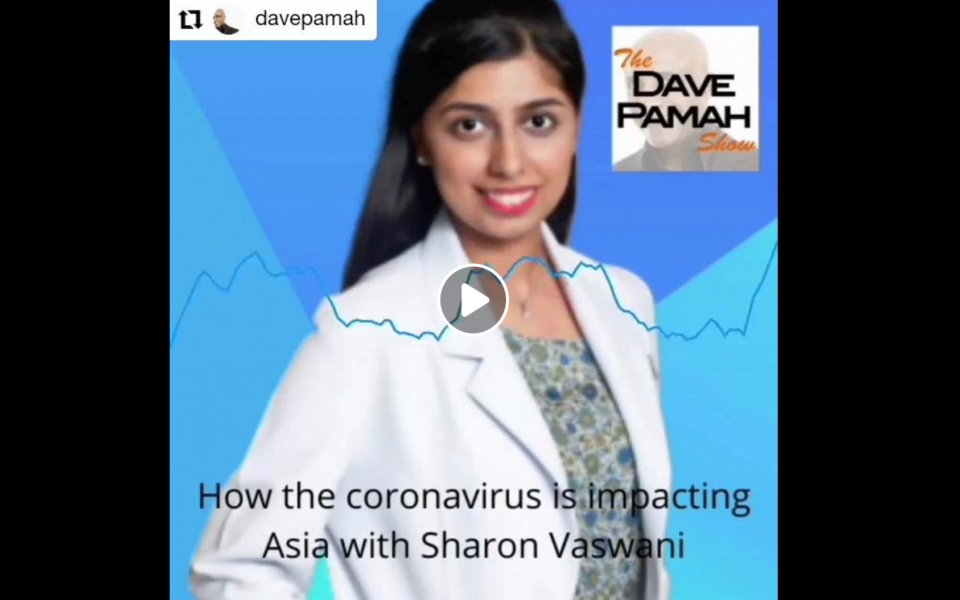 Sharon Vaswani, a member of Global Youth Cooperation Circle (URI's global network of interfaith young leaders), was interviewed in the Dave Pamah Show about how COVID-19 is impacting Asia.
Listen to the episode here.
Sharon is an active interfaith youth leader, and has been part of the United Religions Initiative since 2008. Her role as the Young Leaders Program Coordinator for the URI Southeast Asia & Pacific region has seen her giving leadership trainings globally, through the region, and locally through various parts of the Philippines.
Sharon is currently the VP for Healthcare & Advocacies of the Federation of Filipino Indian Chambers of Commerce Philippines, Inc. (FICCI). Sharon plays an active role in working on community efforts in order to be of assistance to her fellow countrymen in their time of need.As a licensed optometrist, she has put up her own business, PanOphthalmics Enterprise, which supplies ophthalmic instruments, machines, and Intra Ocular lenses to hospitals and eye care practitioners.
She is also a licensed financial advisor for Sunlife of Canada Philippines, where she enjoys spreading the message of financial freedom and is a proud member of the member of the Million Dollar Round Table, a global independent association of the world's leading life insurance and financial services professionals.
See the episode on Facebook.