Model by which youth and adults can learn about interfaith cooperation, education and ways to deepen our roots in our own traditions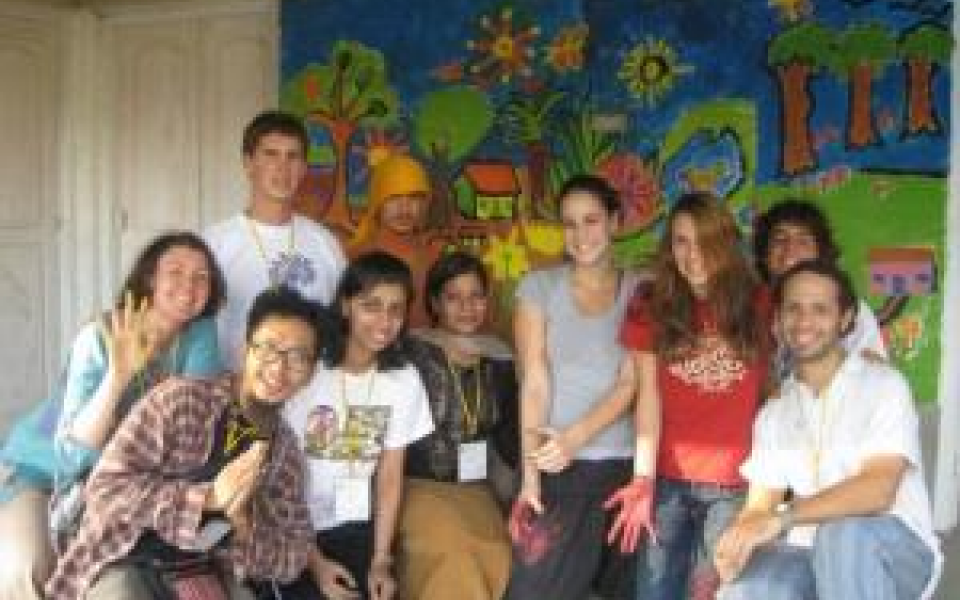 "Our purpose is to connect and empower youth initiatives across URI."
Traditions
Christianity
,
Judaism
,
Spirituality
Sub-Traditions
Anglican
,
Brahma Kumaris
,
Catholic
,
Christian Scientist
,
Lutheran
,
Psychic
Location
Metro Manila, Philippines
Young leaders, active in the United Religions Initiative (URI) are at the heart of interfaith-led social transformation across the world! One such change-making interfaith peace building organization is the URI Global Youth CC.
The CC envisions to be the immediate hub to connect and empower youth-led interfaith activities around the globe. We connect and assist in the growth of religious youth groups under the URI umbrella to give exposure to interfaith peacebuilding activities.
Our mission is to ensure the immediate information transfer such as a list of the regional, sub-regional, national and large URI CC meetings that are taking place. Contacting the coordinators of this and possibly integrating and facilitating a youth training where there is a predominance of youth engagement.
Our second mission is to recognize exemplary young peace builders who are active proponents of peace and awarding them with Youth Peace Awards that are funded by organizations external to the URI.
Our membership includes but is not limited to youth leaders and youth groups from the URI global network. It achieves its goals of developing a youth network, amplifying youth participation through its current wide membership range spanning the seven different continents. This CC and its global membership base was formed in November 2008, but was dormant until its revival in September 2015.
Monthly, youths get together in cyberspace for the global webinar which has covered topics on Religious Extremism, Youth Mainstreaming and most recently on Interfaith Safe Spaces. The webinar aims to compile voices of the youths from various religious backgrounds and demographic *that can potentially be implemented* as youth lead projects in solving issues discussed.
In future, the CC plans to organize a bi-annual international interfaith conference to further connect like-minded individual youths in running *locally* based community works for the betterment of the region. Youths with exemplary efforts will be recognized and awarded to further *inspire* passion and commitment towards peace building.