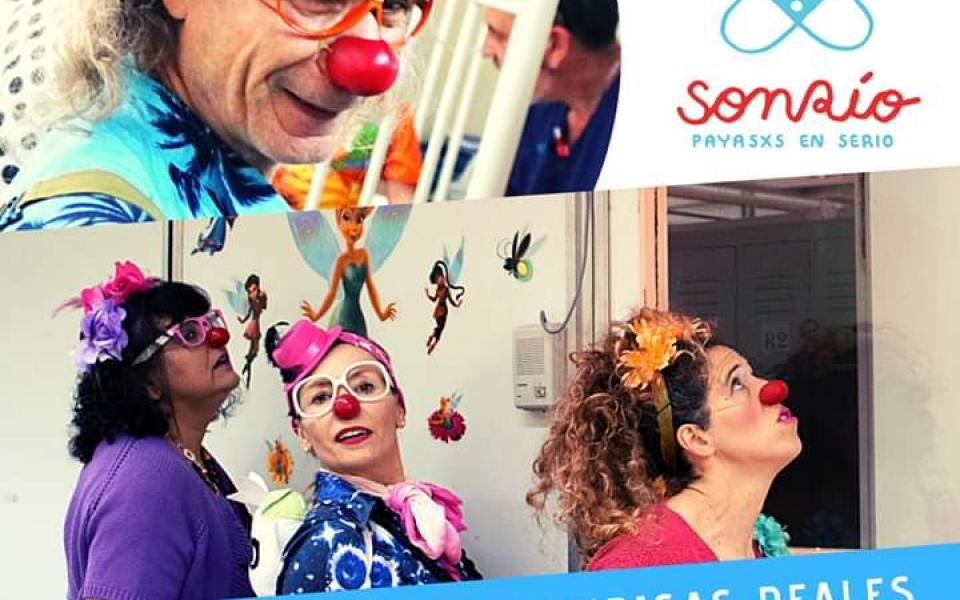 Susana Bello, member of the CC Sonrío and the group Payasos en Serio shared this wonderful information in times of quarantine due to the pandemic.
"With Sonrío Payasos En Serio" we wanted to tell you that we have news, we were making meetings with the entire team in a virtual way and training to be closer to those who need it most at this moment of so much uncertainty and social isolation.
We generate Virtual Visits to be able to keep up the hospitalized patients, children, adolescents and adults, relatives, hospital personnel and people in vulnerable situations who wish to receive our Virtual Clown visits on a voluntary basis.
How do you do to receive the virtual visit of the clowns?
The form / spreadsheet must be completed with your personal data and then we communicate with you and privately coordinate the visit via zoom or the simplest virtual tool at your disposal.
Complete the form:
https://docs.google.com/forms/d/1EUyXpOsDwDRntgcxyCGwWUSJGRFAFFpY-NMp6divfqg/viewform?ts=5eac6128&fbclid=IwAR16xxWr-1wiBCa64m0ECQbUIHkrusPGVU4S1ljTrF-xZvLAgn3u1Tw5QiU&edit_requested=true
We can make interventions to any country that needs it. Only it has to be with patients or health professionals who are needing or requiring it.
Scroll the yellow arrows to see the slide show.