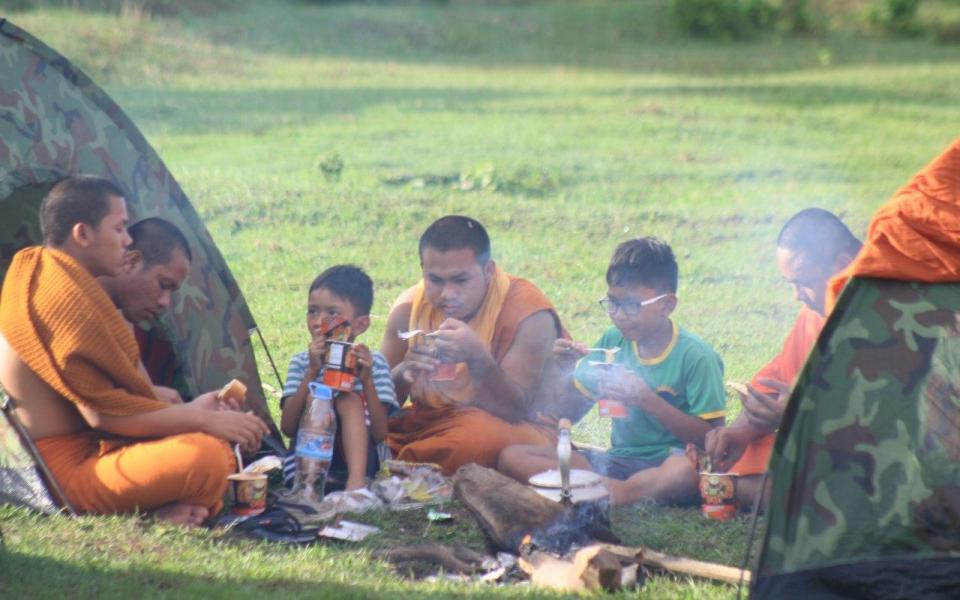 For World Environment Day (June 5), hosted by Youth for Peace and joined by a few other members of other URI groups in Cambodia, we traveled to the "end of Cambodia" and spent a night camping in tents. The mission was to support youth and the community about small steps to protect the environment. We had dinner with the community members and the local authorities who safeguard the protected area. The area is famous for bird species.  
At night, we invited the commune and village chief to tell us the story of the place. 
It was once a forest with a lake that never been dry, sitting in the middle of this untouched sanctuary. It was a place of tigers, elephants, snakes, crocodiles, and birth and spirit. Elderly people were scared entering the forest.  
Forty years later, the sanctuary has become a village and the forest is now an empty land for plantations and crops. The lake is nearly dried up. But there are still many big snakes living in the lake. 
In the morning, we visited many homes of the villagers, talking to them about their life here, asking them about their knowledge of the impact of climate change and environmental conservation.
Most importantly, we informed them about the coronavirus and asked them to maintain hygiene at all times. We gave each house a handwashing soap and alcohol spray. 
We also planted trees in one community.
What is left within us was a story that touches us deeply. The story of how humanity has invaded other species' home. A story that is a calling for environmental protection. The young URI members will carry this memory and experience with them for years. Their gratitude to URI for supporting this event is very well received.  
---
Click the yellow arrows to scroll through the slideshow below.