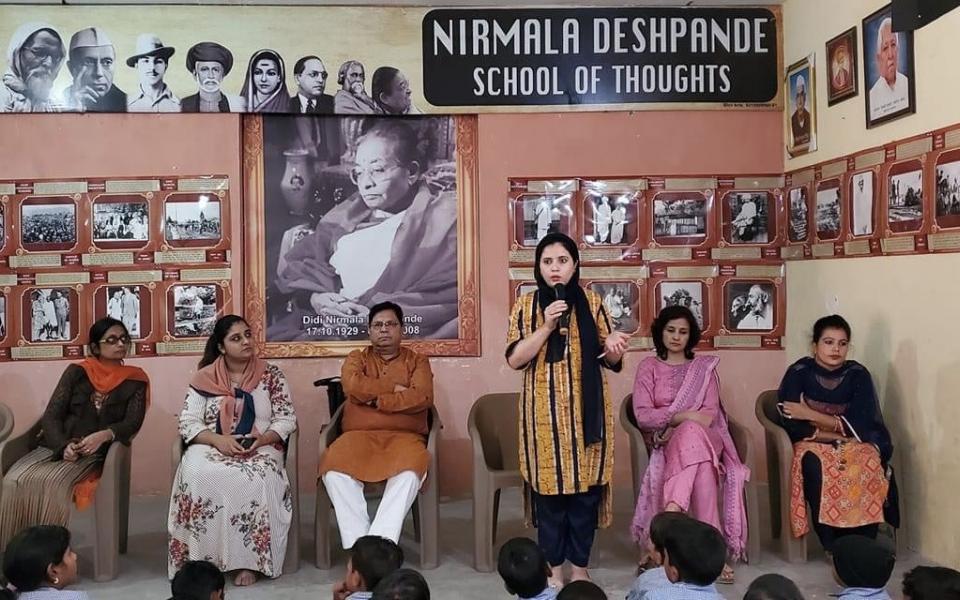 Written by Atharva Mehendale, Community Project Manager - URI, North India & Afghanistan
Nirmala Deshpande Sansthan, a civil society organisation was established in the industrial city of Panipat, Haryana in 2009 in honor of Nirmala Deshpande, noted Indian social activist. She devoted her adult life to promotion of communal harmony and service to women, tribal people, and the dispossessed in India. She was awarded Padma Shri & Padma Vibhushan by the Government of India. Additionally, she was awarded Sitara-e-Imtiaz posthumously by Pakistan and the Order of Peace by Russia. She joined Vinoba Bhave's Bhoodan movement in 1952 and undertook a 40,000-km long journey on foot - a padayatra - across India to carry Gandhi's message of Gram Swaraj. She recognized that it was difficult to practice Gandhian principles; yet, believed that - doing so was the only way towards a truly democratic society. She actively worked for harmony & peace between India and Pakistan.
To preserve her legacy of social service, a group of her followers established the Nirmala Deshpande Sansthan in 2009. A school for street children was established as the organisation's very first endeavour. It was named 'Hali Apna School' after Altaf Hussain Hali, an Urdu poet and writer who propagated education for women. Panipat - an industrial city has a large number of migrant labourers and industrial workers. The school, which started with merely 8 students on board was aimed at providing primary education to kids of these very industrial labourers; and to thereby tackle the growing problem of child labour. As of today, over 250 students learn in this very school. To stay true to Nirmala Deshpande's ideals, the school promotes values of religious harmony and peace – through their practice of interfaith prayer every morning. Every student, irrespective of his/her religion participates in reciting of verses across Jainism, Buddhism, Sikhism, Hinduism, Islam and Christianity. This fosters a sense of togetherness and unity in the school environment. The organisation has also established the 'Nirmala Deshpande Library' inside the school premises. The Nirmala Deshpande museum showcases the remnants and works of Mahatma Gandhiji and of Nirmala Deshpande ji herself.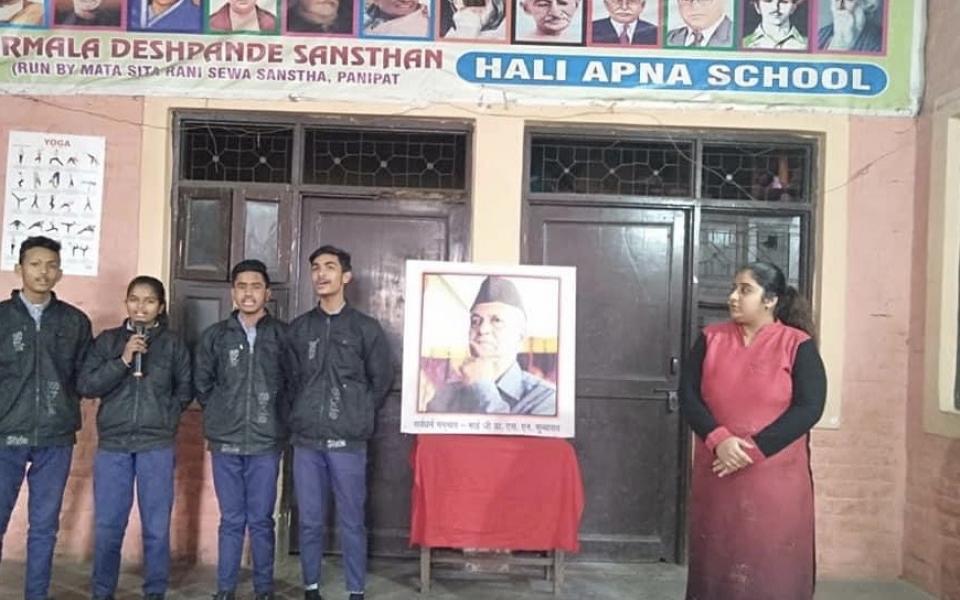 In addition to the school, the organisation also regularly conducts awareness camps and workshops for women and children. It organizes community counselling for female sex workers to tackle the high rate of unregularized and illegal female sex work in Panipat. In order to facilitate out-of-court settlement of family disputes, the organisation has established a family counselling center.
Nirmala Deshpande Sansthan joined URI – North India & Afghanistan as a member group in 2013 and has since then benefitted from URI's vast network across North India. URI organized a workshop on child abuse in Panipat that saw participation of around 50 adolescent children form Hali Apna School. In May 2020, URI joined hands with Nirmala Deshpande Sansthan in order to provide relief in the form of dry ration and other essentials to migrant workers in distress due to the CoVid-19 Pandemic. Ram Mohan Rai, Founder – Nirmala Deshpande Sansthan considers social inclusion to be of utmost important in the organization's sphere of work. The religious polarization in the country today has made taking steps in this direction particularly necessary. In this light, the organization organizes a yatra every year from Delhi to Atari Border in Amritsar in the month of August. The yatra, which is joined by a number of participants across India (including participants from URI) is aimed at promoting a sense of mutual peace and cooperation between the people of India & Pakistan irrespective of the festering political differences between the two Governments.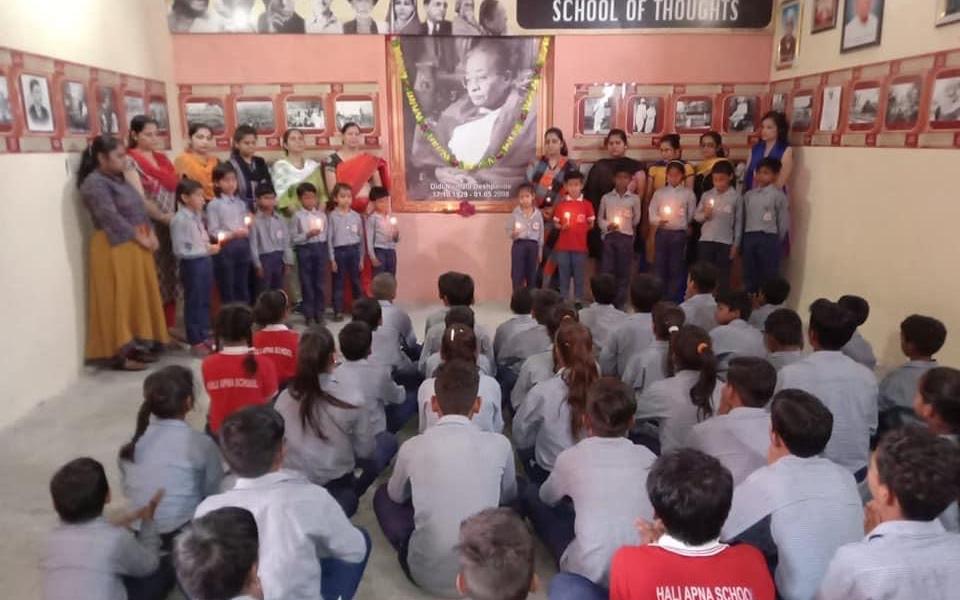 Cooperation Circles Involved