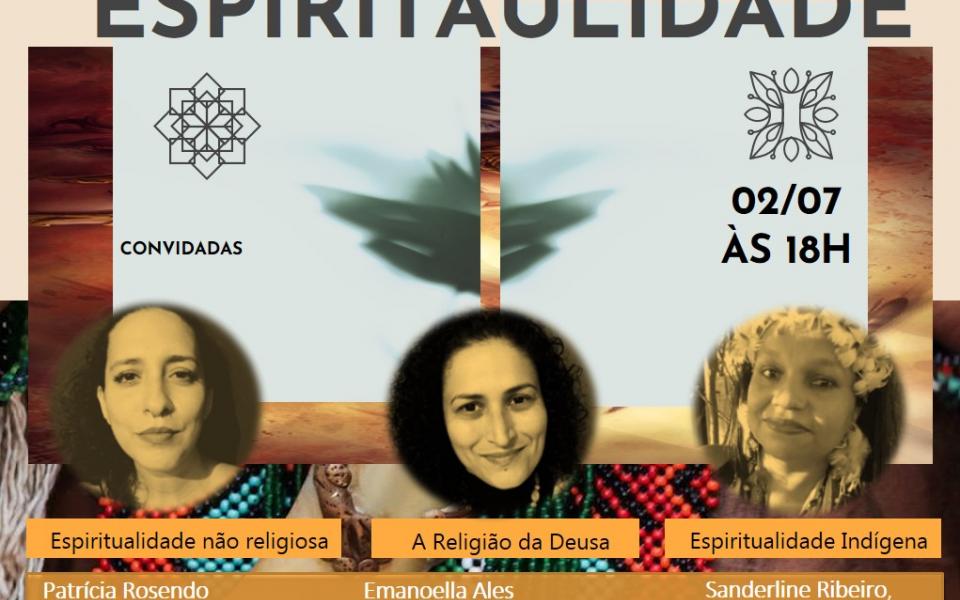 Myth, Rite and Spirituality
Organized by CC Borborema, on July 2nd by the profile on instagram @cienciadameditacao, it promoted two special lives involving the theme of rituals and myths surrounded by spiritual practices.
The special guests of these 2 lives were professors and students of the Graduate Program in Science of Religions at the Federal University of Paraíba Brazil.
Check out what was the schedule and the order of the interviewees with their respective themes, below:
Patrícia Rosendo @ patriciarosendo.tarologa, addressed the theme: Non-religious spirituality: she is a Communicologist at UFPB, she works with symbolic communication through taromancy. She is currently a Master's student in Science of Religions at UFPB with research on Tarot in the Social Imaginary
 Emanoella Alves - addressed the theme of the Goddess Religion: Communicologist by the State University of Paraíba. Witch, Feminist, Representative of the United Religions Initiative - Borborema Cooperation Circle. Member of the Vamos Vamos Juntas of support for Women (Campina Grande and cities in the region); Member of the NGO Mulheres no Cárcere. Volunteer at the New Consciousness NGO.
Sanderline Ribeiro, addressed the theme of Indigenous Spirituality. Educator, indigenous Potiguara, artisan, Pajé. Master's student in Religious Sciences at UFPB. research on the influence of female myths (spiritual beings) in the daily lives of the Potiguara
The lives happened on Instagram @cienciadameditacao
Cooperation Circles Involved