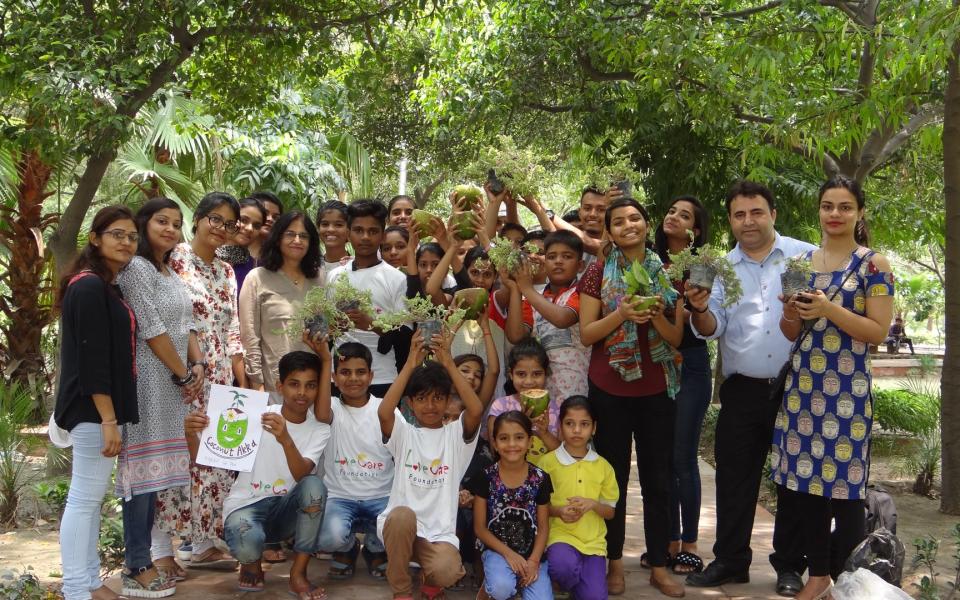 Written by Atharva Mehendale, Community Project Manager - URI North India & Afghanistan
The ecosystem for NGOs and social entrepreneurs is rapidly changing. New levels of philanthropy and corporate social responsibility, new approaches to giving, new technologies, and role definitions of civil society actors in multi-sector governance demand new skills, new institutional set-ups and new ways of communication. Love Care Foundation (LCF), a not-for-profit organization has been striving to build such an ecosystem with its multi-sector corporate partnerships. It has been working with the underprivileged in BPL areas and slums for uplifting & changing the face of the society. The organization provides direct and indirect care to more than 21000 children in India. Currently, LCF works in the spheres of education, health, vocational training, women empowerment and disaster management.
The organization was conceptualized by Mr. Sunjoo Dadroo with the aim of creating equal opportunities for children and women - for them to become independent and to escape the cycle of poverty. This was done through activities aimed at providing quality education for all-round development. What started as a modest centre in Delhi has now grown to include 25 non-formal centres and 15 vocational training centres. One of its prime initiatives is the 'bageecha' project, that creates opportunities for children and women belonging to different castes, religions and social statuses to come together, discuss their problems and come up with effective solutions. Love Care Foundation also runs a number of health campaigns and community awareness programs to promote organ donation. Furthermore, it has tied up with hospitals across the national capital, and organizes health check-ups, distributes medicines and conducts awareness programs on issues like sanitation – for the underprivileged. 'Suchita', a project that the organization runs under the Swach Bharat Abhiyaan is aimed at creating awareness about the importance of a clean and green environment.  Under its disaster management initiatives, the organization has carried out relief work and has constructed 60 hutments in flood affected regions across Chennai, Kerala, Kashmir and Nepal. More recently, to fight the situation arising out of the Covid-19 pandemic, Love Care Foundation established its own kitchens to feed migrant laborers. Over a period 5 months, the organization supported more than three lakh families.
Their vast network of volunteers from India and abroad, school students, colleges, individuals, and corporates make it possible for the organization to tackle a number of social issues under one umbrella. LCF has been a Cooperation Circle of URI – North India & Afghanistan Zone for more than five years and has actively collaborated with URI in organizing a number of activities and initiatives. Very recently, URI was able to get Love Care Foundation in touch donors who facilitated the supply and distribution of dry ration and other essentials towards the latter's Covid-19 initiatives. URI has also made possible for LCF to network with a number of organizations and individuals working in a similar space. Ms. Reema Malhotra, Director-Programs & Mr. Sunjoo recognize the importance of 'social inclusion' at the grassroots level to bring a long-lasting change in the society. This, according to them is the only way to navigate through the ideas of religion, peace, and brotherhood.
Love Care Foundation through its activities has been trying to stay true to these very ideals by effectively tackling monetary issues. Looking ahead, the organization plans to initiate a program to develop India's villages. To this effect, it has already adopted a village, located around 100 kms from Delhi NCR; and has started working on improving water and sanitation infrastructure there. Any long-lasting social change boils down to a change in the mindset of the society. Love Care Foundation aims at positively working to make this happen in the years to come.