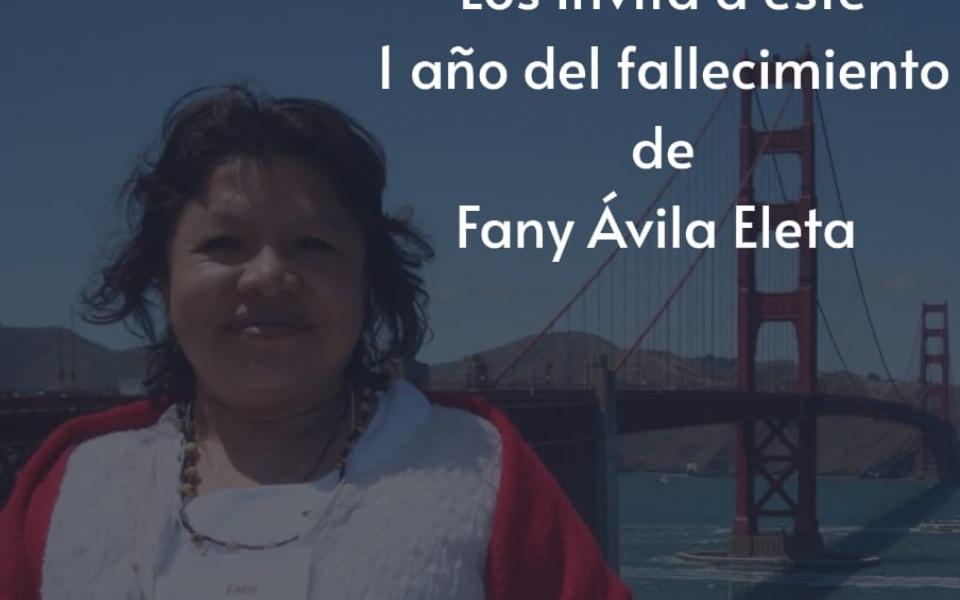 On September 1, 2019, Fany Ávila, former Global Trustee and first contact of CC Mukua of Panama, passed away. One year after her sensitive death, her daughter Fany González and her granddaughter Nini González, women who maintain the legacy of the interreligious work of CC Mukua invited the entire URI Latin America & Caribbean community to participate in a Tribute for Fany that they Together with his widower, Mr. Marcial Arias would perform live on Facebook.
The tribute was marked by the Guna tradition, as the Ávila Eleta-Arias family carried out activities typical of their culture throughout the day. Lucina Ávila, Fany's sister (+) prepared a large pot of pumpkin soup with smoked fish in her Koskuna community. With the preparation and distribution of the soup, the memory of Fany is honored, so her spirit is completely elevated, she does not have problems traveling to meet her ancestors and Baba and Nana Nega. The soup is an offering that is offered to family, friends and neighbors so the spirit of the deceased rises and the incense is so that the evil spirits are kept away.
On this occasion due to the health crisis, as a result of the pandemic, there was no meeting in the Ávila Arias home, but Fany, Nini and other relatives went out house to house distributing the soup throughout the community.
To end the day, at 6:00 pm the live broadcast was made on Facebook in which messages from family and friends were shared remembering Fany, as well as a minute of silence for the eternal rest of her soul.
Please scroll through the yellow arrows below to see the photo slideshow.