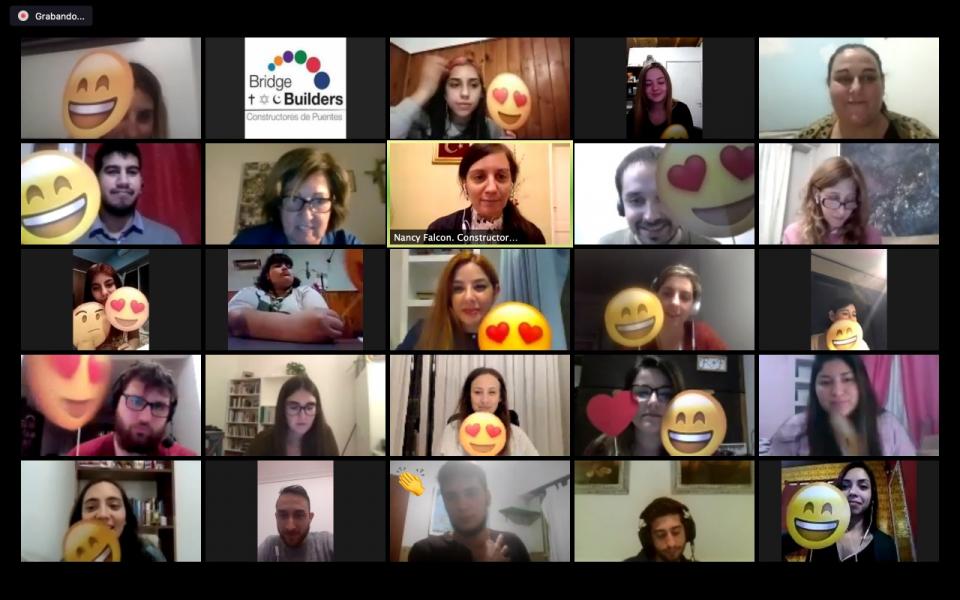 With the financing of the KAICIID Fellow Program, the members of the CC Builders of Bridges designed and are developing three training workshops, with tools to work in the Interreligious Dialogue for young people between 14 and 25 years old.
The virtual workshops began on Wednesday, September 16, with a duration of two hours and will be held on the third Wednesday of the next months: October and November. These spaces will deepen on Identity, Diversity and Dialogue.
In the first edition, 33 young people from the following traditions participated: Africanist, Agnostic, Buddhist (Sokka Gakkai and Zen), Christianity (Baptist, Catholic, Evangelical), Hinduism, Church of Jesus Christ of Latter-day Saints, Islam, Judaism, Native Peoples, from Argentina, España, Guatemala Mexico, Paraguay and Sudafrica. The young people were very enthusiastic, as some expressed that they had never been exposed to an inter-religious dialogue. The facilitators were young people who had participated in the Program before and who shared their knowledge from their previous experience.