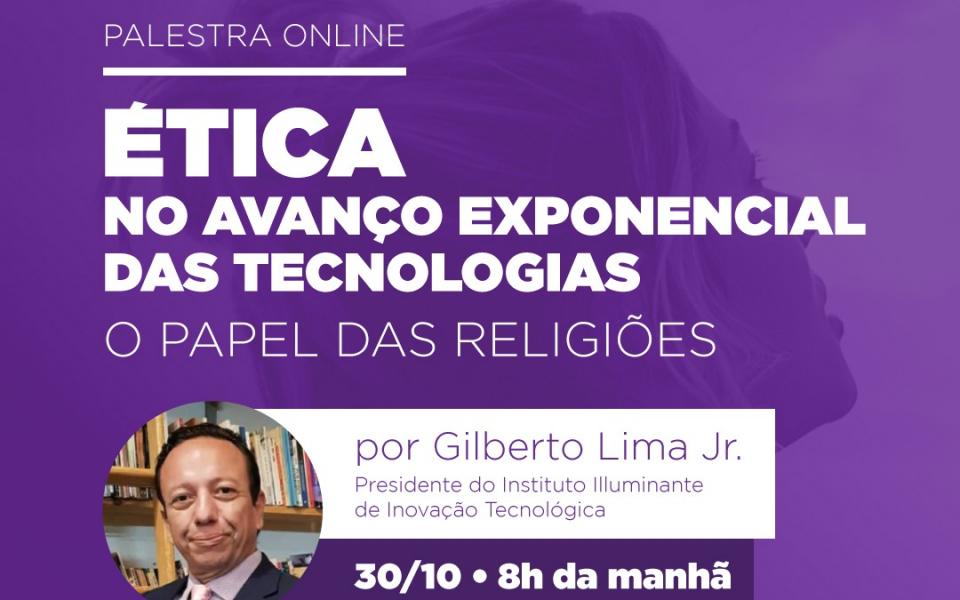 URI, MOGAUMA and 10x10 Challenge invited religious from different traditions to an important online lecture
"Ethics in the Exponential Advancement of Technologies - The Role of Religions" by GILBERTO LIMA JR.,
About the Speaker: Gilberto Lima Jr., President of the Illuminating Institute of Technological Innovation -Graduated in Administration with specialization in Foreign Trade; post-graduate-MBA in Information Technology Management - UnB: creator of the first Software Export Consortium in Brazil (Tecsoft-Softex) -Coordinated the National ICT Strategy and the 'Think ICTs' Award from the Brazilian Industrial Development Agency - ABDI and Apex Internacional, a unit of the Brazilian Export and Investment Promotion Agency - Apex Brasil. -Mentor of Technology Based Companies in Brazil and Portugal in the areas of Biotechnology, IOT, Artificial Intelligence, Blockchain, Smart Grid, Agritech and Automation.
About MOGAUMA: Global Movement of Self-Knowledge and Mutual Help, which rescues the essence and unity of life through Inner knowledge, solidarity and generosity (www.mogauma.com.br)
About URI: The United Religions Initiative is the largest grassroots interfaith network, present in 110 countries, whose purpose is to promote lasting daily cooperation, as well as to end religious-motivated violence and create cultures of peace, justice and healing for Earth and all living beings (www.uri.org)
About the 10x10 Challenge: It starts on June 22, 2020 as a platform for collecting values ​​that automatically convert into food baskets via food card for thousands of families (www.desafio10x10.com.br) and we are becoming a movement that aims to inspire the formation of Care Cells in times of pandemic and post-pandemic. URI and MOGAUMA are partners in the 10x10 Challenge.