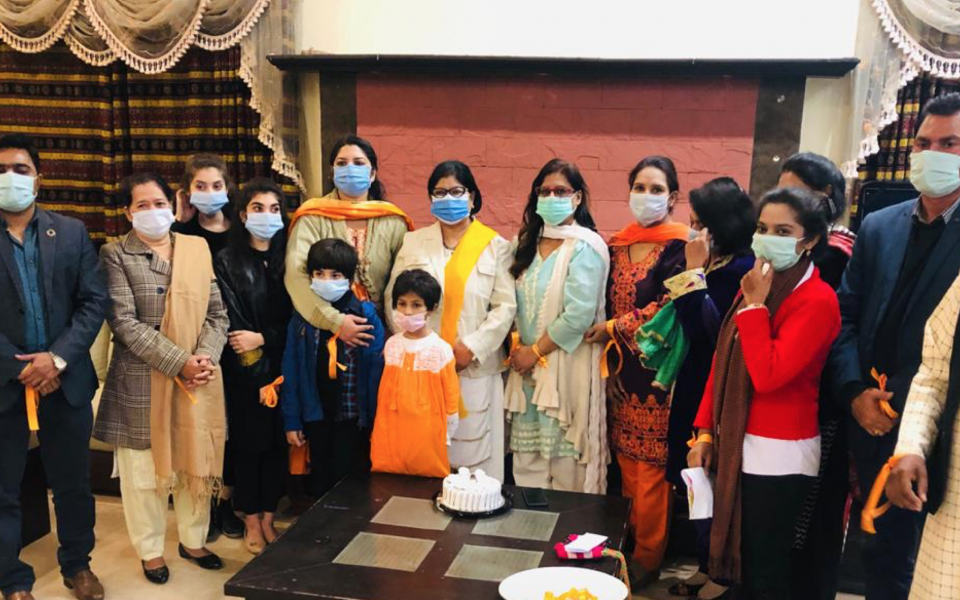 On 25th November, 2020, URI Women Wing Pakistan organized a program for this year's International Day of Elimination Violence against Women. Cooperation Circle (URI member group) members from Helping Hands, Peace Hope Pakistan, WAKE and COPE Pakistan participated in the program at Peace Center Lahore, Pakistan. All participants were given orange-colour stoles and ribbons to recall the need for a violence-free future.
This program was organized by URI Women Wing Pakistan. Twenty-five female and male participated from Christian, Muslim and different denominations participated. The majority of the participants were women and girls. Because of COVID-19, the number of participants was limited. SOPs were followed.
Sr. Sabina Rifat, Coordinator URI Women Wing Pakistan, welcomed the guests. After interfaith prayers, she talked about the objectives and theme of the International Day for the Elimination of Violence against Women. She said: "The objective behind celebrating the day is to eliminate and prevent violence against women. In the world, violence against women and girls is one of the most widespread and devastating human rights violations which largely remain unreported due to the silence, stigma, and shame surrounding it." Sr. Sabina thanked the URI Global Office for its support for women's empowerment programs.
Read more and see more in the full (PDF) report below.