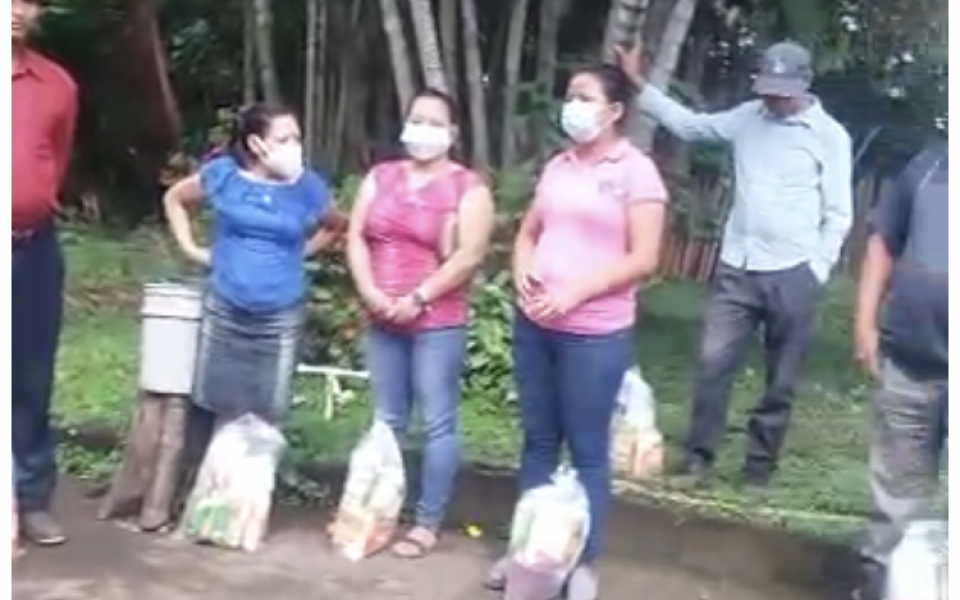 It is reported that the food delivery activity was held on November 13, 2020 with the participation of 4 people from the board of directors of the FEMAS Cooperation Circle: Elmer Inocencio Renderos, Inocencio Vásquez, Héctor David Cruz and Lucio Flores. We also received support from the community to organize the families who urgently needed to receive the food bags. The delivery was made in groups of people of 30 heads of families with the protocol measures of the pandemic established by our Ministry of Health such as: use of masks, social distancing, frequent hand washing with alcohol gel.
As members of CC FEMAS we consider that the help received from the Regional Coordination of URI through the Solidarity Contribution Program had a positive impact on reducing the basic needs of daily food for many families in the community who had been greatly affected by job losses due to the COVID-19 pandemic. We also talked about the importance of belonging to URI, an intercultural network that in addition to fighting for the cessation of interreligious conflicts also in times of pandemic helped us with this activity.
We are very grateful for the input received.