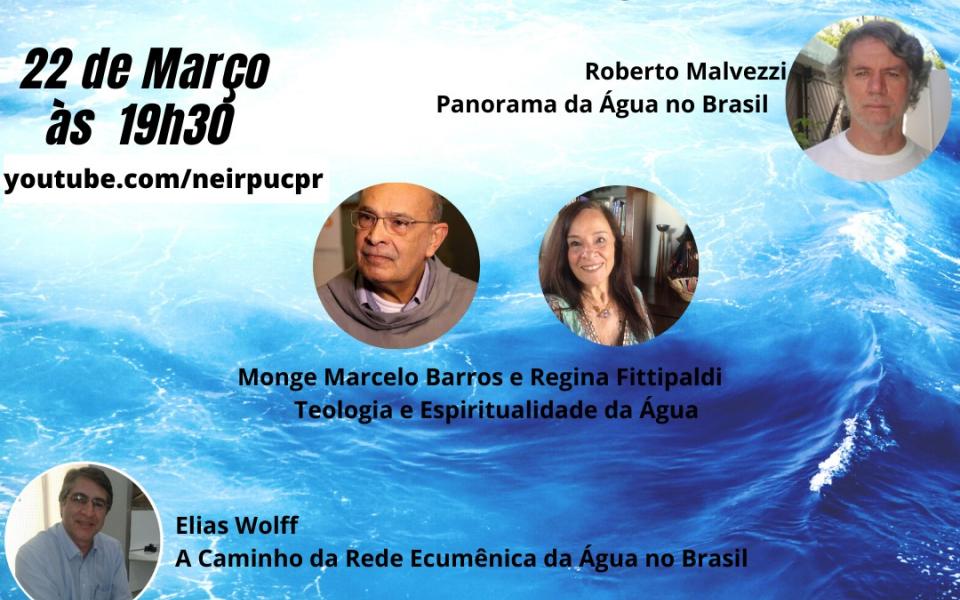 On March 22, the symposium Water: Divine Gift, Human Right, Common Good was held. The goal was to bring light to the issue of water and how the current system deals with this element so basic and necessary for the survival of life on the planet. At the symposium, in which our Trustee Salette, from the URI member group CC Brasília, participated in the organization of the event, the spiritual characteristic of Water was addressed.  
In 2010, the General Assembly of the United Nations (UN) recognized water and sanitation as human rights, universal and fundamental to the guarantee of human life and dignity. 
It may seem like an obvious definition, but this carries an important and strategic meaning in the struggle for effective access to drinking water in quantity and quality for populations around the world, especially the poorest in rural and peripheral areas of large cities, which have historically suffered the denial of the human right to water and sanitation in Brazil and the world.
However, despite the DEFINITION of the UN, water is not recognized by the Brazilian State as a fundamental human and social right, a priority, associated with human life and fullness, which must precede and overlap with any and all rights, since this definition is not yet binding with Brazilian legislation. What the current legislation says, in Law 9.433/97, is that water is a natural good, in the public domain, endorsed with economic value and that should be used from the notion of multiple uses.
We need to move forward in the struggle around the human rights of the Brazilian people, sovereignty and popular control over the waters. No privatization initiative on this resource can be allowed.
Waters for life, not death! Water is not merchandise, right?