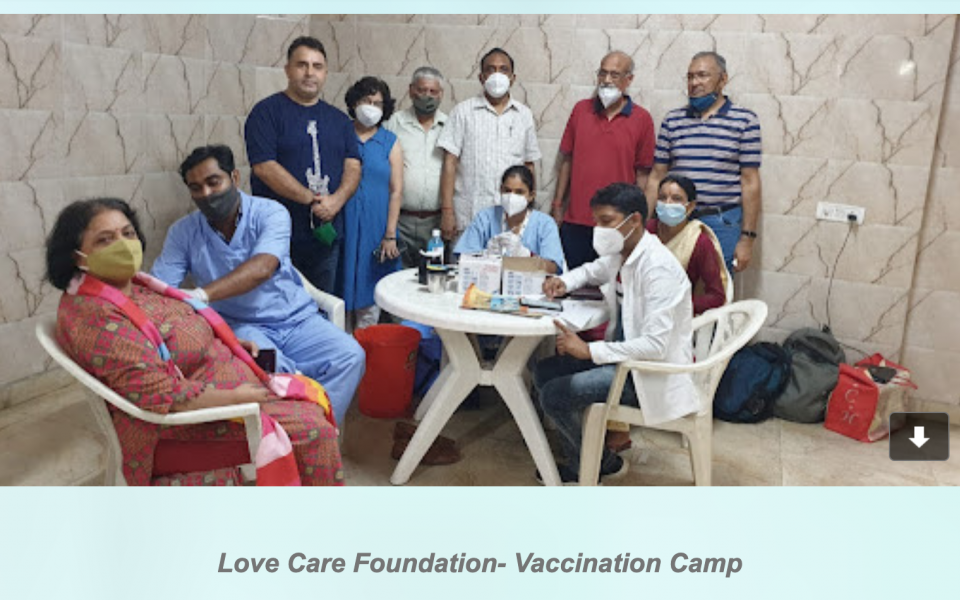 For more URI news from this region, check out the Blog Khwaeesh.
The pandemic brought to the forefront the societal issues the world has struggled with for decades- the issues that often get buried in the hustle and bustle of society. In India, that was until we faced a terrible second wave in the first half of 2021 that led to the loss of lives, livelihoods, and a safety net over people's lives, which forced society to come to a standstill and grapple with buried issues that surfaced up one after the other. The nation made it to the global headlines for the death and despair, the lack of oxygen, and hospital beds. But, it also made it to the news through stories of communities helping each other, erasing the lines that divided them, be it faith, caste, sect, or gender. It is stories of Hindus helping Muslims and Muslims helping Hindus, the Sikhs running oxygen langars for all, many spiritual organizations opening their doors for covid patients, the interfaith communities hosting prayers of solidarity and love, neighbors, friends, and strangers responding to texts and calls from the known and the unknown, providing every assistance possible, to help many get to the other side of the pandemic. 
URI's network of Cooperation Circles (CCs) in North India is also part of many such community stories, they are the helping hands, the social champions, that kept many going, made sure no one goes to bed with an empty stomach and helped some breath too. They are the ones who stepped up during the second wave by engaging in various pursuits to help those who were the most affected by the pandemic. During such a tough situation when the entire system seemed to be stretched to its ends, humanity shone once again as the silver lining, lending a helping hand to wherever the light of love, kindness, and compassion could reach.
Click through a slideshow of URI Cooperation Circle actions below.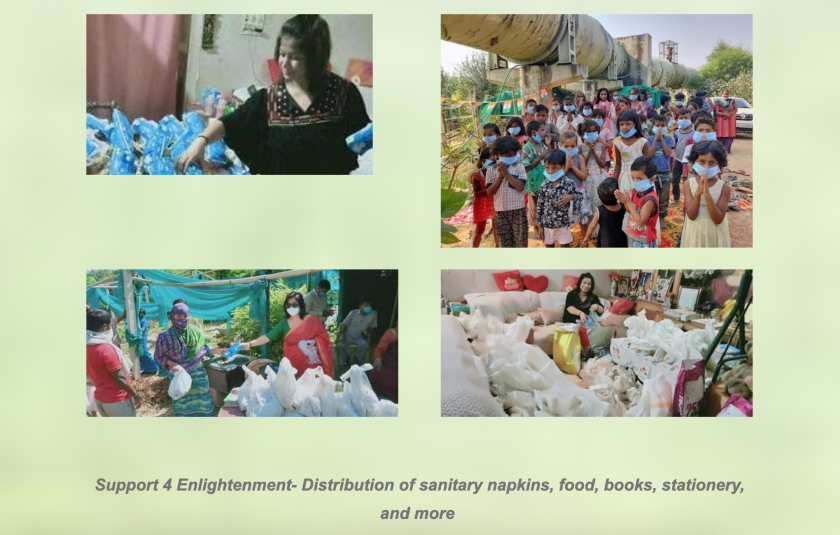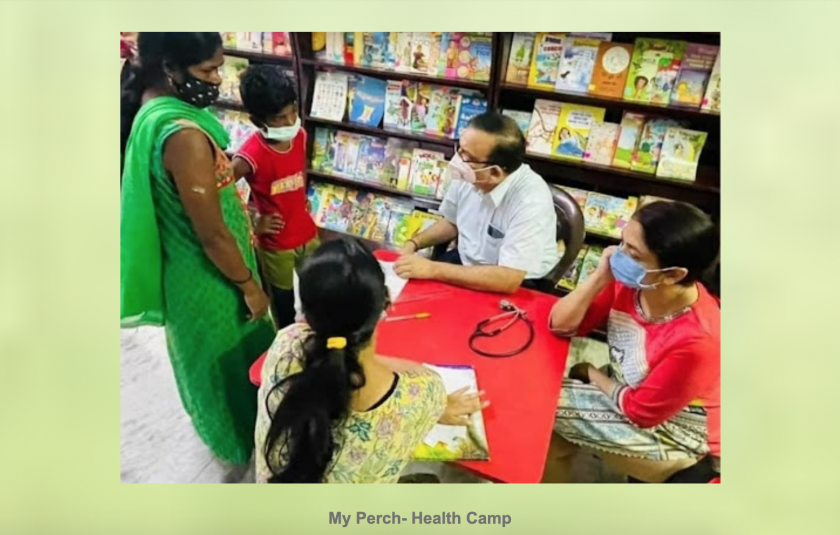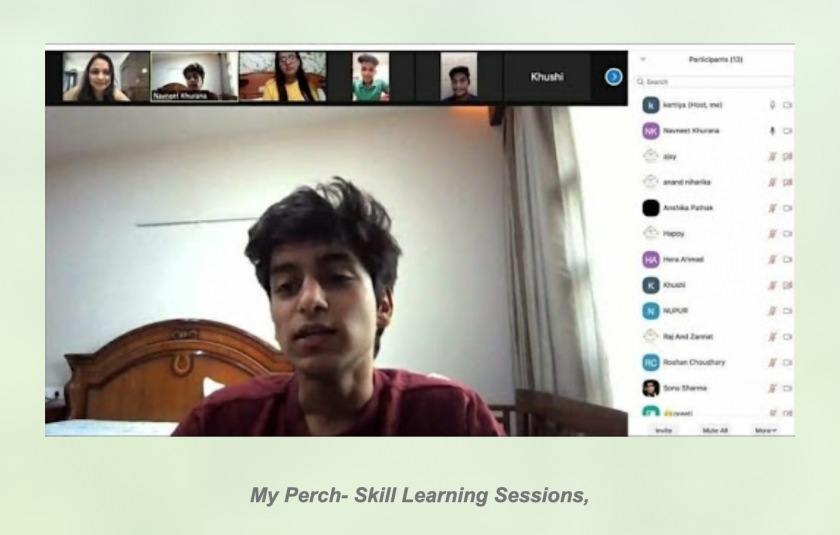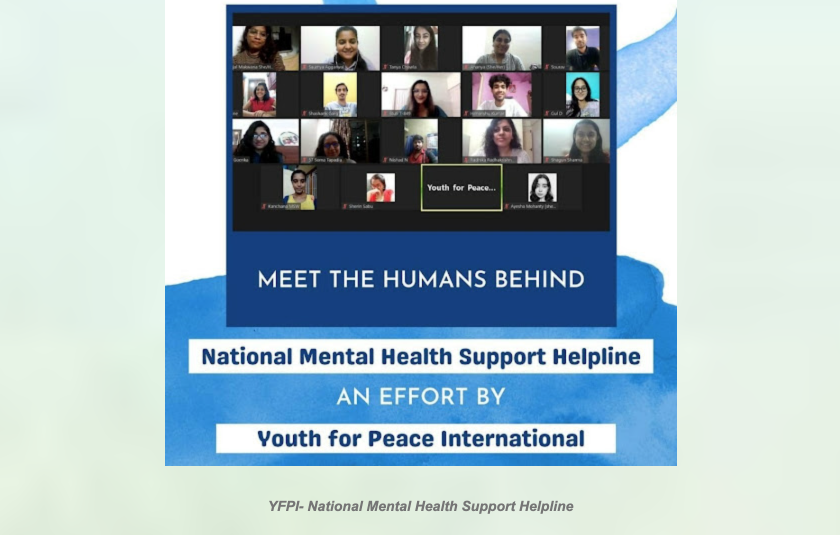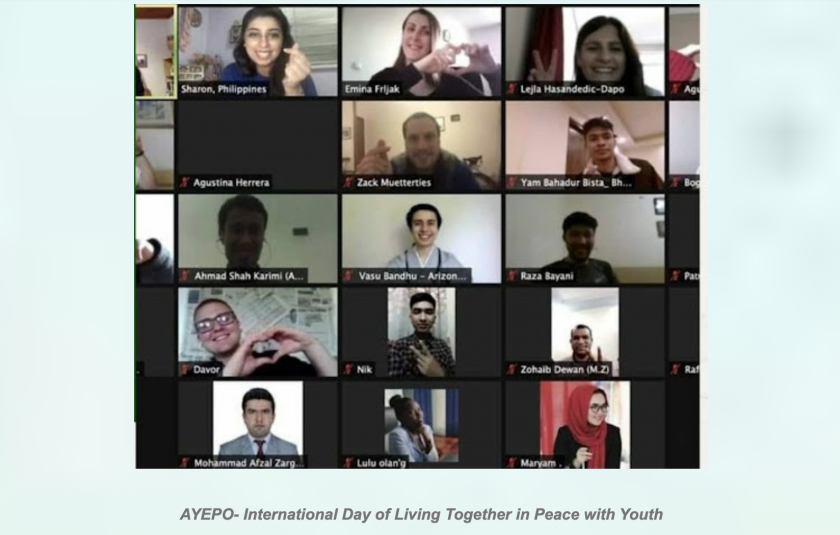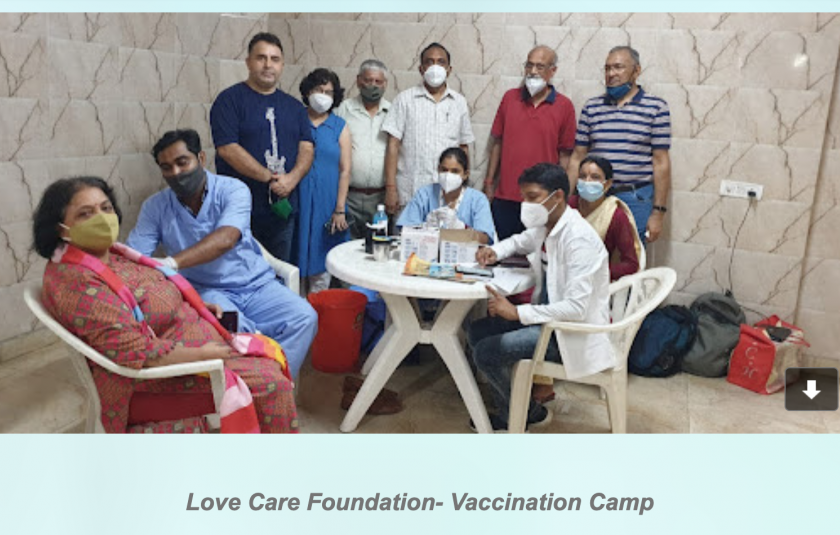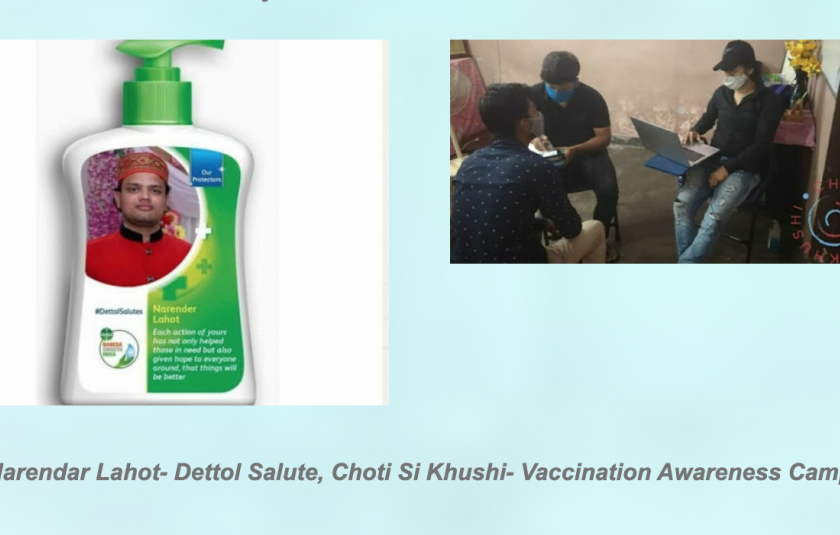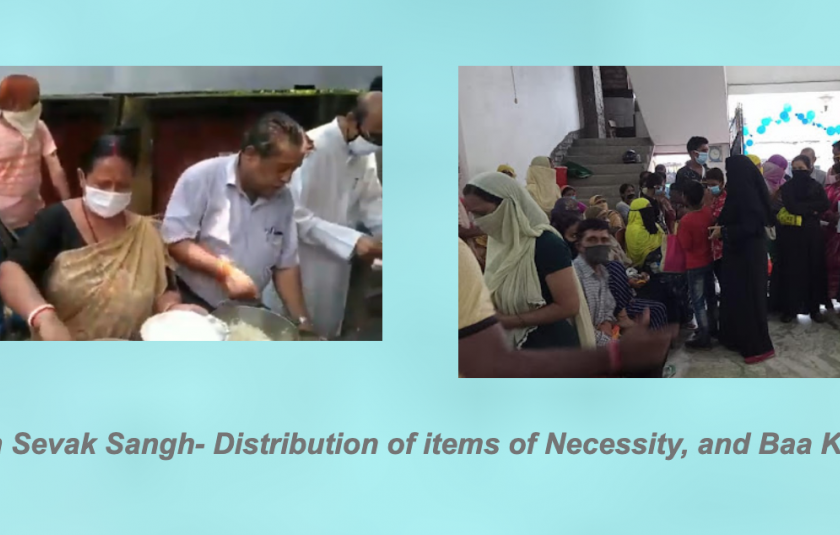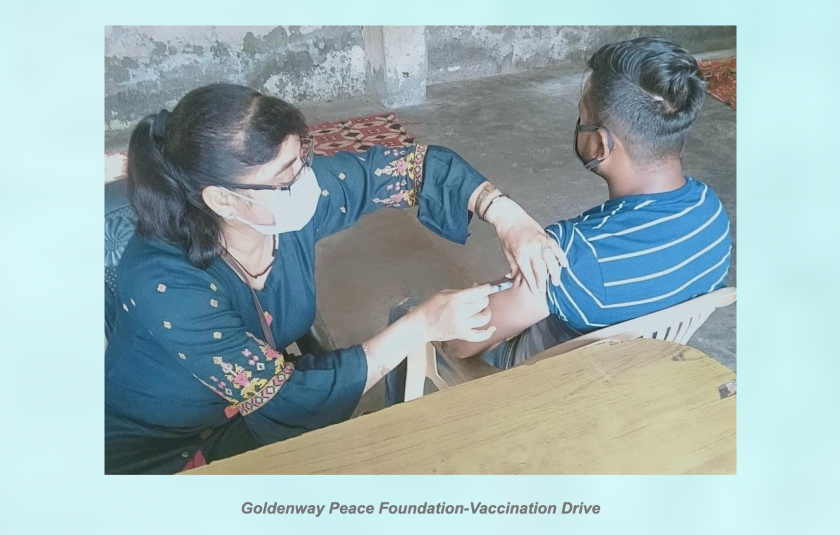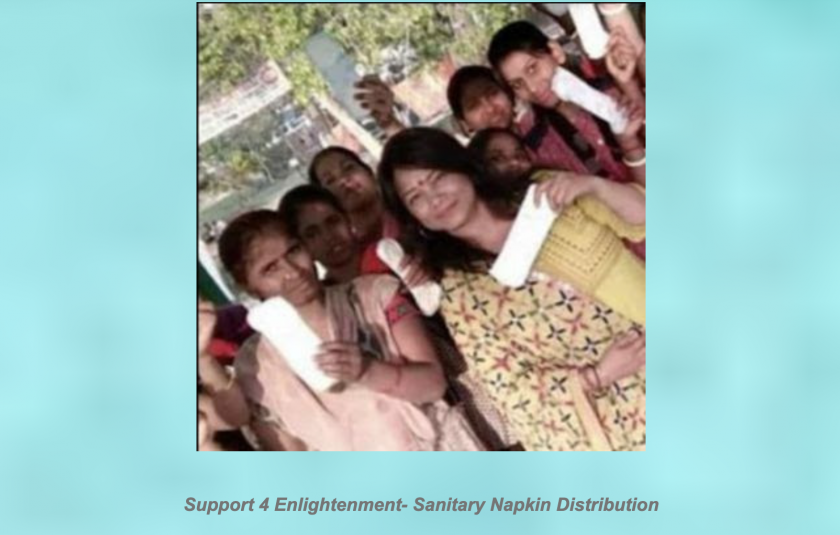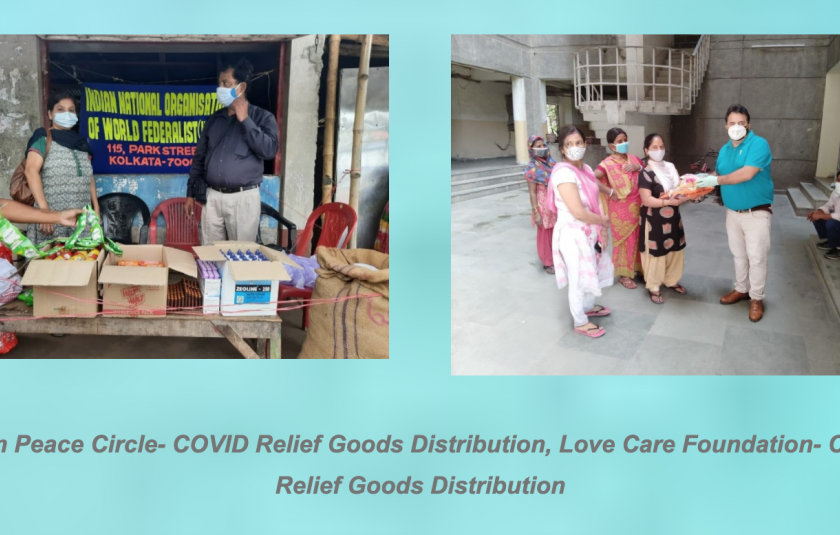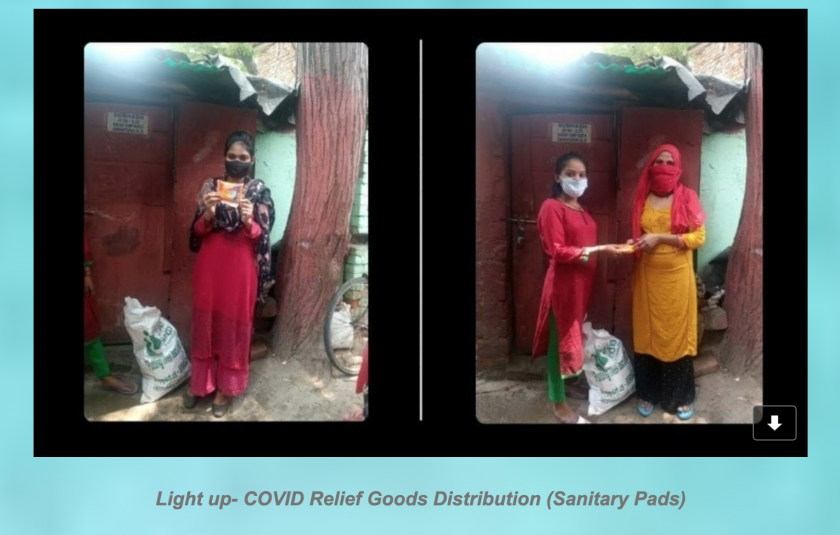 Fulfilling the vision of a world at peace starts at the grassroots, and that is sustained by engaged and interconnected communities committed to peace, justice, and healing. In North India, many cooperation circles came forward and donated necessary goods to those who needed them the most. Love Care Foundation in the national capital region (NCR) joined forces with Revital-H to donate 'delight kits' that contained staples such as wheat, pulses, salt, sanitizer, masks, stationery, and more throughout May. The foundation also felicitated healthcare workers who continue to play an essential role in helping India fight the pandemic and distributed medical goods such as mini oxygen tanks, oximeters, and more to those who could not access them. Along with them, the Indian Peace Circle distributed relief goods with families in Kolkata, while our CC Light Up partnered with Little India to share menstrual products with women and girls in the urban slums of New Delhi.
Tronica City CC also went above and beyond to provide community services during the second wave by sending food to twenty-five houses affected by COVID, along with delivering medication, fruits, and healthcare items to more. Additionally, the younger members of Tronica City CC were active 24x7 through their social media and phones to arrange beds in hospitals, oxygen cylinders, injections, and medicines. The ones who could not get hospital beds, found the doors of their co-members open for homely care, love, and affection. Many members of the CC also stood in long lines for hours to arrange oxygen cylinders during the scarcity. Support 4 Enlightenment Foundation was another CC that rose to the occasion and distributed sanitary napkins and dry rations to those in need. They distributed coloring books and stationery among young children to ensure that their learning did not come to a halt during the pandemic. Another CC, Samvaad, was among the few who not only distributed food to the underprivileged but fed more than 400 strays daily. With more than 60 days of running their special program, 'Baa ki Rasoi', our CC Harijan Sevak Sangh has been feeding nearly 200-250 people each day. They will continue to do so until the 2nd of October. Additionally, they have also provided necessities such as food, medicine, and more to those in need during the second wave. Zesrtreet, another CC of URI, also supported communities regularly for almost 20 days during the toughest phase by providing medicines, supplies, and other services. 
The fear and myths around vaccination have kept many at the grassroots, away from getting their best possible protection for Covid. Besides providing aid, the CCs also engaged with the members of their communities by raising awareness regarding vaccination and helping people get vaccinated by opening various centres. The Golden Way Peace Foundation, a youth-led CC opened such centres with the help of the Haryana government in May and July to increase access to vaccines among their community, the leader of the foundation, Mr. Narender Lahot was also honoured by 'Dettol' with the 'Dettol Salute' for the service he rendered to his community. Love Care Foundation also joined these CCs and held a free-of-cost vaccination camp where nearly 445 people got vaccinated. Our CC, Choti Si Khushi, also organised vaccination awareness camps along with SWDLSA (South-West District Legal Service Authority) to raise awareness and dispel myths about vaccines. Through the camp, they not only helped in raising awareness but also assisted people with online registrations and appointments.
Distribution of relief goods and vaccinations are vital to help people and the country overcome the pandemic and its additional effects, however, it is important to note that the pandemic has also impacted the mental health of people around the world. Organizations like My Perch and Slam Out Loud have continued to hold online sessions with volunteers, participants, and citizens to help boost morale and create an open and warm space for everyone grappling with difficulties in their personal and professional lives. My Perch has been holding regular interactive check-in sessions with the volunteers and children to help them learn skills while at home and keep them engaged in positive activities. They also engaged with the children in person after the peak of the second wave passed by holding a necessary health checkup for them. Our CC Slam Out Loud has been organizing creative workshops for their volunteers and participants to give them the opportunity to stay engaged in a safe environment while learning new skills. A Cooperation Circle in the region, held online sessions with youth across the world, creating a global support system for them during these tough times.
In India too, young champions have somehow been struggling to deal with their rapidly transitioning lives amidst a series of lockdowns. However, it is also the youth who are stepping up to help their counterparts. The volunteers and counselors at Youth for Peace International, started a mental health helpline for people across the country to provide some support to people facing the stress of the pandemic, their loved ones well being, their work, the political situation in the country, their sexuality and a plethora of challenges. The helpline has been operating every weekday since November 2020 and has been of help to many. Another CC, Samvaad, held various online sessions during the pandemic to alleviate the trauma of many. Throughout the pandemic and even today, our CCs continue to work and address the wave of problems that the pandemic has brought forward. From providing aid and hosting vaccination drives to raising awareness and providing safe spaces and opportunities to people, our CCs continue to work for the betterment of humanity, building cultures of peace, justice, and healing for all, reiterating the importance of kindness, compassion, and love. 
Our young URI team spilled some positivi-tea!

Stories of Hope & Resilience 
The second wave of the Covid 19 Pandemic in India and around the world, was dreadful for many in numerous ways. With death and despair overtaking the stories of healing and love, it was important to bring in a dose of optimism on everyone's social media feeds, giving space for psychological upheaval, sprinkling some hope and resilience by exhibiting positive stories; the ones that get neglected. The URI North India social media team pulled out a series called 'Stories of Hope & Resilience' as an antidote for the stress, anxiety, and hopelessness that lingered around. The series highlighted the stories that displayed collective resilience and cohesion, reminding everyone, 'this shall too pass'. With more than 16 stories posted on our Instagram and Facebook pages so far, we continue to spill positivi-tea and share many more good narratives! 
Here is a sneak peek into the stories.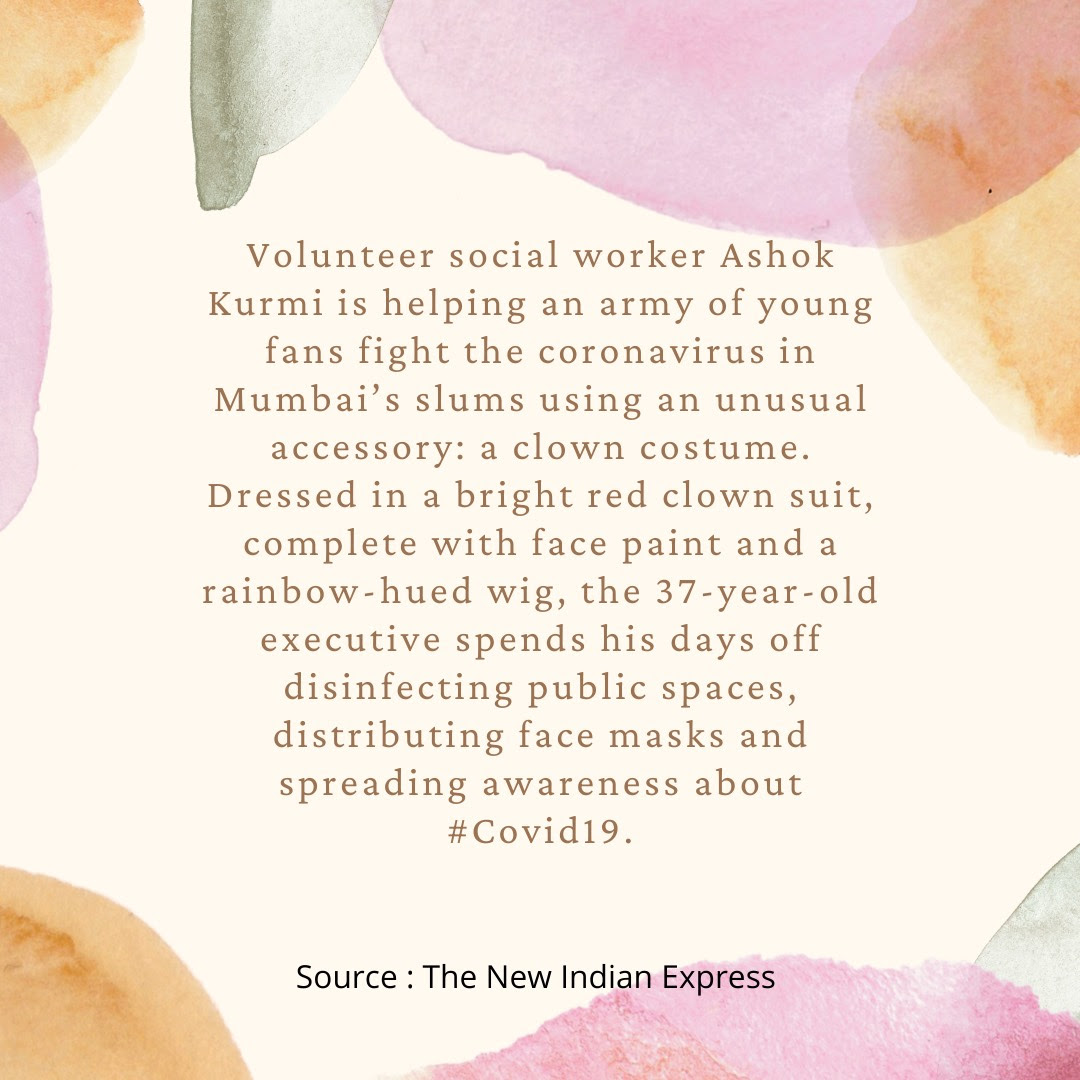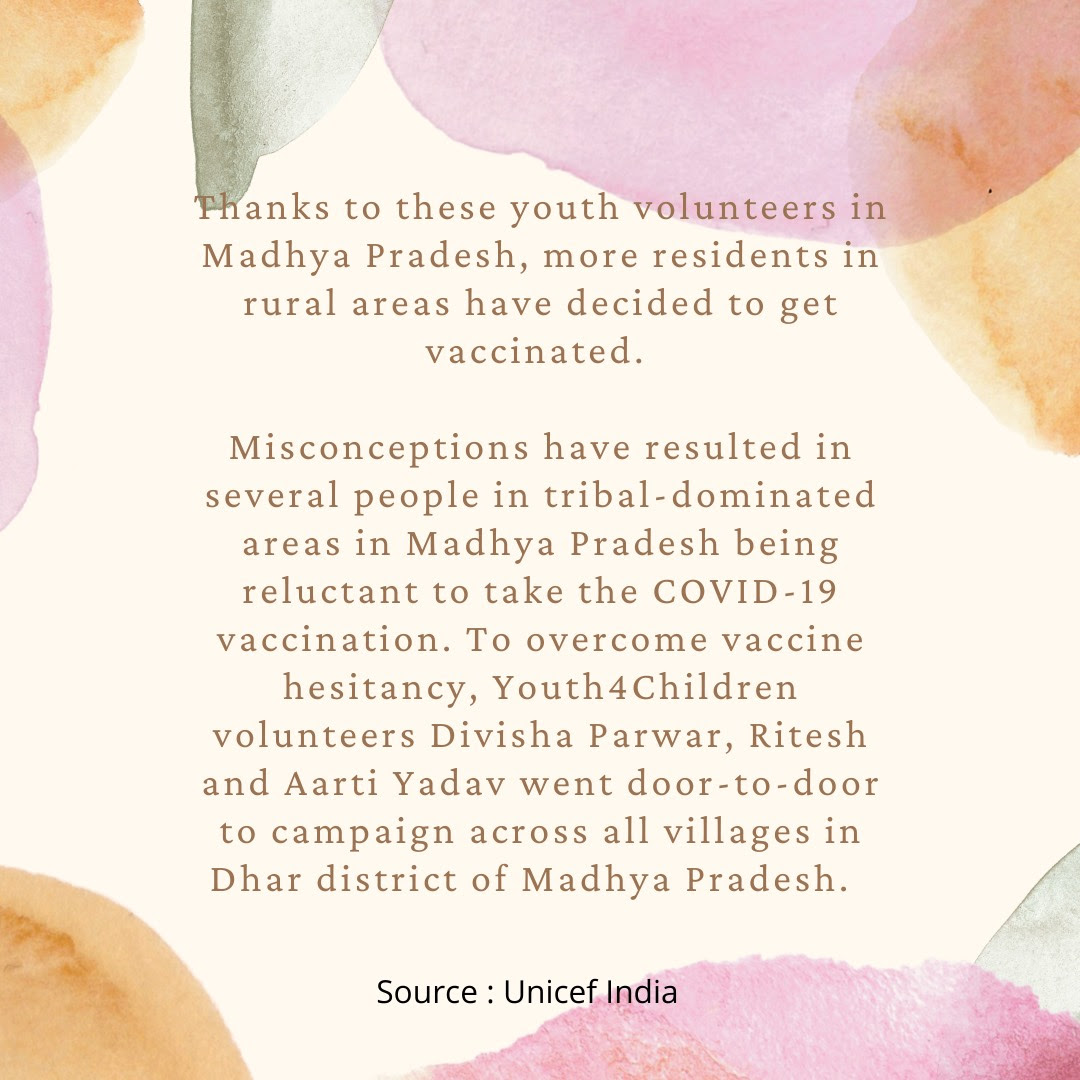 A Musical Detox for our CC Members
The onset of the pandemic, human loss, and disruption of work-life balance has had a direct impact on emotional health that furthers the risk of serious and long-term psychological conditions. During the devastating second wave, many of our Cooperation Circle members have been helping communities in various capacities across the region - from the provision of aid, shelter, oxygen cylinders, menstrual hygiene products, to extending psychological support to cope with the pandemic, our members have been working at the frontline in all aspects. It was time they got to show some love to themselves, so URI North India and Afghanistan attempted to create a safe space for our social champions to heal.
We organized a workshop in collaboration with 'Musicking with Sanjeevani', a musicology expert, who helped us navigate through the many emotions that we all have felt in the last few months and are still feeling, enabling us to connect with ourselves better. The designed experience was based on strong scientific research on music and its impact on human development and the principles of music therapy.
When the struggles of modern life and the pandemic had left little space for people to open their hearts and minds to music, the workshop was a good reminder to reconnect with its magic and explore emotions- both positive and negative.