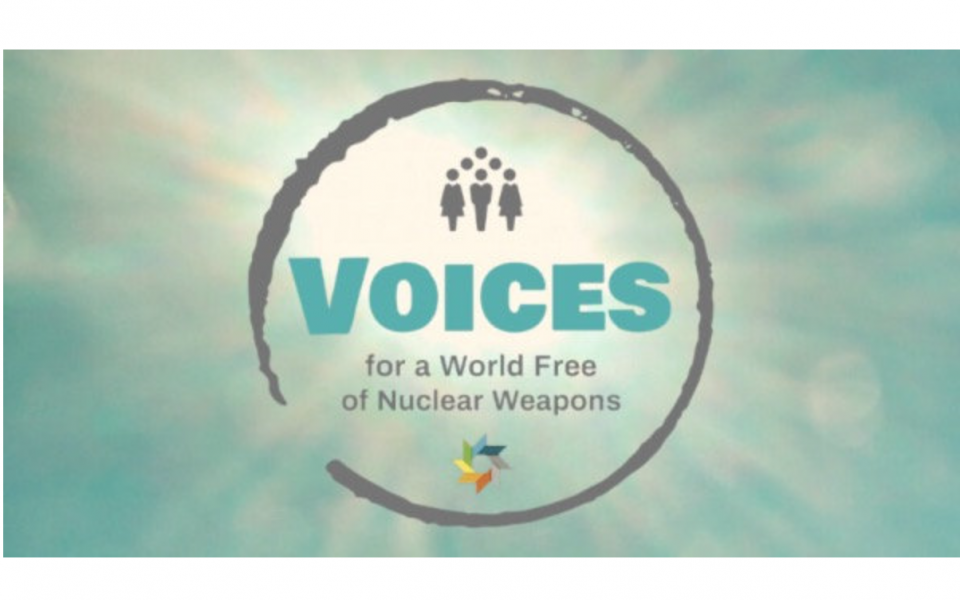 September 7, 2021 – Too Close to Midnight
In this issue of the newsletter, you will find:
1. Deep Dive: with Rachel Bronson Ph.D., President and CEO Bulletin of the Atomic Scientists
3. Call to Reflection: Monica Willard, Voices Founding Member and UN Representative United Religions Initiative (URI)
4. Voices Education: Video launch, Sahil Shah announced as the 2021 Gorbachev/Shultz, Voices Youth Award webinar
5. New Voices Website: Update
6. Member Spotlight: John Weiser, Chair, President's Council, United Religions Initiative (URI)
7. Poet's Tears: White Light, Black Reign by Clinton Gachangi ( Courtesy UNODA)
8. Fireside Chat Friday – Instagram Live Series: Issac S. Thomas, Global Council Trustee of United Religions Initiative Global Multi Region (URI)
9.This Month in History: Japan Council against Atomic and Hydrogen Bombs (Japan Gensuikyo) founded, Soviet Union's radar picked up the signals indicating an incoming US missile strike
10. Voices Shoutout: William J. Perry Project
11. Book Nook: Restricted Data - History of Nuclear Secrecy in the United States by Alex Wellerstein
12. News: We could all learn a lesson on disarmament from Archbishop Hunthausen by Leonard Eiger, "Clickbait gussied up as high-minded trendy woke bullshit": The White Lotus casts its critical gaze on digital journalism by Eleanor Cummins
13. Events: Nuclear Narrative Research Briefing: Persuasive Stories, Persuadable Audiences, sponsored by Nuclear Threat Initiative - 2021 Outer Space Security Conference, sponsored by UN Institute for Disarmament and Research
Read the full newsletter here.